Things To Do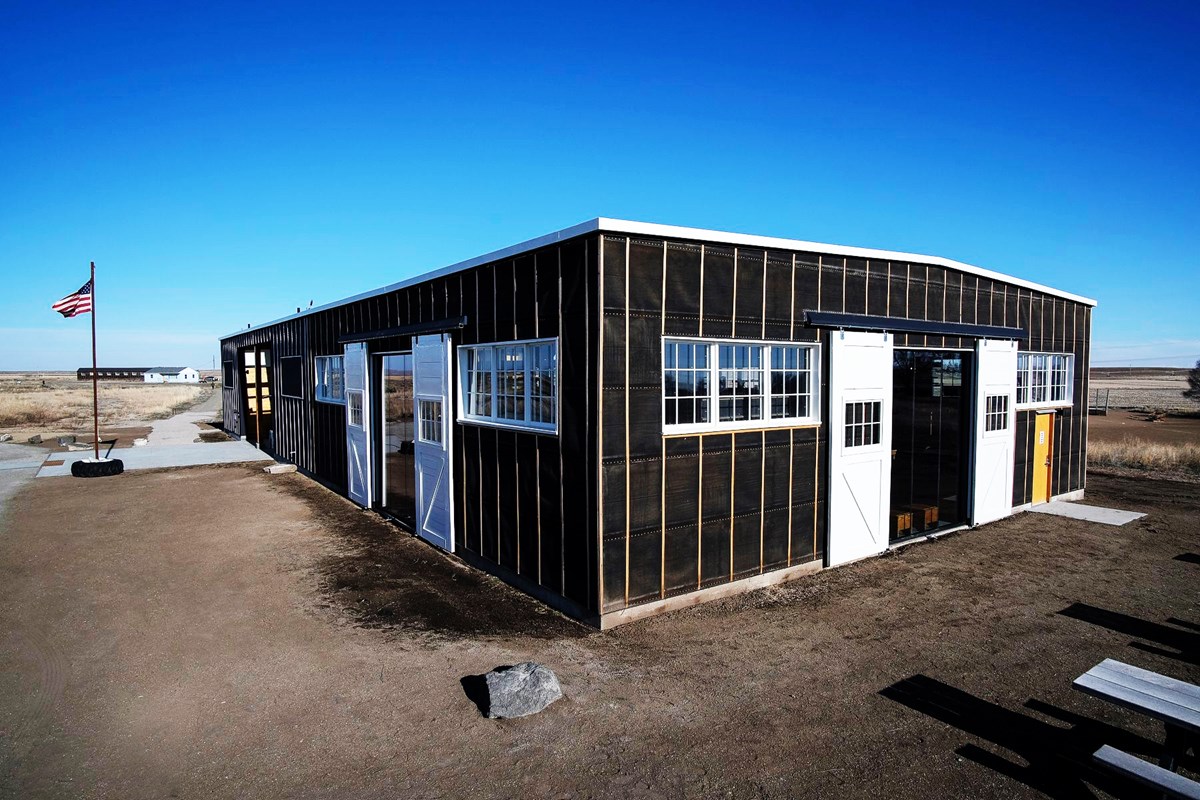 Stop by the Visitor Center
Although the site remains open year-round, the visitor center operates seasonally and may be closed for federal holidays. Before your visit, please check the current conditions page for closures and current visitor center hours.
Visitor Information and Exhibits
Start your visit here! Pick up a brochure map, talk with park rangers, view exhibits and artifacts on display, and browse the bookstore.
Ranger-led Tours
Learn more about the incarceration of Japanese Americans during WWII through a walking tour of the trail and historic buildings. Tours are offered on a first-come, first-served basis. A sign-up sheet is available in the visitor center prior to the scheduled tour time. Guided tours are available only during the visitor center's regular operating season. Check the park calendar for tour dates and times.
Park Film
The 30-minute park film, Minidoka: An American Concentration Camp, is shown every hour, on the half-hour, during regular operating hours. It is also available online with audio description and captioning in English, Spanish, and Japanese.
Passport Stamps
When the visitor center is open, a passport stamp is available at the desk. Visit the "After Hours Information Box" outside the visitor center restrooms for brochures and a passport stamp at any time.
Water and Restrooms
Restrooms are available during regular visitor center hours. A drinking fountain and bottle fill station are available outside the visitor center, and picnic tables are located nearby.
Walk the Trails
Take a self-guided tour! Interpretive exhibits are dotted along the 1.6-mile trail to identify the historic structures and landscape, describe life in Minidoka, and explain how this war relocation center operated. The site's grounds are open daily from sunrise to sunset, every day of the year. More information on the trails and historic structures at Minidoka.

Keep safety in mind as you explore the site. Bees, snakes, and other wildlife may be present. There is little shade available along trails.
Last updated: March 30, 2022