Plan Your Visit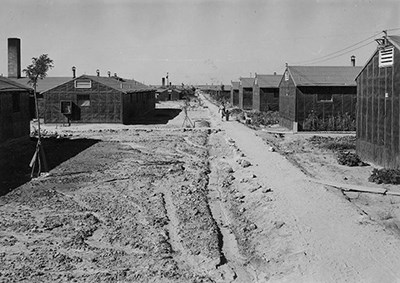 In 1942, Minidoka War Relocation Center was constructed in Jerome County at Hunt, Idaho. Locally, Minidoka War Relocation Center was known as "Hunt Camp." While in operation, the site was the 7th largest city in Idaho, incarcerating nearly 9,400 people at its peak population. Stretching over 33,000 acres, 900 acres were used as residential blocks, while some of the land was used for agricultural purposes.

After the camp closed, most of the buildings were removed and repurposed for various uses. Some of the buildings are still visible in the neighboring communities as homes or businesses. The land was divided into small farms and given to returning white veterans as homestead properties through a lottery system. Forty-three of these small farms were allotted in 1947 and another forty-six small farms were distributed in 1949.

Minidoka was added to the National Register of Historic Places in 1979. In 2001, the site became the 385th Unit of the National Park Service and in 2008, the Bainbridge Island Japanese American Exclusion Memorial became a unit of Minidoka National Historic Site. Over the years, the site has had many changes. A reconstructed guard tower and honor roll have been placed in the original location at the entrance of the site.

Today there is a small gravel parking area, a 1.6 mile walking trail, and interpretative signs about this important time in our history. The Honor Roll was reconstructed to highlight the nearly 1,000 Nisei from Minidoka who served in the war. Also, commemorated here are the Japanese Americans who died serving in the military during World War II.

Currently, the National Park Service maintains several original buildings and structures that were used when the camp was in operation. These buildings include a mess hall, barrack, root cellar, warehouse, and a fire station. Our permanent visitor center is open for operation and is located in old warehouse #5 which has been rehabilitated.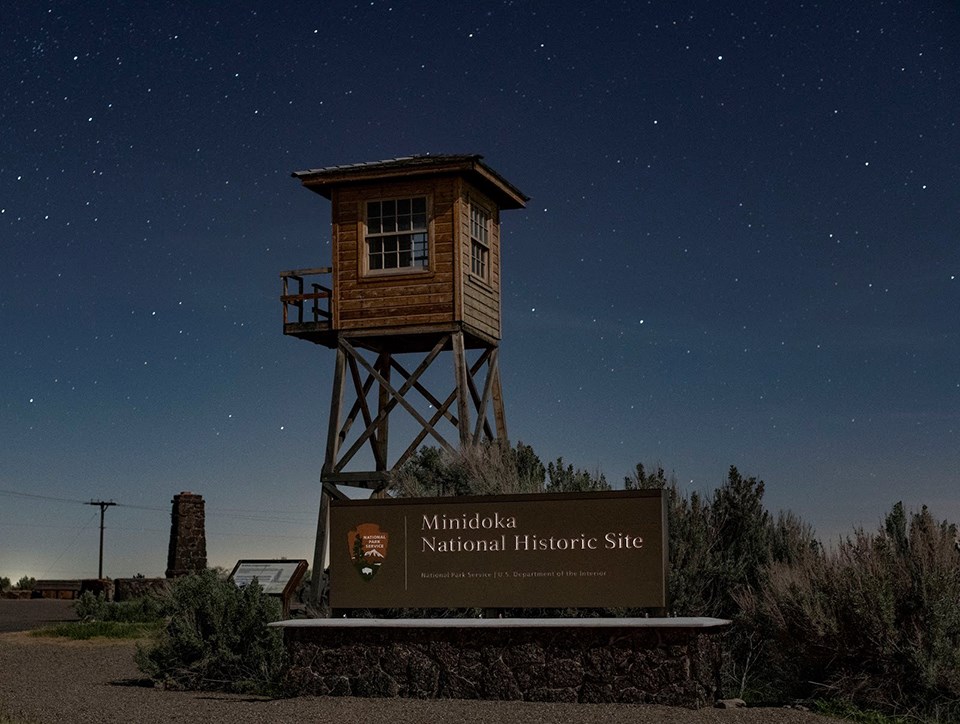 Last updated: March 22, 2020