Plan Your Visit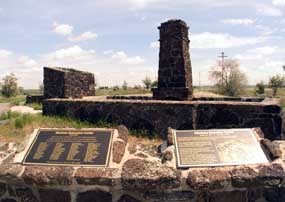 Minidoka War Relocation Center was located in Jerome County, Idaho, 15 miles east of Jerome and 15 miles north of Twin Falls. It was known locally as Hunt Camp, after the official Post Office designation for the area, since there was already a town of Minidoka in Idaho, 50 miles east.
Though during its operation it was the 7th largest city in Idaho. After it was closed a large number of the buildings were removed for various uses, including housing, migrant labor camps, meeting halls, or for salvage value. The land was divided into small farms. Forty-three of these small farms were allotted in 1947 to World War II veterans, whose names were drawn in a lottery. In 1949 another 46 small farms were allotted. Each veteran also received two barracks. Therefore, few original buildings remain at the site.

In 1979 Minidoka was added to National Register of Historic Places. In 2001, it became the 385th unit of the National Park Service.
Today there is a small gravel parking area, a 1.6 mile walking trail, and interpretative signs about this important time in our history. The Honor Roll was reconstructed to highlight the nearly 1,000 from Minidoka who served in the war. Also, commemorated here are the Japanese Americans who died serving in the military during World War II.

In 2014, a reconstructed guard tower was built at the entrance of the Historic Site. In 2017, a temporary Visitor Center was opened at the Herrmann house. Construction for a permanent visitor center is expected to begin in late 2017 and will include restoration of an original warehouse building of the camp.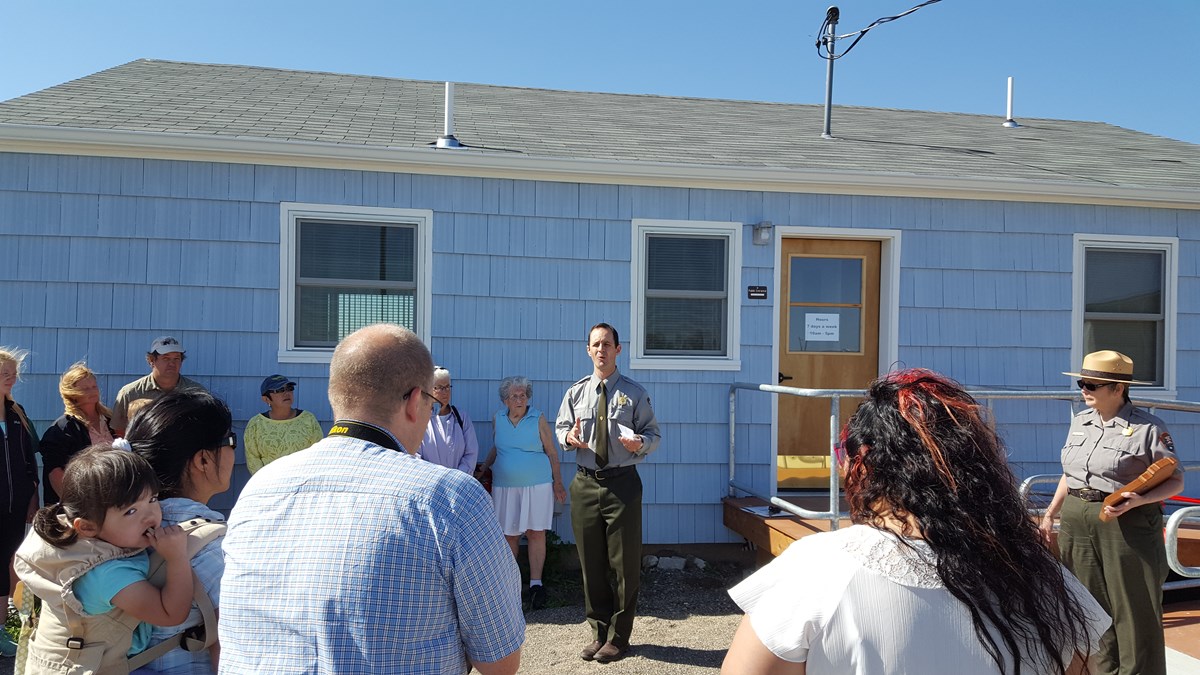 Last updated: June 25, 2017