Webcam
Mount Washburn - Northeastern View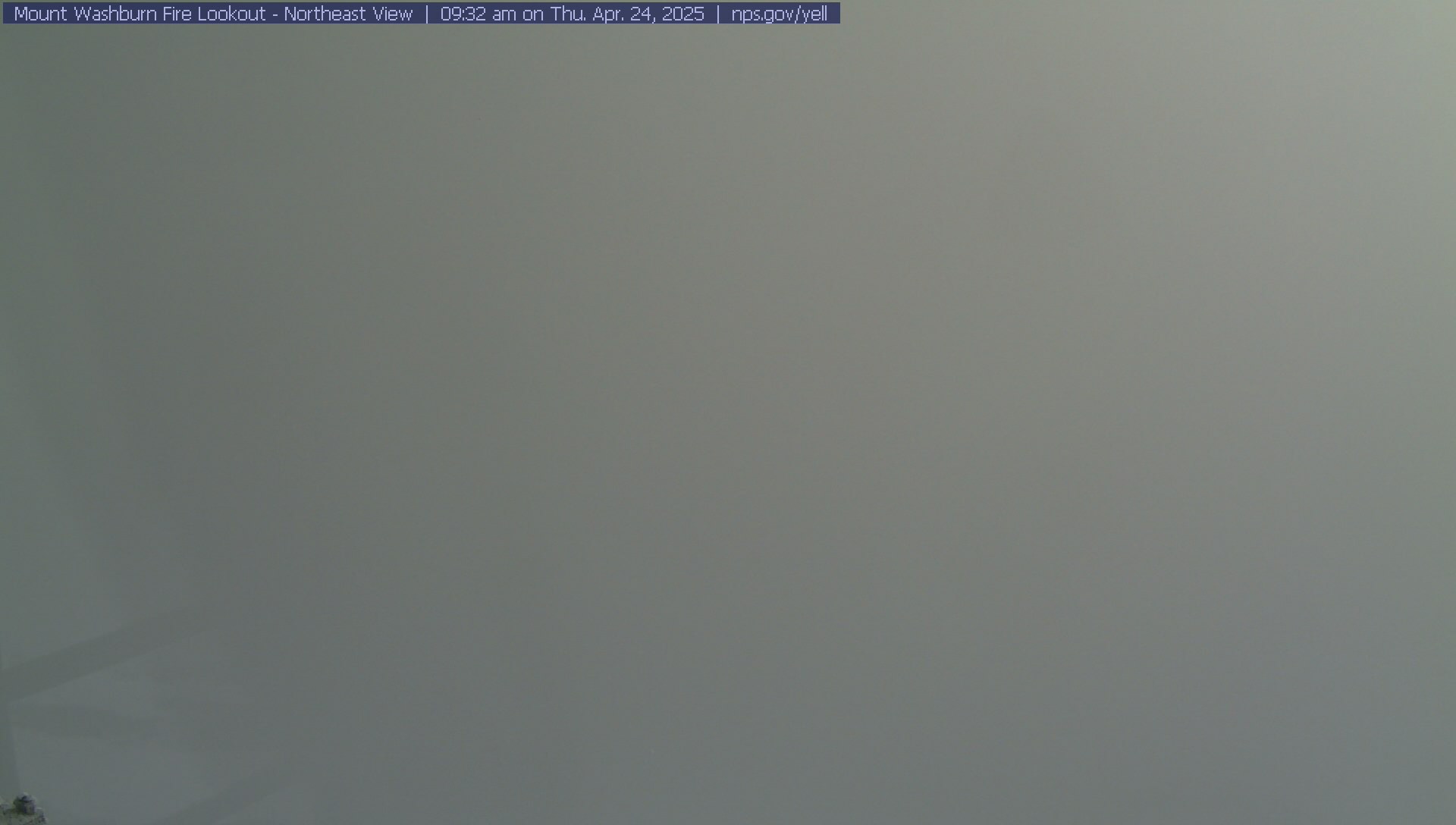 Description
Construction currently occurring at the fire tower. Construction equipment may occasionally be visible.
At 10,219 feet, Mount Washburn towers above Dunraven Pass between Tower Junction and Canyon Village. A fire lookout stationed at the summit provides a popular destination for day hikers, as well as housing for an employee who watches for and tracks fires throughout the summer. This webcam is located inside the living quarters on the top floor and looks out to the northeast.
Status
Active
Refresh
Image will refresh in 60s...