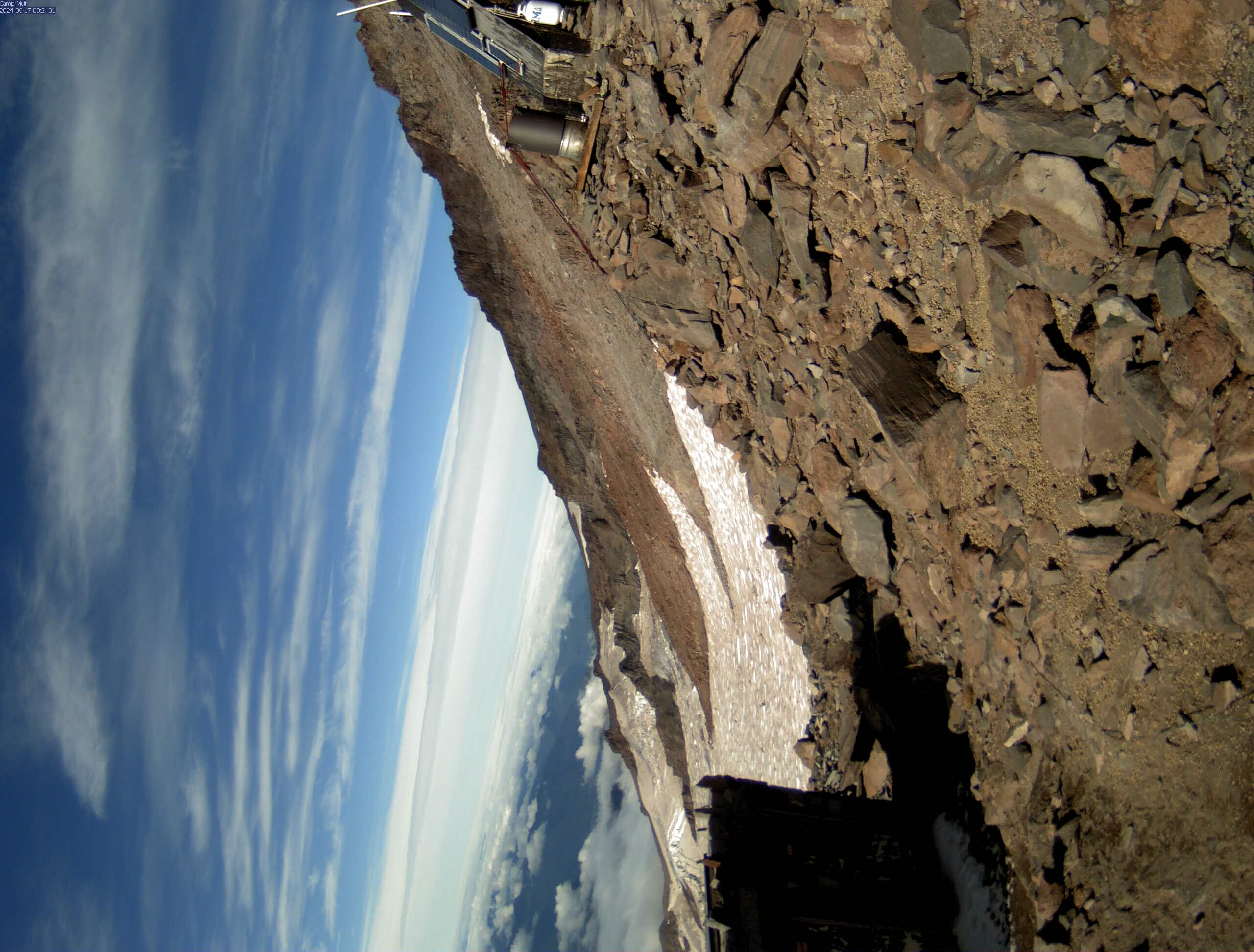 Description
Look south from Camp Muir, which perches on the side of Mount Rainier at an elevation of over 10,000 feet (3,000 meters). Updates every 5 minutes.
Status
Active
This webcam is at an extreme location and can experience service interruptions due to weather and other conditions. Thanks for your patience. NOTE: Operating intermittently during the fall season.
Refresh
Image will refresh in 60s...