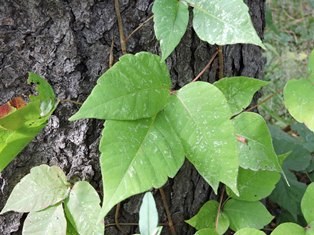 Stay safe!
The park is committed to ensuring the safety of park visitors and employees. Please note the following cautions.
Please be alert to traffic while in the parking lot and while walking along park roads. While all park roads are closed to the public maintenance and delivery vehicles are common.
Because of the historic nature of the site, pathways and grounds may be uneven. The walkways and steps may also be slippery when wet.
Poison ivy is common in the park, especially along the forest edge. If you're unsure what poison ivy looks like the ranger at the visitor center can show you how to identify the plant.
While not common, bees such as yellow jackets are sometimes found in the park. Those with bee sting allergies should be prepared with the appropriate medications.
If you have an accident in the park, or injure yourself, please contact a ranger immediately. The park has well equipped first aid kits and can assist you. The local rescue squad and ambulance service will also respond quickly to any major medical emergencies.