Pets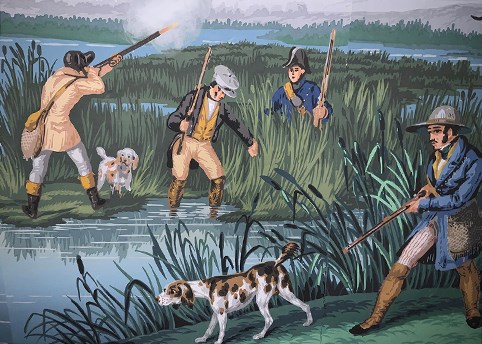 Pets
Pets are welcome at Martin Van Buren NHS, but must be kept on a leash no longer than six feet at all times. The park grounds are open for recreation, such as dog walking, from dawn to dusk year round.
Pets of any kind, except for service animals, are not permitted inside any historic structure or other building.
Remember: Do not leave your pet in a closed vehicle in the parking lot. If you must leave your pet unattended, park under shade and leave at least two windows open half way.
Owners must properly dispose of pet waste and control pet behavior.
Bark Rangers
For many, pets are an important member of our families. If you are planning to bring a furry family member on your trip, make sure you are prepared and are following the B.A.R.K. Ranger code. The code helps protect you, your pet, and the park while you are here. Learn more about becoming a BARK Ranger.
Service Animals
Animals classified as service animals are individually trained to perform a specific task that assists a person with a disability. Service animals are legally permitted anywhere that visitors can go. Emotional support, therapy, and companion animals, as well as service animals in training, are not service animals and must abide by all pet regulations.
Last updated: May 3, 2023