Guided Tours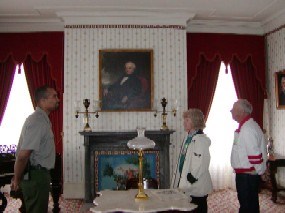 Tours of Lindenwald

Guided tours of Lindenwald, Van Buren's post-presidency home, are offered seasonally. See our park hours for the current tour schedule.

Tours cover the interior of Lindenwald and discuss Van Buren's political career, his life as a gentleman farmer, his family, and the lives of domestic servants and laborers living and working on the property.

Planning a Group Visit?
Due to a limited amount of space in the house, we ask that large groups call ahead to arrange special tour accommodations.
Call (518) 758-9689 x 2040 to schedule the date of your visit, the size of your group, and any special focus you would like to include on the tour.


Last updated: August 28, 2022