Become a Martin Van Buren B.A.R.K. Ranger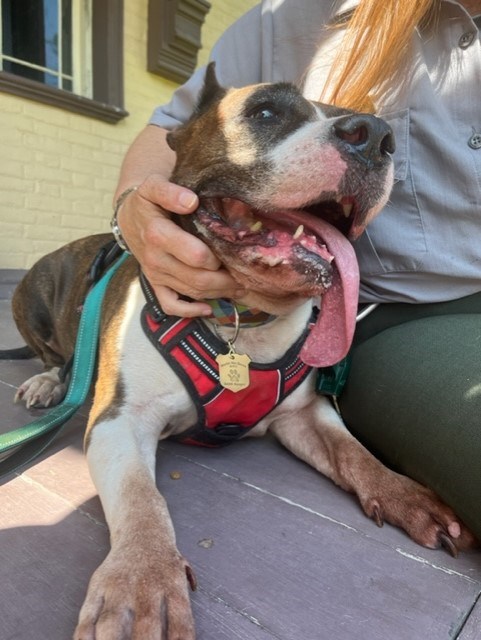 Did you know that dogs are welcome to visit Martin Van Buren NHS with their special people?
Want to know how to become a Bark Ranger?
You and your pet take the pledge to take care of our parks by respecting other visitors and keeping our parks clean!
Following the B.A.R.K. Rules means to:
B = Bag your poop! Keep our park a clean and healthy place to visit. Trash cans are available at the visitor center and along the trail.
A = Always wear a leash! Even a well-behaved dog can get excited when visiting our national parks. Please keep them on a leash no more than 6 feet long. This keeps everyone safe and keeps Bark Rangers from accidentally scaring other visitors.
R = Respect wildlife! You are visiting the homes of other animals when walking around the park. Please stay on the trails and be respectful. Please, no chasing any animals you may encounter.
K = Know where you can go! Dogs are allowed throughout the park as long as they wear their leash. Pets are welcomed in most outside areas. Pets are not allowed on the Kinderhook Dutch Farming Heritage Trail. Pets are not allowed inside buildings.

Learn the rules of B.A.R.K. and take the oath to become a Bark Ranger! Remember your manners when exploring so future generations of Bark Rangers can enjoy the park as well.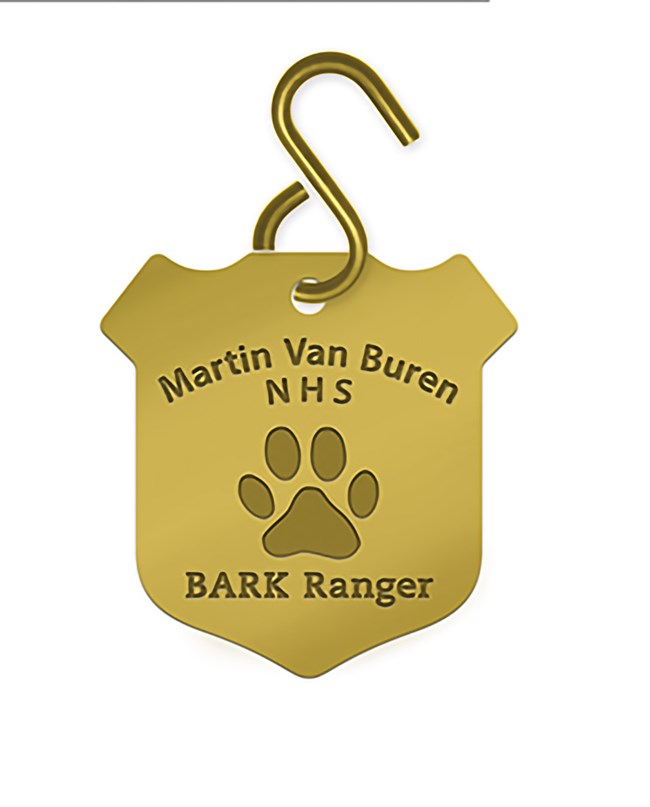 B.A.R.K. Ranger Pledge
As a Martin Van Buren Bark Ranger, I promise to:
Protect my Park
Sniff new things
Take my human on adventures in the park
Follow the B.A.R.K. Rules
Last updated: May 3, 2023