Before the Rosies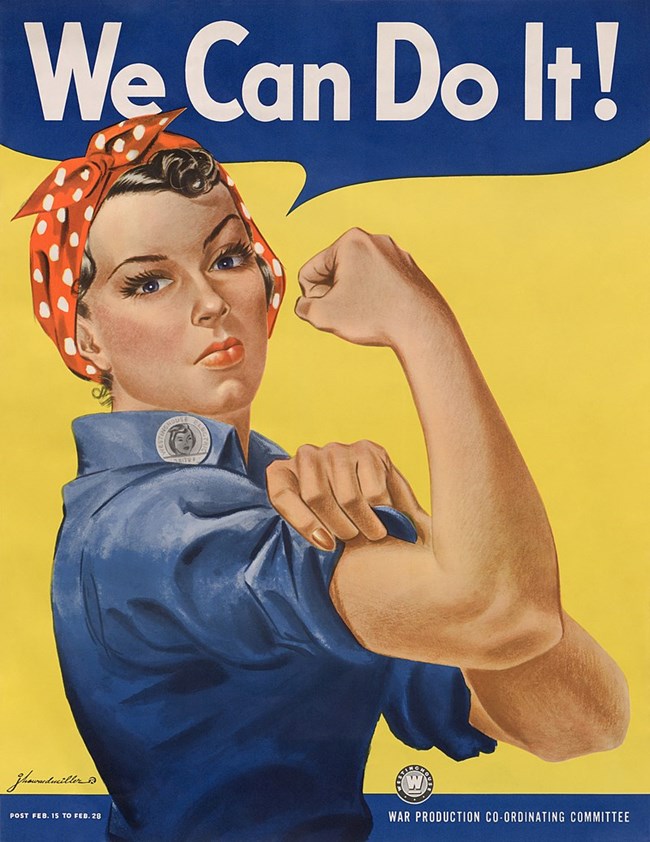 Rosie the Riveter is an iconic American symbol commemorating the many women who took on factory and shipyard jobs during World War II.

In their own right, trailblazers who welded and riveted as part of a country-wide effort of women to aid their allies and support the men fighting abroad.

But, what about the Rosies that came before the Second World War?

"Well-behaved women seldom make history." There is some truth behind that statement. America's historical narrative includes many women who pushed the limits of what was deemed socially acceptable during the era in which they lived.

Furthermore, trailblazing American women continue to add to and dramatically alter the nation's narrative. A story that primarily highlights their male counterparts' military and political achievements.

Several of these early trailblazers made their historical mark before and during Martin Van Buren's lifetime. It is unknown if he had any acquaintance with these barrier-shattering women, but their notable contributions would not have escaped his attention.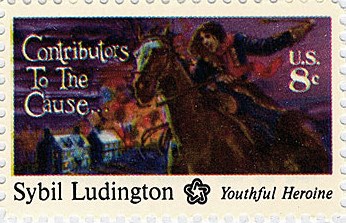 A Fearless Rider
Sybil Ludington
(April 5, 1761-February 26, 1839)

Sybil Ludington's ride onto the pages of American history began on April 26, 1777, after her father, Commander of the 7th Regiment of Dutchess County, New York militia, obtained information that Danbury, Connecticut was under attack by British forces.

Sybil mounted her steed and rode in torrential rain an estimated twenty to forty miles through Putnam County, New York, rousing several militia members to join her father.

Too late to defend Danbury, the militia did meet British forces in Ridgefield, Connecticut, and successfully drove back the "Regulars" to the Long Island Sound.

Though Sybil Ludington had just celebrated her sixteenth birthday, her accomplishment and ability to elude capture soon found her efforts compared to Massachusetts' Paul Revere, who had less success in evading King George's soldiers.

Time has not allowed Sybil's famous rude to avoid scrutiny. The Daughters of the American Revolution concluded in 1966 that there was little supportive evidence to categorize her as a Revolutionary War heroine.

Nevertheless, the story of Sybil Ludington's warning ride endures in the hearts and imaginations of Americans. In 1961, sculptor Anna Hyatt Huntington completed a statue commissioned to honor Sybil. It stands today near Carmel, New York.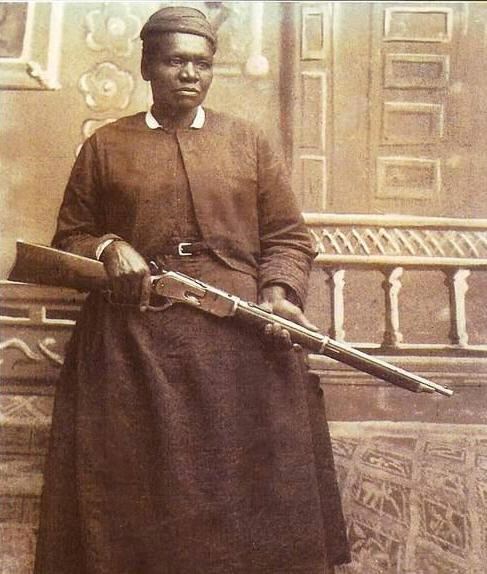 An All-Star Route Carrier

Mary Fields
(1832-December 5, 1914)

The first African American female star-route mail carrier in the United States was Mary Fields.

Born enslaved in Hickman County, Tennessee, she remained in bondage until emancipation came through the American Civil War.

In need of an income, Miss Fields accepted work as a chambermaid aboard a steamboat traveling the Mississippi River.

During her employment with the steamboat company, she became acquainted with Judge Edmond Dunne, who recruited Fields to work as a paid domestic servant in his household.

Miss Field's position with the Dunne family was terminated upon the death of Mrs. Dunne, but her former employer quickly obtained a new situation for her through his sister, Mother Mary Amadeus, an Ursuline nun, at a convent in Toledo, Ohio.

Fields remained at the Toledo convent though Mother Mary Amadeus was transferred to the St. Peter's Mission in the Montana Territory to establish a school for Native American girls.

Upon learning Mother Mary Amadeus fell ill, Fields moved further westward to aid the nun and the mission.

While there, Fields took on work responsibilities that at the time were reserved for men, including maintenance, gardening, hauling freight, tending chickens, growing food, and serving as site "foreman."

However, her temper, penchant for cigars, and habitual swearing continually offended the mission community. An altercation with the mission's custodian in which guns were drawn found Fields barred from the site and without a livelihood.

Supposedly with monetary assistance from the mission's Sisters, Miss Fields opened a tavern in nearby Cascade, only to see it quickly fail. Some attributed the failure to her soft spot for those unable to pay.

Fields fortune turned for the better at the age of sixty, via a contract with the United States Post Office Department, after proving an ability to hitch six horses faster than male applicants. This earned her a spot as a Star route carrier.

She held the stagecoach Star route between Cascade and Saint Peter's Mission from 1895-1903.

Fields traveled the route not only with horses but also with a mule named Moses. She was devoted to her work, never missing a day, which earned Fields the nickname "Stagecoach Mary."

Fields became a beloved member of the Cascade community. Every year her birthday was marked by the closure of town schools, and when a law passed forbidding women to enter saloons, the mayor of Cascade personally exempted no other women but Miss Fields.

Mary Fields passed away in Great Falls, Montana, on December 5, 1914. She received a proper burial with funds raised by the community, who laid her to rest in a cemetery along her old carrier route.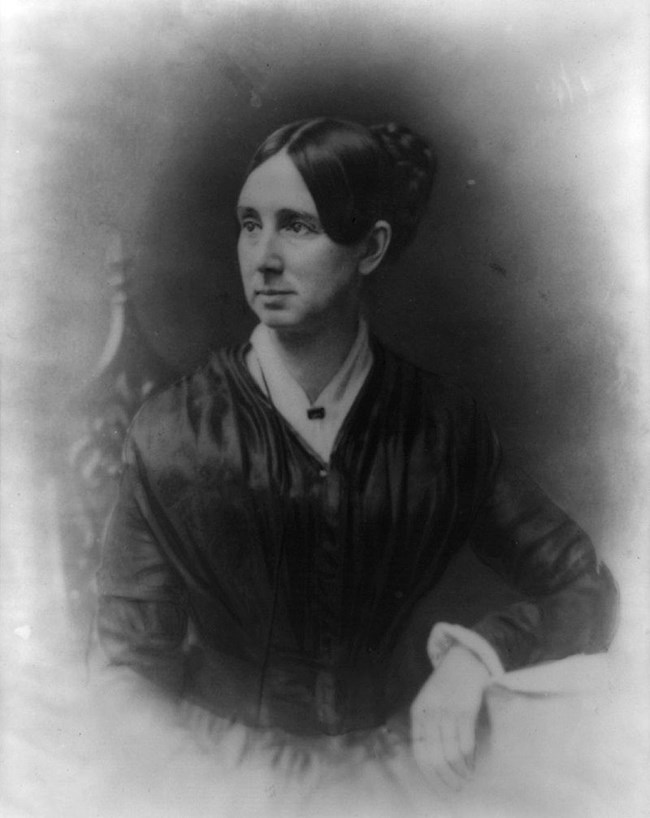 Women in Medicine
Dorothea Dix
(April 4, 1802-July 17, 1887)

Dorothea Dix is considered an early champion of support services for those with mental health difficulties.

Dix's early childhood provided her with a heart for those she later became known for assisting. Her father had an addiction to alcohol, and her mother lived with mental illness.

She took destiny into her own hands and ran off to live with relatives in her pre-teen years, moving between an aunt and her grandmother's home until young adulthood.

Miss Dix always had a heart for the poor and neglected. A story goes that her grandmother once punished a young Dorothea for giving her new clothes to "beggar children."

This compassion for society's most neglected moved her to open schools that taught the underserved to read and write.

In 1836, a string of personal difficulties and compromised health prompted her to leave teaching and move to Liverpool, England.

During her time in Liverpool, she involved herself with the British Lunacy Reform movement. Their methods included detailed investigations of asylums which successfully assisted in passing a law ensuring mental illness was viewed as a medical condition instead of a cause for imprisonment.

Returning from England in 1841, she took over a friend's religious education program at an East Cambridge, Massachusetts women's prison.

She observed incarcerated individuals housed with intellectually disabled and violent, mentally ill persons, regardless of age or gender. The women were poorly clothed and living in unsanitary conditions in facilities that lacked heat, light, and basic furniture.

Miss Dix successfully petitioned the court for heat and additional improvements to the women's prison.

She compiled her prison findings and requested that her friend, Samuel Howe, present them to the Massachusetts legislature, as women were not welcome in the State House. After a heated debate, Dix's convictions proved influential and won over the state legislature to provide the means to expand a mental health hospital in Worcester, Massachusetts.

Miss Dix embarked on a national campaign, taking extensive notes of the jails and asylums she visited throughout the country. Her work became one of the first social research studies in the United States.

She lobbied heavily for change but unfortunately failed to make a 'Bill for the Benefit of the Indigent Insane' law after President Franklin Pierce vetoed it. Stung by the defeat, Dix departed for Europe; between 1854-1856, Dix recreated the same plan abroad that she had developed in the United States.

At the start of the Civil War, Dorothea Dix was appointed Superintendent of Army Nurses by the Union Army, where she successfully pushed for women to serve in a formal capacity.

Under her authority, Dix required nurses to treat the injured without prejudice against opposing sides. She also gained notoriety for her strict hiring procedures and for firing nurses she herself had not trained. This earned her the nickname, "Dragon Dix."

Though her wartime efforts received recognition, the management of a large staff seemed to have left her uncharacteristically struggling. Dix personally considered this period of her career a failure.

The conclusion of the Civil War left the nation's infrastructure in shambles. Dix attempted to resume her campaign to aid the mentally ill but found support and funding scarce.

The combination of Dix's health issues and deteriorating accommodations for the mentally ill led her to retire in 1881. Miss Dix passed away six years later at 85.

When Dorothea Dix began her mission to improve life for the mentally ill and intellectually disabled, the country had a mere thirteen hospitals dedicated to supporting them. Upon her retirement in 1881, that number had risen to one hundred twenty-three.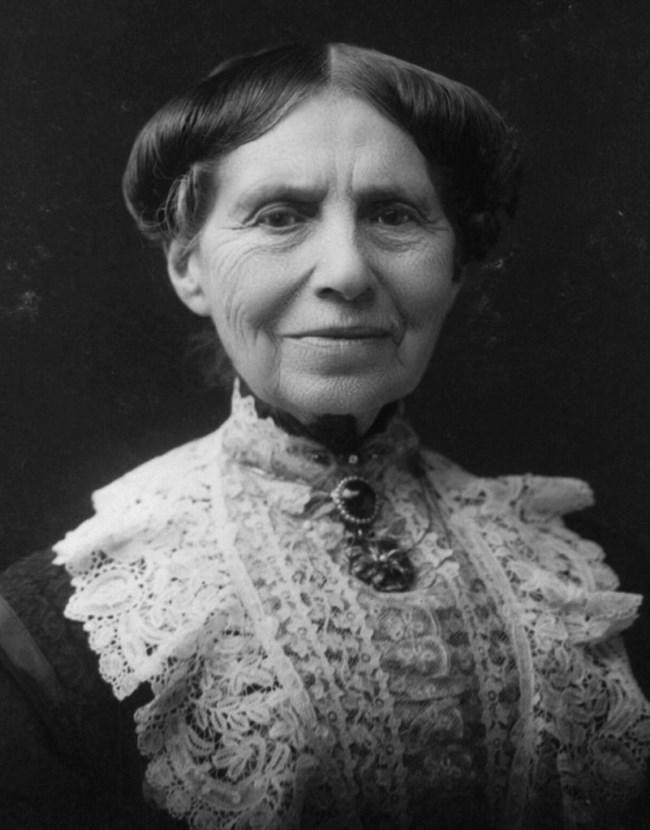 Clara Barton
(December 25, 1821-April 12, 1912)

Many Americans are familiar with the Red Cross. It is one of the first organizations prepared to provide relief when a crisis arises, but how many are aware its founder was a woman?

Clara Barton's story begins much differently than how it ended – starting with something that sounds more like a bad joke: a minister, a judge, and a lawyer walk into a room.

After the three administered an oral exam, Clara Barton received the required permission in 1838 to become a teacher at just the age of seventeen.

Described as "painfully shy" in her youth, and her family directed her toward the teaching profession. The work suited Barton, and soon she devised unique methods to teach the children. She drew them in through stories and avoided corporal punishment, making her a popular instructor.

In 1852, Barton founded the first free public school for children in Bordentown, New Jersey. Within a year she grew the student population from six to over two hundred.

Barton taught for three years until a man was hired to oversee a newly built school and awarded twice her salary.
Miss Barton boldly declared at resignation that she would "never work for less than a man."

Barton was one of the first to volunteer at the Washington Infirmary to care for wounded Union soldiers at the start of the Civil War in 1861.

During the Battle of Antietam in Sharpsburg, Maryland, her field presence, and the supplies she toted were a welcomed sight. Overworked surgeons had nothing left to tend wounds with and had resorted to fashioning bandages out of corn husks. In addition, she quickly organized the non-injured to perform first-aid, carry water, and prepare food for the wounded.

Throughout the war, she provided her services, aiding both Union and Confederate soldiers, who bestowed on her the name, "Angel of the Battlefield."

Most supplies used to care for the sick and wounded by Barton came from donations she solicited or purchased with her own money. Congress rectified her monetary loss by later approving reimbursement.

After the war, she helped track down thousands of missing soldiers and located the name of even more buried at Andersonville in Georgia.

In 1869, Barton's health rapidly declined, and she departed for Europe to recuperate. While in Switzerland, she learned of the International Red Cross, recently established in Geneva. Upon her return to the United States, she worked to establish a stateside version.

Her efforts concluded after twelve years when on May 21, 1881, the American Red Cross was established.

Clara Barton became its first President at fifty-nine, a position she held until her eighty-fourth birthday in 1904.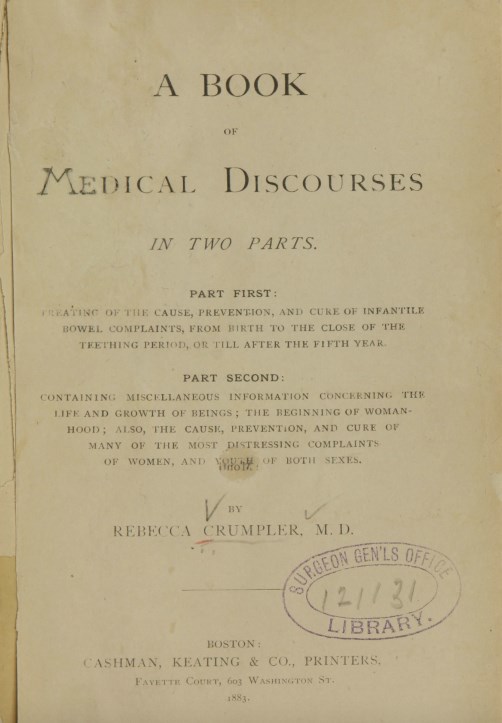 Dr. Rebecca (nee' Davis) Lee Crumpler
(February 8, 1831-March 9, 1895)

The first "Doctress of Medicine" degree awarded in the United States to a Black female was granted to Dr. Rebecca Lee, later Crumpler.

Dr. Crumpler was raised in Pennsylvania by an aunt whom others often turned to when ill or in need. Through observation and assisting her aunt, the young Rebecca developed a passion for providing aid and comfort to those in need.

Determined to "relieve the suffering of others", she moved to Massachusetts in the 1850s and began employment as a nurse. The physicians she worked alongside provided her with recommendations for acceptance into the New England Female Medical College (NEFMC).

NEFMC was the precursor to the Boston University School of Medicine. The institution initially opened in 1848 as a school for midwifery; by the 1850s, it produced female physicians.

In 1860 when she matriculated at NEFMC, there were only three hundred female physicians throughout the country out of an approximate total of fifty-five thousand, as it was an era when common thinking held that women were too delicate and, or unintelligent to practice medicine.

In the face of intense racism at being the only Black physician candidate and losing her first husband, Wyatt Lee to tuberculosis, she graduated from NEFMC in 1864. That same year, she established a medical practice in Boston for underserved women and children.

Rebecca Lee married Arthur Crumpler a year after graduating from NEFMC. Mr. Crumpler was once an enslaved blacksmith near Norfolk, Virginia when he self-emancipated after the Confederate attack on Fort Sumter. He provided for himself through his smithing services for the Union Army during the Civil War.

It is believed the pair met at a prestigious academy in Boston. Rebecca Lee attended classes in mathematics as a supplement to her medical school while Arthur Crumpler traded work for room and board at the school.

At the end of the Civil War, the pair relocated to Richmond, Virginia. Dr. Crumpler collaborated with many charities and provided medical services for the Freedman's Bureau, an organization established by Congress in 1865 to provide aid for recently emancipated people.

Constantly fighting racism by administrators and other physicians, Dr. Crumpler returned to her practice in Boston's Beacon Hill neighborhood to primarily care for women and children.

In 1883, she published, "A Book of Medical Discourses." A compilation of advice for women and work notes on the care of children. She eschewed the common practice of having a book's introduction written by a notable man other than the author – she wrote her own.

It is possible she stopped practicing medicine after the publication of her book, but details are scarce.

Dr. Rebecca Davis Lee Crumpler died on March 9, 1895; she and her husband Arthur were buried in unmarked graves at Boston's Fairview Cemetery. In 2020, funds were raised to purchase headstones to mark their gravesite.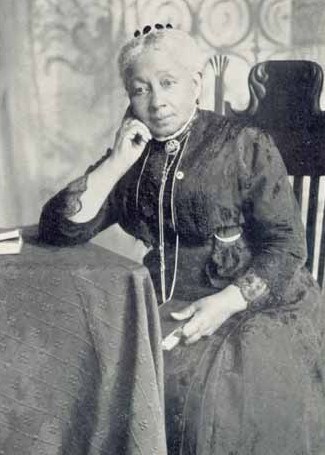 Dr. Susan Mckinney Steward
(March 1847-March 17, 1918)

A pioneer in medicine for African American women, Dr. Susan Mckinney Steward excelled in pediatrics and advocated for social reform.

Dr. Mckinney's barrier-breaking career began at age twenty-three when she became just the third African American woman to earn a medical degree and the first in New York State.

Her professional accomplishments are numerous, including establishing her medical practice in Brooklyn and serving as a practitioner and board member at numerous hospitals around New York City.

Outside of medicine, Dr. Mckinney was involved in the temperance movement, missionary work and was an advocate for women's suffrage. She was a co-founder of the Women's Loyal Union which supported "all constitutional, natural, and civil rights of the people of African descent in this country." She additionally was a member of the Equal Suffrage League of Brooklyn and the Brooklyn Literary Union, where she organized and promoted several successful events.

An accomplished speaker, Dr. Mckinney attended a Universal Race Congress in London which brought together Africans, Asians, Americans, and Europeans seeking to improve relationships and cooperation between the East and West.

At the conference, she presented a paper titled "Colored American Women" that focused on the achievements of African American women including Phyllis Wheatley, Ida B. Wells, and Mary Church Terrell.

Dr. Mckinney died aged seventy-one in 1918. She was interred at the Green-Wood Cemetery in Brooklyn, whose famed gate entrances were designed by Richard Upjohn, the architect of the additions at Martin Van Buren's Lindenwald.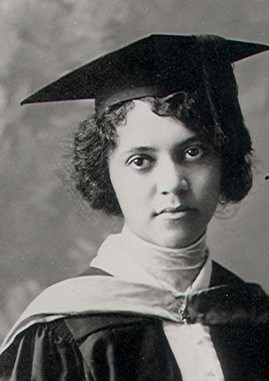 Alice Augusta Ball
(July 24, 1892-December 31, 1916)

Alice Ball, an African American chemist, championed the first successful treatment for leprosy.

Born in Seattle, Washington on July 24, 1892, Ball excelled during her time in high school and earned admission to the University of Washington. She earned two bachelor's degrees, pharmaceutical chemistry in 1912 and the science of pharmacy in 1914. With her two degrees, she enrolled at the University of Hawaii, and in 1915 she became the first woman and African American to graduate with a Master of Science in Chemistry.

Upon graduation, Ball accepted a teaching and research position at the University and by age twenty-three she had become their first female chemistry Professor.

Miss Ball's research specialized in the treatment of individuals suffering from Hansen's Disease, better known as leprosy.

Through her extensive research, she developed the first injectable leprosy treatment which she created using oil from the Chaulmoogra Tree.

Her form of treatment became known as the "Ball Method" and was proven to be successful. Thousands of patients have been estimated to have been treated with the "Ball Method", primarily in Hawaii. Hawaii had been struggling to manage a leprosy outbreak since roughly 1823, while Martin Van Buren was serving as a spry United States Senator.

Unfortunately, Alice Ball never got to see the lasting outcome of her efforts. On December 31, 1916, Ball died suddenly from unknown causes.

Researchers have theorized that she may have died from chlorine poisoning, but her official death record was altered to list tuberculosis.

After her death, a coworker, Arthur L. Dean, continued her research and published the findings without giving Ball proper credit, even changing the name to the "Dean Method". Many remained ignorant of the heist until 1822 when Dr. Harry T. Hollman, an acquaintance of Ball's, published a paper giving her the credit she deserved.

The University of Hawaii however was significantly slower to react. In 2000 the University honored Ball by placing a plaque near the only Chaulmoogra Tree left on campus, and in 2007, they posthumously awarded her with the Regents Medal of Distinction.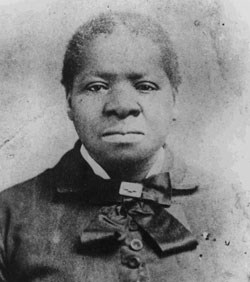 No Longer Enslaved
Bridget "Biddy" Mason
(August 15, 1881-January 15, 1891)

How many states have you lived in? One? Two? Maybe three?

Bridget "Biddy" Mason, an enslaved woman born in Mississippi, was owned by slaveholders in Georgia and South Carolina before being returned to Mississippi, all before the age of thirty.

In 1848, Biddy's final enslaver, Robert Marion Smith, a Mississippi Mormon convert, felt called by the church. He moved his family and enslaved persons to the West.

Mason, now age thirty, and her children walked one thousand-seven hundred miles to the Salt Lake Valley in modern-day Utah.

In addition to caring for her three children, Mason was responsible for setting up and breaking down camp, cooking meals, herding cattle, and serving as a midwife. She had received no formal education but, had medical training from other enslaved persons throughout her youth.

Three years later, Smith decided to move his family and enslaved persons once again. He sought to establish another Mormon community in San Bernadino, California, against the warnings of Mormon leader, Brigham Young, that slavery was illegal in California.

While traveling to California, Mason encountered Charles H. and Elizabeth Flake Rowan, a free Black couple, who encouraged her to contest her slave status in California. Mason received additional encouragement from Robert and Minnie Owens, another free, Black couple.

In 1855, Smith feared losing his enslaved persons and attempted to move his family to Texas, a slave state.

However, the Owens family intervened. Since one of their sons was romantically involved with Mason's seventeen-year-old daughter, Robert Owens reported to the Los Angeles County Sheriff that slaves were being illegally held and Smith's wagon was apprehended.

After the apprehension, Mason legally challenged Smith for not only her freedom but, her extended family of 13 women and children.

On January 21, 1856, L.A. District Judge Benjamin Hayes approved Mason's petition, citing California's 1850 Constitution which prohibited slavery.

With her freedom in hand, it is here that Mason's life could bloom. She moved her family to Los Angeles and her daughter married Robert and Minnie Owens' son.

Mason continued her work as a midwife and nurse, carefully saving her money. With the money saved, she was eventually able to purchase property in what is considered the heart of Los Angeles.

Sensing a need for the community, she established the First A.M.E. Church, the oldest African American church in the city which is still operational as of 2022.

As her wealth continued to grow, so did her philanthropic endeavors. With wealth estimated to be three million dollars, Mason donated to numerous charities, provided aid to underserved communities, and helped establish a traveler's aid center and an elementary school for Black children.

Bridget "Biddy" Mason's efforts for Los Angeles eventually were recognized with a ceremony held on March 27, 1988, nearly one hundred years after her death in 1891.
Victoria Earle Matthews
(May 27, 1861-March 10, 1907)

Born an enslaved woman right before the Civil War, in Fort Valley, Georgia, Victoria Earle Matthews persevered to become a notable journalist, author, lecturer, social worker, and activist.

Her mother, Caroline, fled during the war but returned after emancipation to regain custody of her children. The family next settled in New York City at which point the young Victoria enrolled in school.

Unfortunately, financial troubles forced her to leave and become a domestic servant instead, like the young Irish women that typically worked for Van Buren at Lindenwald. While working, Matthews remained dedicated to her studies, even using the library of her employer to continue her education, though informally.

Not long after her eighteenth birthday, Matthews began her journalistic career as a reporter for the New York Times, Herald, and Sunday Mercury. Seeking to expand beyond those platforms, Matthews also wrote for African American publications such as the Boston Advocate and New York Globe with the intent to empower their voices and stories.

Taking her journalistic career one step further, Matthews founded the Women's Labor Union (WLU) in 1892. The WLU was founded on the heels of Ida B. Well's testimonial and anti-lynching campaign, "Southern Horrors: Lynch Law in All Its Phases."

The WLU wished to provide a home for African American writings to preserve and provide access to their history and culture.

Through her writings and the WLU, Matthews desired and urged African Americans, specifically women, to take the torment they held onto and use it for their advancement in literary and civic areas.

Miss Matthews also aided in the founding of the National Federation of Afro-American Women which merged with the National Association of Colored Women. She served as the first national organizer of the combined group from 1897 to 1899.

Additionally, Matthew's novel "Aunt Lindy" helped her work through her trauma of having been enslaved as the plotline focuses on an enslaved woman who was persuaded not to murder her cruel former master and instead to help him heal from his pain.

Using her anecdotes of enslavement and the loss of her son at age sixteen, Matthews also provided women with guidance on how to cope with emotional trauma.

The loss of her son prompted the foundation of the White Rose Industrial Association in New York City which provided a home for young women and girls while teaching them life skills. This proved to be one of her final missions before her death in 1907.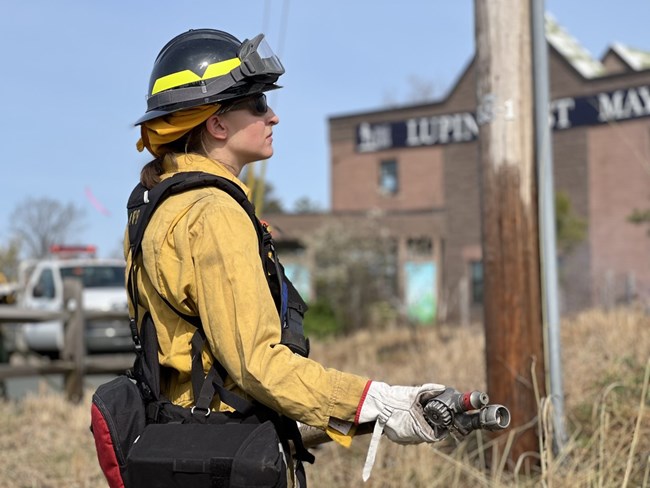 Can't Stop Them
What is next for women?

Those mentioned thus far are just a small sample of all the incredible women our nation has witnessed. Other women such as Esther Hobart Morris, Sarah Bowman, Mary Frances Fossett, Cathay Williams, and Susan Anderson all have their place in history.

In more recent history, the United States elected its first female Vice President, Kamala Harris, in 2020, and from 2009-2013, Hilary Clinton served as Secretary of State under President Obama.

New York State received its first female Governor in 2021 and the State has licensed, women drone pilots and wildland firefighters within the Department of Environmental Conservation, roles historically held by men.

As of August 2021, forty-five women have served or are serving as Governors of a U.S. state: with nine currently being active, tying a record set in 2004 for the most at a single time.

Women athletes are bringing larger attendance and bigger salaries than ever before; Trinity Rodman, a professional soccer player, in 2022 signed the largest ever National Women's Soccer League contract worth 1.1 million over four years.

Women are scientists, preachers, educators, race car drivers, chefs, entrepreneurs, real estate agents, attorneys, doctors, and so much more!

There are so many amazing women, both past and present, that deserve our admiration, but it is also important to look to the future, at the next team of women waiting in the wings.
Last updated: August 29, 2022