Politics and Farming
Martin Van Buren's political life and his experience as a gentleman farmer are sometimes treated separately, but they are deeply interconnected. His dedication to progressive farming practices were tied to his belief in free soil and his attempts to illustrate that land on the East Coast was still viable for cultivation.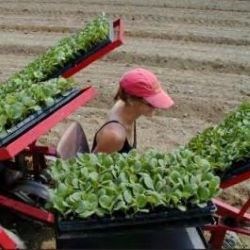 Martin Van Buren was a progressive farmer for the mid-nineteenth century, and his personal and political identities were intricately tied to the land. Food insecurity and climate change are increasing threats to sustainable agriculture, making the preservation of land and soil a conversation at the forefront of public land management.
Last updated: August 31, 2020