Abraham Van Buren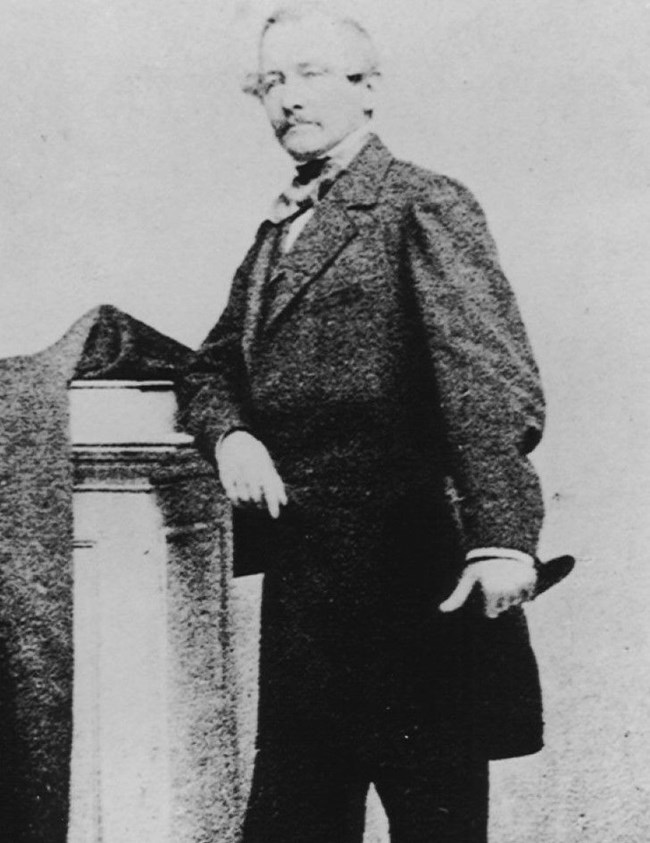 Abraham Van Buren was the President's oldest son, born on November 27, 1807. Like the rest of his brothers, little is known about his early childhood, but more is known about his education. At the age of 15, Abraham was appointed to the United States Military Academy at West Point on July 1, 1823. During his time at West Point, he was surrounded by some of the future household names of both the Mexican-American and the Civil War. In his own class was Leonidas Polk, and the classes below his included Jefferson Davis and Robert E. Lee. The ages of his classmates ranged from 14 to 20 at the time of their enrollment. After four years, Abraham graduated second from the bottom of his class. This can be viewed in two ways: on the one hand, Abraham did not excel compared to the rest of his classmates who managed to graduate. On the other hand, he began his education with 86 classmates, and by the time of his graduation, only 39 remained. The others had all failed out. Despite entering West Point so young, he did not fail, and in 1827 he graduated as a Second Lieutenant from West Point. In July of 1836, he made the rank of Captain, but only a few months later resigned his commission in the Army in order to become his father's private secretary upon his inauguration as President of the United States.
During his father's presidency, Abraham met Angelica Singleton, the woman who became his wife. The two were introduced by former First Lady Dolly Madison and married shortly after in 1838. Angelica thus stepped into the role of First Lady in Van Buren's administration, and her portrait still hangs in the White House today.
Abraham returned to the Army after his father's presidency and eventually served in the Mexican-American War as a paymaster. He would gain the rank of Major during this period, and his brothers, as well as his wife, referred to him as "The Major" in letters for many years afterwards. He was involved in the battles of Contreras and Churubusco, where he was cited for gallant conduct in 1847.
After the war, Abraham and his family moved to New York City in 1848. Angelica was the daughter of a South Carolina plantation owner, and her father's death in 1848 changed the family dynamic considerably. While Martin van Buren was running on the Free Soil ticket in 1848, a party that was committed to stopping the expansion of slavery, Abraham inherited, on behalf of his wife, over 200 enslaved people.
Abraham resigned from the army officially in June of 1854, almost 31 years after his admission to West Point. Abraham died on March 15, 1873, and was buried in Woodlawn Cemetery in the Bronx. He remains there today alongside his wife.
Abraham and Angelica had four children: Rebecca Van Buren (1840-1840), Singleton Van Buren (1841-1885), Martin Van Buren II (1844-1885), and Travis Coles Van Buren (1848-1889).
Last updated: September 17, 2022