Oak Ridge Visitor Center & Basic Info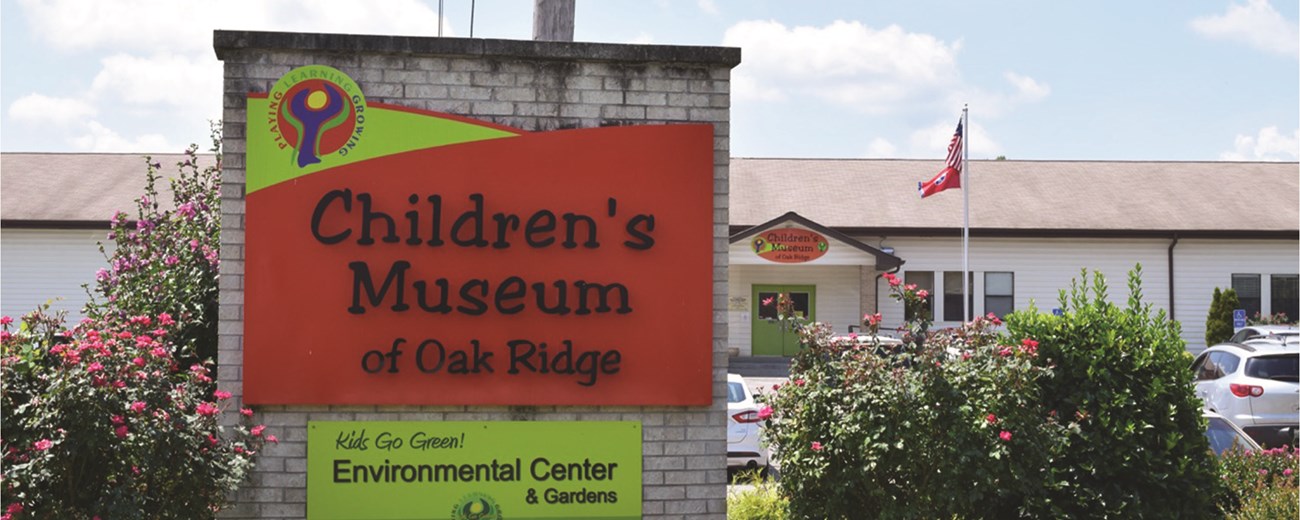 Start with our Visitor Center
The rolling hills and narrow valleys of East Tennessee proved to be the ideal location for the top-secret atomic weapons program developed here beginning in 1942. Oak Ridge, Tennessee was home to several massive Manhattan Project facilities employing thousands of workers during and after World War II and was the headquarters for the project after relocating from New York City. These facilities in Oak Ridge operated with one goal in mind—enriching uranium for use in the world's first atomic bomb. 
Today the city is home to a wealth of historic sites that tell the remarkable story of the Manhattan Project and the dawn of the atomic age. Drop by our visitor to speak with park rangers, stamp your passport book, pick up a junior ranger book, and learn about ranger programs. Then use our park app to discover places in Oak Ridge related to the Manhattan Project.
Basic Information
We offer a traditional passport stamp as well as a unique three-part stamp. Travel to our visitor centers in Los Alamos, Oak Ridge, and the Tri-Cities to receive one-third of a stamp. When all three pieces are put together, they make a whole stamp.
Oak Ridge Visitor Center: While the Manhattan Project Visitor Center at Oak Ridge does not charge admission, it is located within the Children's Museum of Oak Ridge. For a fee, you may also explore the Children's Museum of Oak Ridge, where you will find many exhibits on science, the environment, and Manhattan Project history.
US Department of Energy Guided Tours: The Department of Energy charges a fee for guided tours of Manhattan Project facilities in Oak Ridge.

America the Beautiful Passes: While none of our visitor centers sell passes, the National Park Service offers a variety of park passes.
Many of the park's historic properties are located "behind the fence" on secure Department of Energy facilities. Public access is only permitted though public tours facilitated by the 
Department of Energy
.
Oak Ridge Visitor Center: The Manhattan Project Visitor Center at Oak Ridge, located within the Children's Museum of Oak Ridge, is wheelchair accessible. An audio description of the visitor center can be found on the National Park Service mobile app and can be viewed in this audio description of the visitor center pdf.
Park Film: The park film is available for viewing in the visitor center and includes open captions.
Oak Ridge Junior Ranger Book: The Oak Ridge Junior Ranger book is available online and can be read with a screen reader.
Department of Energy Guided Tours: The Department of Energy's guided tours of Manhattan Project sites in Oak Ridge are wheelchair accessible. Requests for wheelchair access must be made two days in advance. For more information on wheelchair accessibility on guided tours, please visit the American Museum of Science & Energy's bus tour page or call 865-294-4517. 
Outside Safety: For your safety and comfort, visitors are encouraged to bring water, sunscreen, insect repellent, and appropriate footwear to all outdoor programs.  
Bicycling: For Bike With a Ranger, Tennessee state law requires that bicycle operators under 16 years of age must wear a helmet and child passengers under 40 pounds or 40 inches must be seated and secured in a child restraining seat or bicycle trailer. 
Kayaking: For Paddle With a Ranger, all participants must wear a life jacket or other approved personal floatation device. 
Traffic: Oak Ridge is a small yet vibrant community. Traffic can be heavy at times. Please drive carefully and obey all traffic laws during your visit. 
Weather: Check the weather and forecast of Oak Ridge before you set out for the day.
Alerts : Check out any alerts the park may have. 
If you are planning to explore areas of the park that are closed to pets, we recommend that you contact a local pet care provider. Commercial kennels and pet sitters are available in surrounding communities. Please check local listings. Reservations are strongly advised and may be required. The National Park Service has a national policy on service animals that applies to all parks which can be found here:  
Service Animals - Accessibility (U.S. National Park Service) (nps.gov)
. For more information about pets in parks, visit the 
National Park Pets website
.   
WiFi service is currently not available. However, cellular service is excellent throughout Oak Ridge.
Last updated: August 28, 2023