People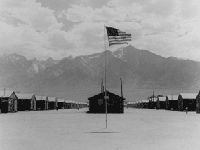 "The first morning in Manzanar when I woke up and saw what Manzanar looked like, I just cried. And then I saw the high Sierra mountain, just like my native country's mountain, and I just cried, that's all." Haruko Niwa, interned at Manzanar from 1942 until 1945.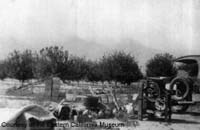 "Manzanar was a very happy place and a pleasant place to live during those years, with its peach, pear, and apple orchards, alfalfa fields, tree-lined country lanes, meadows and corn fields." Martha Mills who lived at Manzanar from 1916 to 1920.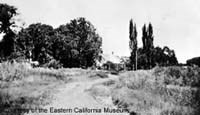 "Peace had hardly become a settled fact before he brought his family to the country, locating on the beautiful stream on which the Piute chief George had made his headquarters, and called George's Creek for him. There he built a home noted throughout the valley for its comfort and its open handed welcome to the friend or transient." Inyo County Register, describing the home of John Shepherd, who settled in 1864 at what later became Manzanar.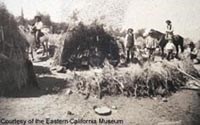 "It was a hard winter with so much snow that the sagebrush was buried and you could not even see the top of it. We ate seeds my mother had gathered. There had been no pine nuts that fall but we had some left at tupi mada from the year before and made several trips to bring them down." Sam Newland, a Paiute describing his childhood in the Owens Valley.


Last updated: February 28, 2015