Volunteer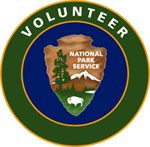 Volunteer-In-Parks (VIP) help the National Park Service meet its mission of preserving natural and cultural resources while providing for the enjoyment and education of this and future generations. At Manzanar, volunteers contribute to every aspect of the site's preservation and operations including working on archeological digs, visitor services, maintenance, and much more! We seek volunteers of all ages and backgrounds who are active, dynamic, creative, compassionate, and wish to learn more about and preserve Manzanar's very important history.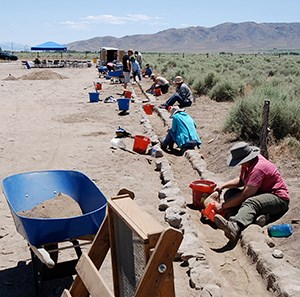 VIP Benefits
Learn about and help protect Manzanar National Historic Site
Build personal and professional connections with diverse communities
Support and enhance our maintenance, administration, or education efforts
Help make Manzanar's stories relevant to a diverse public
Go home with a sense of pride and accomplishment while caring for your national parks
Have fun!
Types of Volunteers

We have recurring and year-round opportunities for individuals as well as opportunities to volunteer for special events such as our public archeological projects. Your contribution helps us to protect the cultural, historical, and natural resources of Manzanar. Check out some potential opportunities on our
Individual Volunteers
page.
Groups of all ages are welcome to volunteer for short or long-term projects. Most group projects take place in the fall or spring to take advantage of the best weather chances. Check out our
Group Volunteers
page for our current opportunities or to request a date to have your group volunteer!
Last updated: 2018


Last updated: April 20, 2018