Visitor Centers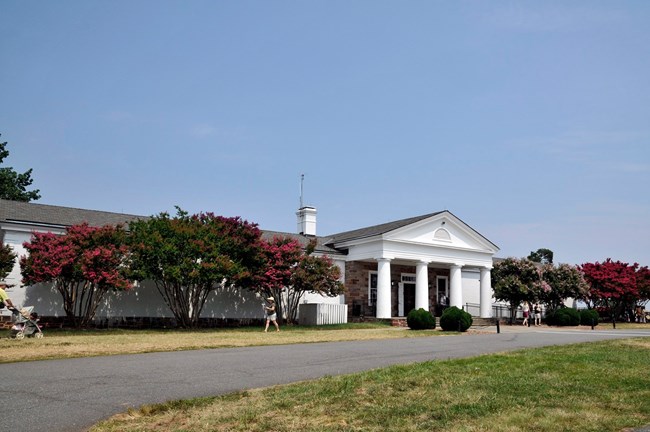 Henry Hill Visitor Center
Open Daily, 8:30 a.m. to 5 p.m.
Closed Thanksgiving and December 25
Address: 6511 Sudley Road, Manassas, VA 20109,
Begin your visit to the Park at the Henry Hill Visitor Center. Here, you can pick up a park brochure, trail guide, or learn about the daily schedule of interpretive programs. A museum features artifacts related to the First and Second Battles of Manassas as well as a 6-minute electronic map showing the troop movements during the first battle.

Walking tours of the fighting on Henry Hill during the First Battle of Manassas begin here daily at 11:00am and 2:00pm.

Park Orientation Film
The park's orientation film, "Manassas: An End of Innocence," is a 45-minute movie which covers both First and Second Manassas. This movie plays on the hour starting at 9am, with the last showing of the day at 4pm. The program is open-captioned and hearing assisted devices are available upon request. Admission is free.

Park Store
Browse through an extensive selection of books,souvenir items and collectible merchandise, prints, music CDs and movie DVDs.The park store is operated by America's National Parks.
Brawner Farm Interpretive Center
Open Daily, 9:00 a.m. to 5 p.m.
Address: 6501 Pageland Ln, Gainesville, VA 20155
Begin your exploration of the Second Battle of Manassas at the Brawner Farm Interpretive Center. Here you will find a 10 minute electronic map which provides the story and troop movements of Second Manassas. Three rooms of exhibits provide information on the campaign and some of the personalities of Second Manassas, the civilian experience and the current Brawner farmhouse.
Last updated: March 3, 2022