Mary McLeod Bethune--The Presidential Advisor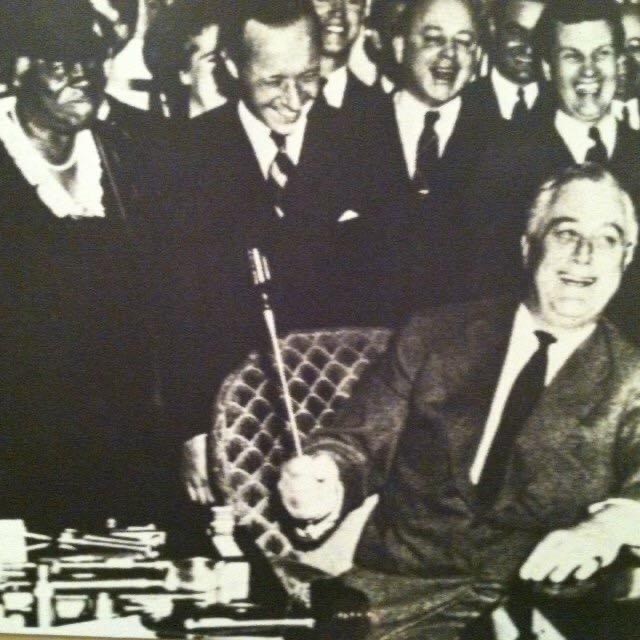 Decades before an African American woman would be nominated on a major political party's presidential ticket,
Mary McLeod Bethune
was working to give African Americans a place in the executive branch of the U.S. federal government. As an educator, school administrator, civil rights leader, and an advocate of women's rights, she was also an astute politician, although she would often admonish others: "I am not a politician. I am an educator". She organized African American voters and worked to elect officials who she thought would address her community's needs. She served as an advisor to President Calvin Coolidge by participating in a White House Conference on Child Welfare and Housing. Under President Herbert Hoover, she was invited to participate in his White House Conference on Child Health and Protection. He also appointed her to a commission to plan "a National Memorial Building" in the nation's capital as tribute to the contributions of African Americans to the nation. Unfortunately, Congress did not support the project and funding failed (The vision finally became reality more than 80 years later, when the National Museum of African American History and Culture opened on the national mall in 2016). However, Mrs. Bethune's most notable contributions occurred during the administration of President Franklin D. Roosevelt.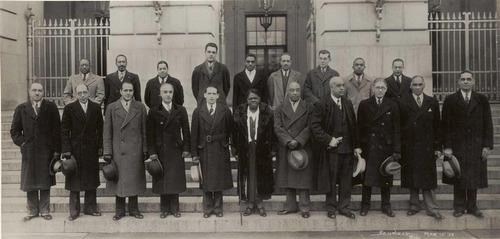 In 1935, he called Mrs. Bethune to Washington to serve as a Special Advisor to the National Youth Administration (NYA), and the following year he created her own department within the agency and appointed her its Director of Negro Affairs, at which time she became the first African American woman to head a federal agency. Over the course of her tenure, she worked to ensure that the thousands of black youth that were traditionally excluded from governmental programs were able to enroll in the NYA's work relief programs. Mrs. Bethune also played a role in convening other African Americans that held posts in positions in the federal government together as the Federal Council on Negro Affairs, dubbed "The Black Cabinet" or "The Black Brain Trust" in the press. This informal cabinet of advisors worked to increase opportunities for African Americans during the New Deal.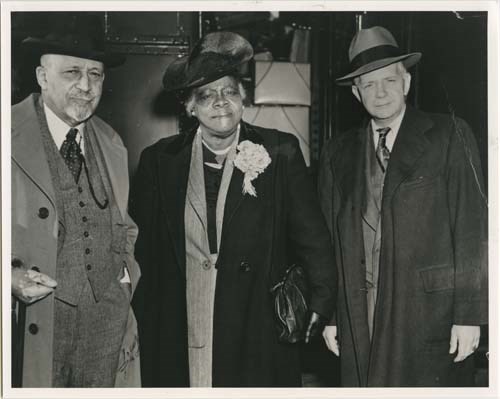 During World War II, she advised President Harry S. Truman and continued to fight for African Americans, particularly for the inclusion of black women in the armed forces. In 1945, she attended the conference to draft the United Nations' charter in San Francisco, California. As one of the three African American delegates from the National Association for the Advancement of Colored People (NAACP), she was the only African American woman present at the historic meeting.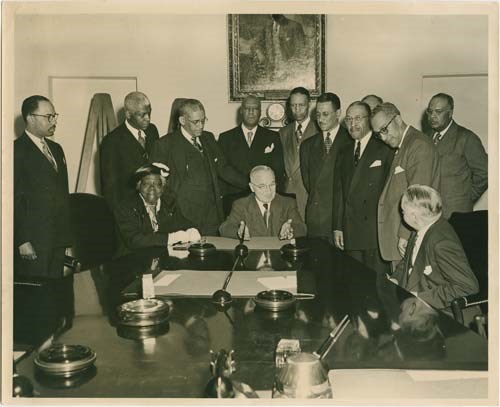 In 1952, Bethune fulfilled a lifelong dream of being able to visit Africa when she served as President Truman's personal representative to the inauguration of President William V.S. Tubman of Liberia. Her tireless activism allowed America's black citizens to have an advocate in the highest echelons of the nation's government.
Last updated: February 25, 2021