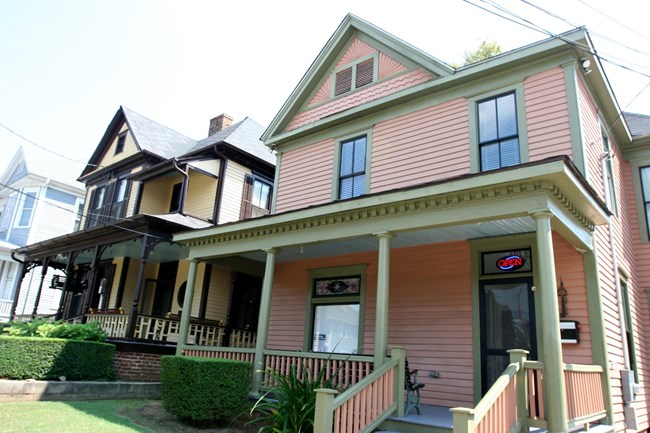 The bookstore at the Martin Luther King, Jr., National Historic Site carries books, posters, stamps and other items related to the Rev. Dr. Martin Luther King, Jr., the Civil Rights Movement, and the African American experience from slavery to today. Works about Dr. King include There Is A Balm In Gilead by Lewis W. Baldwin and Bearing The Cross by David Garrow. Civil Rights movement titles include The Montgomery Bus Boycott and the Women Who Started It by Jo Ann Gibson Robinson and Freedom Summer by Doug McAdam. Books such as The Peculiar Institution by Kenneth M. Stampp and A Short History of Reconstruction by Eric Foner explore the African American experience.
Visitors can also purchase copies of Dr. King's speeches, "I Have A Dream" and "I've Been To The Mountaintop." Children's books include A Picture Book of Martin Luther King by David A. Adler, Kids Explore America's African American Heritage prepared by the Westridge Young Writers' Workshop and If You Traveled On The Underground Railroad by Ellen Levine.
The Eastern National Bookstore handles over 160 items and accepts personal checks, travelers checks, VISA, Mastercard, Discover and American Express credit cards. The store is located at 497 Auburn Avenue, next door to Martin Luther King, Jr.'s Birth Home. Stop by the bookstore while visiting the national historic site and see the selection available or visit the Eastern National web site on the internet.