King Week 2022 Activities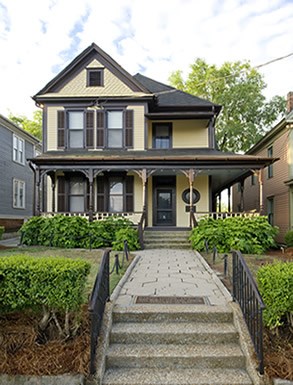 Virtual events scheduled to celebrate and commemorate Dr. Martin Luther King, Jr. for King Week 2022.

Jan 14, 10:00 AM –
The park will host a virtual birthday celebration honoring Rev. Dr. Martin Luther King, Jr.'s 93rd Birthday. Elementary schools throughout the State of Georgia have been invited to a special book reading by a member of the King Family, an entertaining performance by a professional storyteller, followed by the cutting of birthday cake.
Jan 16, 5:00 – 6:00 PM –
The park will host a virtual gospel tribute that will be accessible online. Renowned musical celebrities will perform an array of inspirational songs to honor the life and legacy of Dr. King. Mr. Johnathan Slocomb will serve as Master of Ceremonies. This program is free to the public and available through Zoom:
https://tinyurl.com/CelebratingTheBelovedCommunity
Jan 17, 10:00 AM – 5:00 PM –
The visitor will have the opportunity to walk the park grounds to view the National King Holiday Commemorative Service through a Jumbotron and participate in the March, Rally and Service Project. Visitors can view the outside of historic structures, exhibits, videos, experience MARTA's 1955 Historic Bus, as well as participate in the Junior Ranger & Passport to Your National Park programs.
Last updated: January 16, 2022