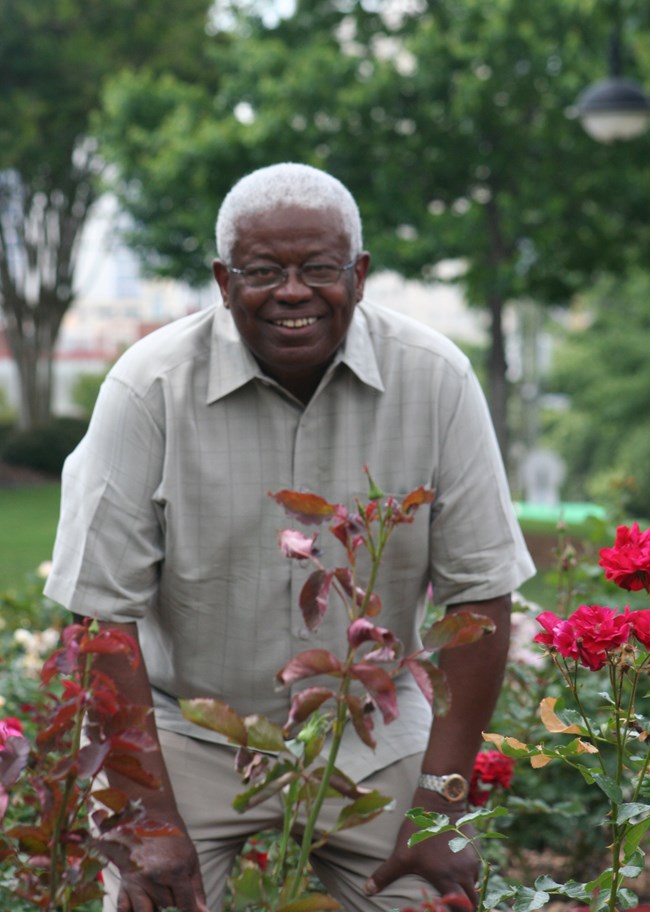 Make a Difference
at
Martin Luther King, Jr. National Historic Site
VOLUNTEER!
Use your knowledge, skills, and talent to give back to your community and inspire others. Volunteers committing 1 or 2 days of service a week are needed. Some opportunities include:
Meeting and greeting the park's visiting public

Assisting in the park's many special events

Maintaining the International Peace Rose Garden

Photographing park events

Digitizing historical documents, photos, and slides

Maintaining the park's library

Conducting interpretive talks and tours

Designing posters and brochures for park events
And much, much more!
We are seeking individuals and groups who are enthusiastic, eager to learn, and can work with the general public. You may be the person we are seeking!
For more information regarding Martin Luther King Jr., National Historic Site's volunteer program and/or opportunities for volunteering, contact Ranger Klima or Ranger Smith, Volunteer Coordinators for the park.