2022 Youth Conservation Corps Hiring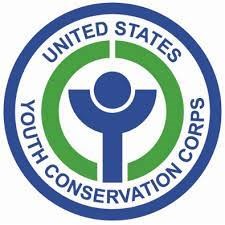 Martin Luther King Jr. National Historical Park is pleased to announce that this summer the park will host a United States Youth Conservation Corps (YCC) crew. Youth 15 – 19 are encouraged to apply. Applicants must be a US citizen or permanent resident of the United States and will work for 8 weeks, 40 hours a week, and earn the federal minimum wage. The YCC Program will run for eight (8) weeks beginning June 13th, 2022, and ending August 5, 2022.
To apply please download the application from our website at MALU YCC Application or email Lori Vann at lori_Vann@nps.gov to request an application.
Applicants can send in their application via USPS mail or email. Mailed applications should be sent to Martin Luther King Jr., National Historical Park, ATTN: FY22 YCC Program, 450 Auburn Avenue NE, Atlanta, GA, 30312. Mailed Responses must be postmarked no later than May 31, 2022. Applications send electronically should be emailed to Lori_Vann@nps.gov, no later than May 31, 2022.
The YCC has introduced young Americans to conservation opportunities in public lands since the program was created in 1970. The program teaches youth invaluable job skills that will assist them in whatever career path they choice. Many notable leaders in the National Park Service and other public land and conversation organizations started their careers on a YCC crew.
Last updated: May 26, 2022