Art in the Park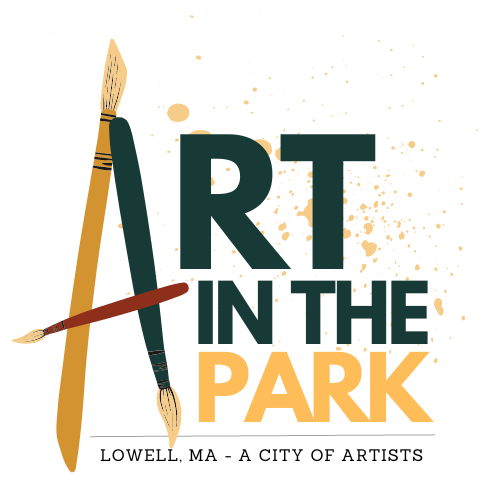 Join Lowell National Historical Parl and diverse local artists for our Art in the Park series of plein air (outdoors) art workshops. Under the guidance and teaching of local artists, we will use Lowell as a backdrop for inspiration and expression. Join in to grow your creative skill in different mediums, from drawing and watercolor to portrait work and acrylic painting.

Lowell is a City of Artists - Each artist will bring their own expertise to share with you and help facilitate your own process of creating. You can learn more about the participating artists below.

Please note the age guidance for each workshop -some workshops are more well-suited to younger artists and family groups than others. These programs are free, but space is limited, and reservations are required. Please call 978-970-5000 to reserve a spot.

Most programs will be outdoors, with either rain locations or rain dates. Some programs may require participants to bring their own supplies, although Lowell National Historical Park strives to provide supplies when possible.
Meet the Artists
Click to read brief bios on all our partnered artists!
Art is the driving force in Donna Berger's life. Her favorite subjects are people, pets, nature, and historical themes, which I render in an expressive realistic style. Berger loves sketching and keeps sketchbooks available so she can quickly capture people, places, or a special moment. Berger feels strongly that when sketching, there is no erasing, it's a sketch, not a final drawing or illustration! Sketching allows the artist to be loose and the drawing tool to be free to capture the moment. Donna Berger's artwork can be viewed at the Brush Art Gallery & Studios in Lowell, MA.
Mary Hart is an artist and art teacher with 35 years of experience. Hart has led hands-on art classes for students from age 6 to 80, in a variety of settings. In Lowell, Hart has taught afterschool classes at CBA and Making Art With Artists at CCU as well as workshops at Festival of Lights, Creaticity, Skill Share, and Arts League of Lowell. These classes incorporate art basics with creative and colorful projects drawn from many cultures.
After 20 years of diligent work as a software Engineer, Raksha Soni began an epic second act: to follow her true calling for Art. She founded Brush & Paisley in 2017, to bring her art to new audiences. As an artist she is prolific and has had over a dozen exhibitions where she has showcased her signature style; from intricate Mahbubani/Mandala drawings to lush, opulent landscapes that capture the nostalgia and emotion of different places. Along with furthering her own journey as an artist, she teaches young kids and helps them express and harness their creativity and find their artistic voice.
Claire Gagnon
 has been teaching for 5 years. She created Chez Claire Art School in 2018 and teaches adult painting and drawing classes at the Brush Art Gallery and Studios in her studio. Claire's approach to teaching is very gentle and inspiring for students. Teaching is personalized. Claire started painting in 1995 and is very passionate about creation and outdoor drawing and painting.
Tom Whiting
 is a studio artist at the Brush Art Gallery in Lowell, Massachusetts. He has training in Oil and Acrylic painting, drawing, and ceramics. His current concentration is in digital art in a representative style.
Lolita Demers has made functional, decorative, and sculptural pottery for 47 years. She has also created glass art using fusing, mosaics, lampworking, glass painting, glass inclusion in resin, etc.
Lolita taught art for 40 years, 21 years of which was in the Lowell Public System. 
Education Background: Art Education from Plymouth State College now Plymouth University, Plymouth, NH. Masters in Elementary Education from Cambridge College. Various other art classes were taken at various colleges to obtain 45 credits beyond her masters.
Certifications: Art education pre-k-12, Elementary Education K-8.
Paul Richardson is a fine art photographer with studio at the Brush Gallery, 256 Market St., Lowell. Richardson was born in Lowell, Massachusetts,  the hometown of Bette Davis, Jack Kerouac, and James McNeill Whistler.  He attended The University of Massachusetts in Amherst, studying Comparative Literature, and the University of Grenoble in France. He then went on to pursue photography at the Essex Photographic Workshop in Essex, Massachusetts.
Jean Winslow is an artist who is also an art therapist and clinician in private practice with over 40 years working with individuals and groups. She has been offering SoulMapping groups in her studio for the past nine years and has her own SoulMapping and journaling practice that she recommends to all those who attend SoulCollage/SoulMapping workshops.
Jessica lives with her family in New England.  There she makes art, writes, plays in her studio, teaches, walks in Nature and plots ways to re-wild her yard while feeding the birds. She has been felting for over 30 years and making art in many forms since she could barely walk.
Last updated: June 14, 2023