Free Speech & Underground Railroad
Free Speech
Old City Hall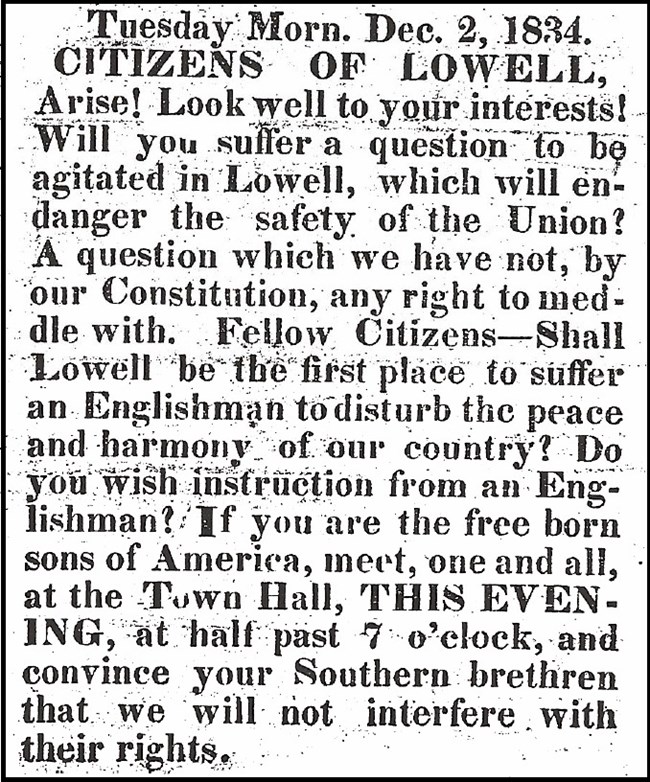 Built in 1830 as Lowell's Town Hall, the building became City Hall in 1836 and was later replaced by New City Hall in 1896. For decades, the second floor was a center of political and social activity. Famous abolitionists such as Henry David Thoreau, Ralph Waldo Emerson, William Lloyd Garrison, George Thompson, and Frederick Douglass are among the speakers who delivered talks there. Today, as in 1830, the first floor houses commercial businesses.

Some of the speeches at Old City Hall were interrupted by pro-slavery demonstrations outside on Merrimack Street. George Thompson, who drew crowds of up to 1,000, was a target of multiple demonstrations. During one protest, someone hurled a brick through a window, narrowly missing Thompson. He still finished his remarks. On the second night the crowd outside the hall was even larger and more rowdy, thereby preventing Thompson from speaking.

Pro-slavery activists in the city, supported by leaders like Kirk Boot and the newly formed conservative Whig party, distributed hand bills and held rallies. A large gathering of pro-slavery activists also took place at Lowell City Hall in August 1835. A similarly themed rally soon followed at Faneuil Hall in Boston. Pro-slavery forces wanted to maintain good relations with the South, the source of the raw material for cotton textiles. They wanted to pursue a course of non-interference with activities and policies in the slave states.
Underground Railroad
St. Anne's Church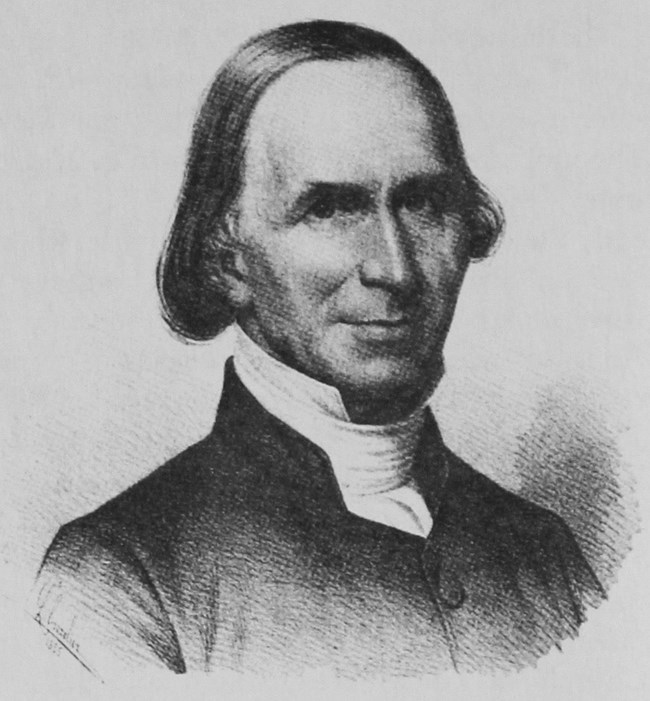 Planning for Saint Anne's Episcopal Church began in 1824. The building was completed in 1825 in what was still East Chelmsford. One year later, Lowell became a town. The construction process was authorized and guided by Kirk Boott (of Boott Mills) while in his role as a director of the Merrimack Corporation. Architecturally Saint Anne's is noted for its "rubble stone" and the presence of six Tiffany stained glass windows installed over the years. It is said that the church itself is modeled after Saint Michael's, the church in Derby, England where Kirk Boot and his wife were married. Incidentally, Boott's wife's name was Anne.

The other rubble stone structure on the site is the parsonage. This building served as a stop on the Underground Railroad. Saint Anne's first minister (and resident of this home) was the noted anti-slavery activist Reverend Theodore Edson. For a time, Edson was President of the Lowell Anti-Slavery Society.

This church was not unique for its anti-slavery activity. Nearby Andover's West Parish was home to an Anti-Slavery Society and Andover's Free Christian Church was formed by anti-slavery activists. In Lowell, the John Street Congregational Church was also known to be active in the anti-slavery movement.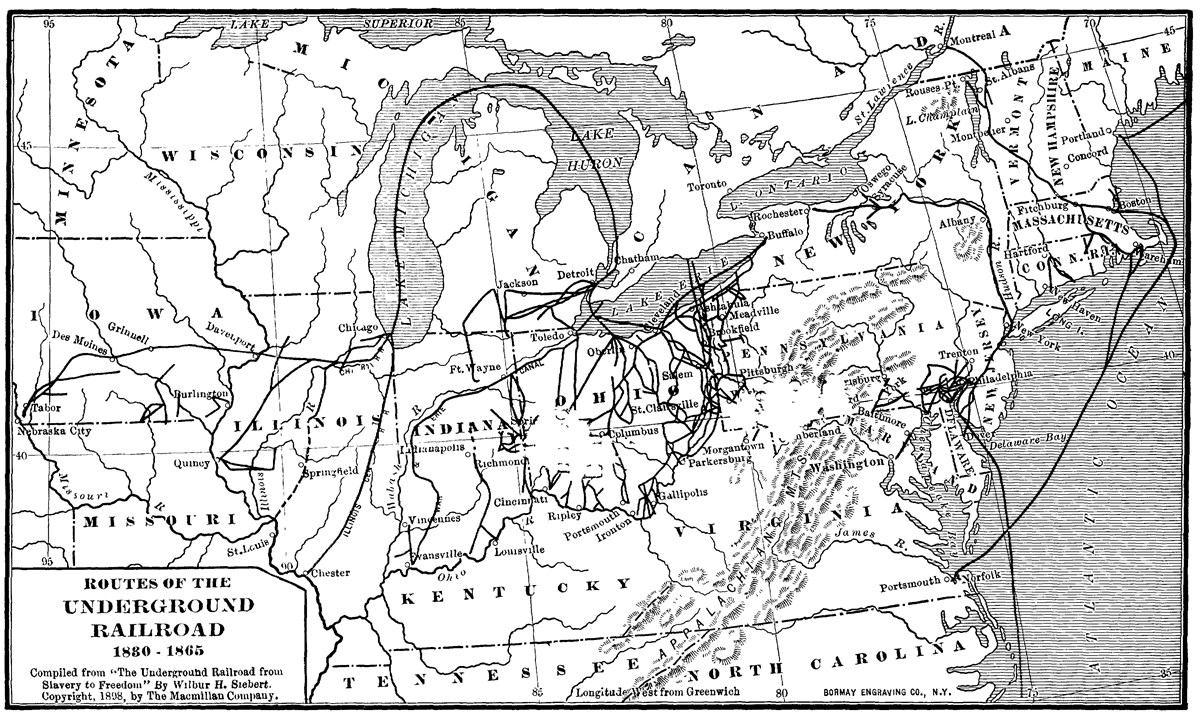 Last updated: September 24, 2020