One City, Many Cultures
One City, Many Cultures
40 French Street
A new exhibit at Lowell National Historical Park!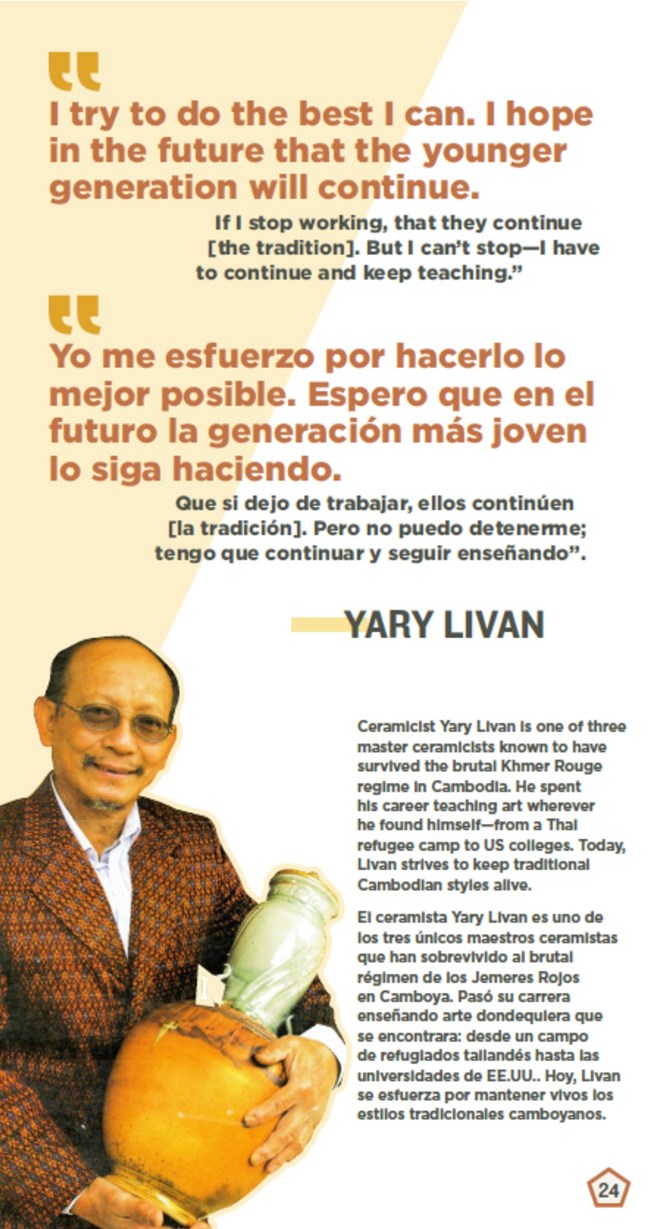 Grand Opening on September 23rd, 2023
In the event of rain, activities and performances will move inside!
Everyone is welcome to join us on opening day, so please save the date! The exhibit will be open through the afternoon following a ribbon-cutting ceremony. The nearby Boarding House Park and Boott Cotton Mills Museum will be filled with activities hosted by the National Park, the Tsongas Industrial History Center, and many local organizations! Following the opening ceremony, trolley rides and a special tour will be available throughout the day between Boarding House Park and our Visitor Center. ASL interpreters will be present throughout the day. No food will be served, please pack a picnic or visit one of the downtown businesses nearby.

11:00 a.m. - Opening Ceremony
12:00 p.m. noon - 4:00 p.m. - Activities and Performances in Boarding House Park and the Boott Cotton Mills Museum
2:00 p.m. - Special Views of Lowell Trolley Tour (45 minutes, FREE)

Performers:
12:15 p.m. - Greater Lowell Indian Cultural Association
1:00 p.m. - Angkor Dance Troupe
3:00 p.m. - McGonagle School of Irish Dance
3:30 p.m. - St. Michael's Catholic Choir

Participating Organizations:
African Community Center of Greater Lowell
Angkor Dance Troupe
Cambodian Mutual Assistance Association
Center for Lowell History
City of Lowell Open Door Initiative
Coalition for a Better Acre
Greater Lowell Indian Cultural Association
International Institute of New England
Islamic Society of Greater Lowell
Latinx Community Center for Empowerment
Lowell Alliance
Mosaic Lowell
Saab Center for Portuguese Studies

About One City, Many Cultures
Explore the stories and cultures of people in Lowell from the past and the present in the One City Many Cultures Exhibit at Lowell National Historical Park! Built with the help of over 100 contributing community members and a panel of 28 community leaders and contributors, the exhibit brings to life the stories of the many different communities that call Lowell home! Hear from their experiences and stories, we think you will find some sound astonishingly familiar!

Discover different forms of cultural expressions from different groups across Lowell! From food to music to dance, discover how different peoples have made Lowell their home while honoring their traditions. Listen in on conversations that you may hear around our kitchen tables with a special, interactive exhibit! Learn how communities come together, why they may clash with one another and how they overcome the struggles of settling in. Share your own thoughts and experiences in the Story Booth, where you can record stories that may appear in video displays across the gallery and become a part of our story!

Beginning September 24th, 2023
One City, Many Cultures Exhibit is open daily, 11:00 a.m. - 4:30 p.m.
Free parking is available at 350 Dutton Street, Lowell, MA in the Hamilton Canal Innovation District (HCID) Parking Garage. Please stop at the Lowell National Historical Park Visitor Center or Boott Cotton Mills Museum to have your ticket validated so you qualify for free parking. Expect around 0.5 miles of walking from the HCID Garage to the exhibit. For a fee, street parking and the Joseph Downes Garage are both located closer to the exhibit.
A Community Effort: Making One City, Many Cultures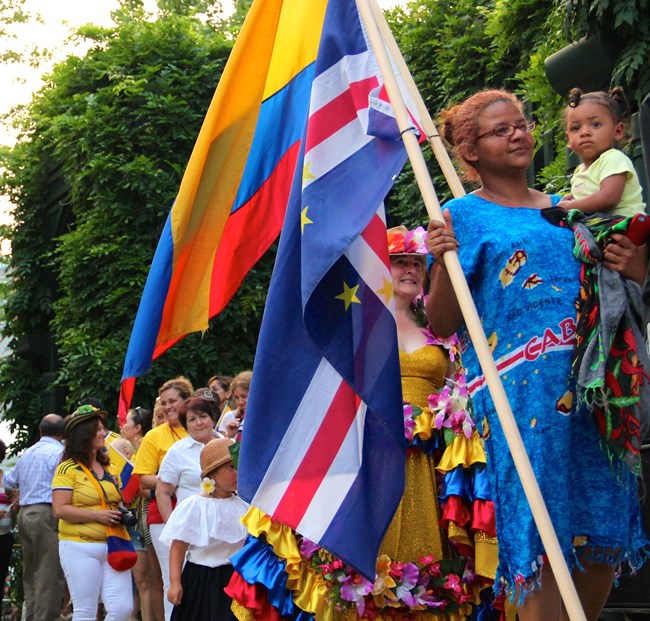 Lowell National Historical Park is working with our communities to co-create a new exhibition in the Patrick J. Mogan Cultural Center titled "One City, Many Cultures", which will replace the existing exhibit about immigrants.

This new exhibit will:
· Tell the stories of diverse cultures and cultural changes that have found their place(s) in Lowell and give it its distinctive urban composition.
· Provide a safe, accessible, and high-quality, visitor experience that is audience-centered and relevant to 21st-century visitors, including presently underserved audiences.
· Replaces the current exhibit on immigration installed in 1988
Cultural expression and diversity is a significant part of Lowell's social history. These concepts continue to be part of the social landscape of the city today. Teaching empathy through raised awareness of cultural diversity and commonality is a compelling need in the world today. Lowell is an ideal location for exploring cultural expression and advocating empathy because it is historically and presently a gateway city for immigrants and refugees whose demographics continue to change. The goal of this project is for visitors to see themselves and better understand others through an interactive, self-directed experience at the park.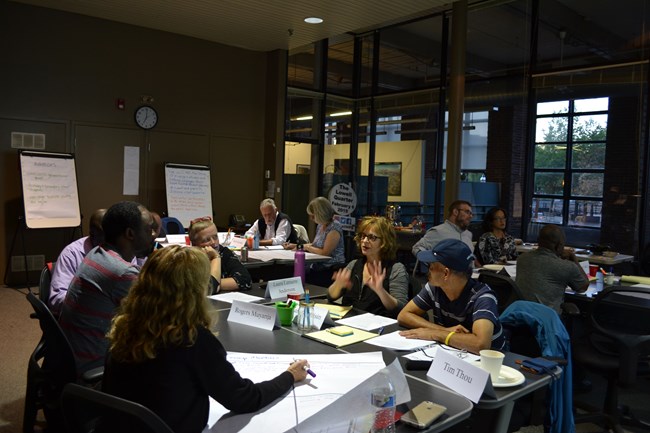 A Community-Engaged Process
The Park recognizes that the stories we will be presenting are the stories of the people of Lowell and, in order to have accurate representation, those persons are essential in helping us identify the themes, stories, and presentation of the exhibit. Through inclusive roundtable discussion, people from various walks of life are collaborating with the park to plan and guide this project. Roundtable discussants share perspectives on the themes of the exhibit. During the pre-design stage, those discussions have informed the selection of stories for the exhibit. As the process moves forward, roundtable discussion will also inform planning and design. Participants also serve as ambassadors throughout the city and connect this project with people, their stories, and objects that may convey the themes of the project. The roundtable includes persons with a range of experiences and backgrounds, including scholars of immigration history, civic, and community leaders, and others. The roundtable discussion process enables the Park to direct this exhibit as a community-engaged project.
Thematic Concepts
Exhibition themes and concepts have been synthesized from community roundtable meetings as well as staff feedback, and speak to specific visitor questions about cultural diversity.
1. Mobility and Transition - What are key factors that compel or encourage persons to relocate from their family or place of birth? What are the experiences and perspectives that newly arrived persons engage upon their arrival in new and perhaps very different cities such as Lowell? What struggles did people face when arriving and adjusting to life in a new place? How are these experiences echoed/paralleled throughout history?
2. Building Community - What brings a community together? How do people find a sense of belonging and familiarity? How has the definition of community changed over time?How do issues that communities face (inter- and intra-) impact individuals, the community and city?
3. Cultural Diversities and Commonalities - What are the social qualities of a multicultural city such as Lowell? How have people come together - through time and across great distances - to interact, share experiences, and redefine concepts of 'us' and of belonging? How do the specific, universal, and cross-cultural experiences define the Lowell cultural landscape? How are cultural traditions and practices maintained, transformed or abandoned over time?
Project Timeline
Pre-design Stage Fall 2018-Fall 2019
Roundtable discussions identified exhibition themes and messaging.
Planning and Design Stage Fall 2019-Summer 2021
Roundtable participants and park staff are working with an outside contractor Design Minds to develop and design the specific exhibition.
Fabrication Stage Fall 2021-Fall 2023
A contract will be let to fabricate and install the exhibition.
Exhibit Opening September 23, 2023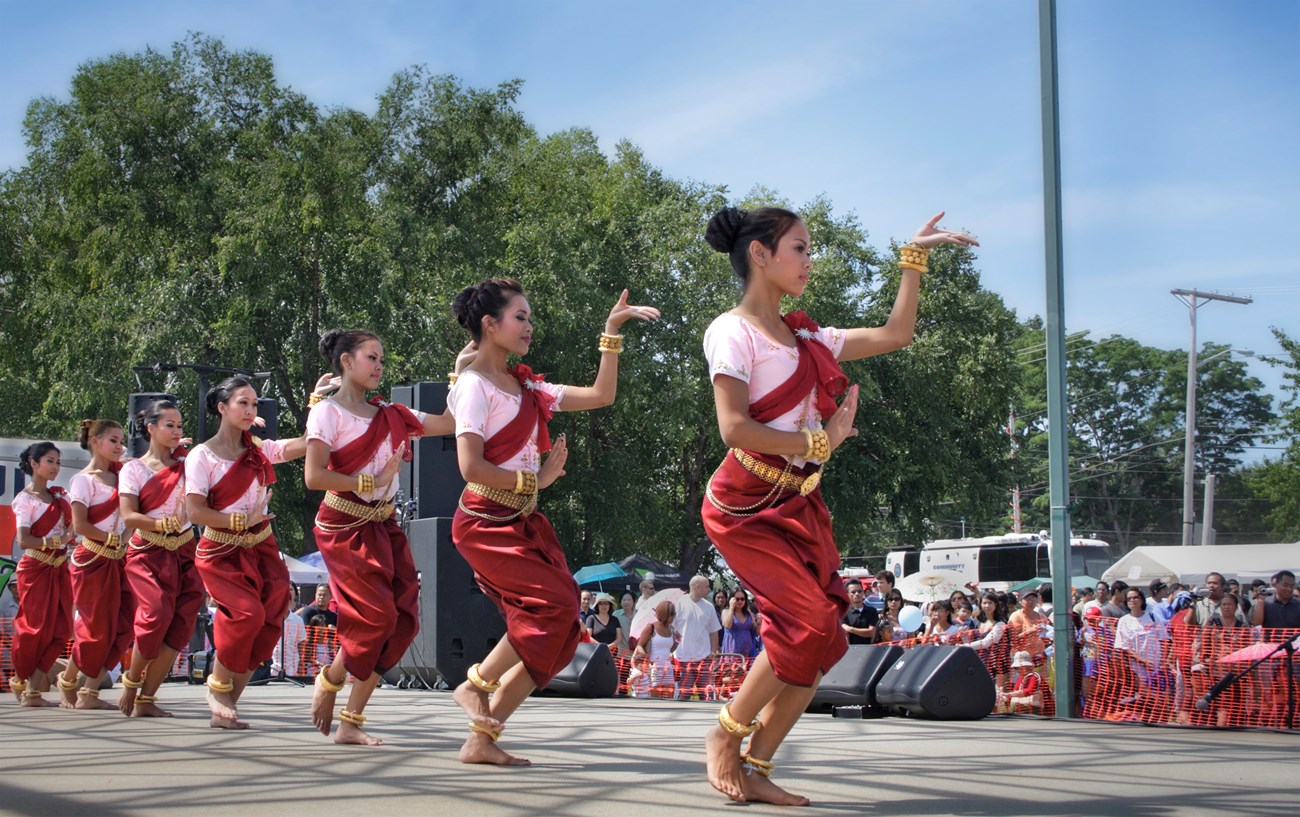 Last updated: September 20, 2023