2022 Holiday Celebrations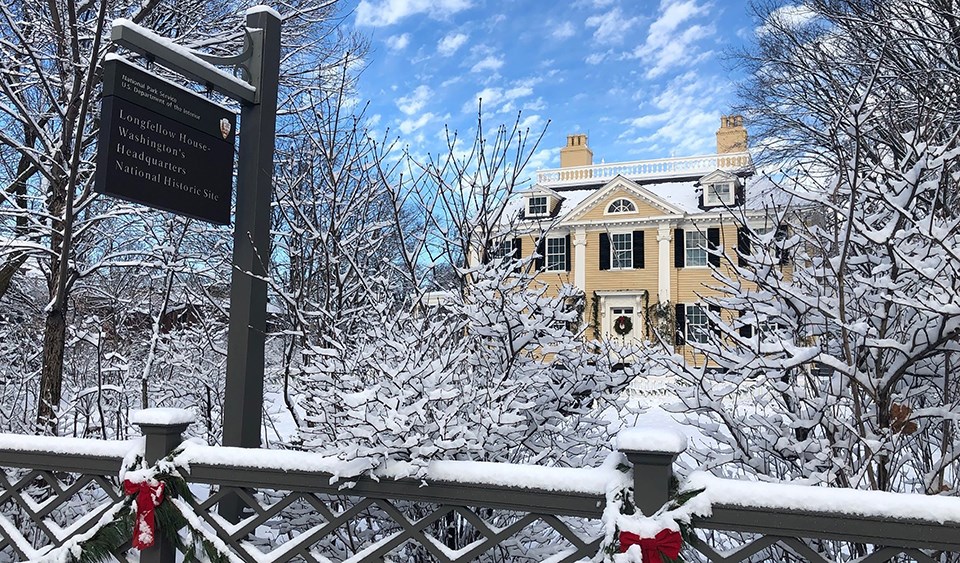 The return of these annual holidays is the signal for bringing friends together, and uniting around the family fireside. -Henry Wadsworth Longfellow, 1828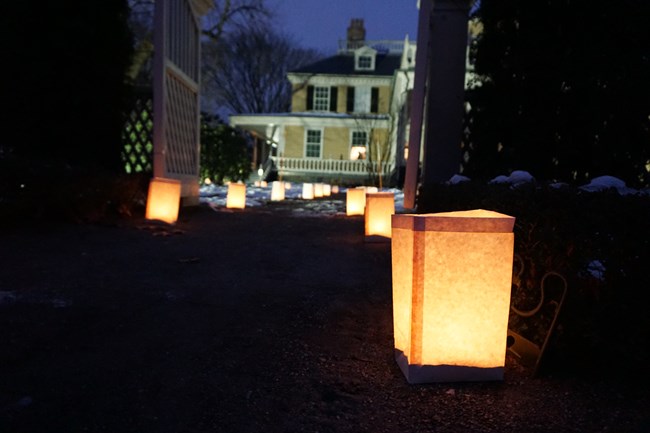 2022 Holiday Open House
Friday, December 16 | 4:00 PM-8:00 PM
Enjoy a luminaria display on the grounds and stroll the halls of the Longfellow House, decorated in period style and featuring special seasonal objects from the site's museum collection. Plus, enjoy live music by Victorian Carolers, pick up "take-and-make" crafts and treats for the whole family, and stop by the holiday photo station. Free; no reservations required. Event concludes at 8:00 PM; last entrance to the house at 7:30 PM.
Join us in reflecting on the power of special places and traditions to bring us together. The past several years have seen shifts in the way we gather, communicate, and spend time with one another. This holiday season, we'll look to the house's history to reflect on ways of celebrating being together, past and present. A fun and festive evening for all ages!

Face masks are encouraged but not required. Masks will be available on site.

Thank you to the Friends of the Longfellow House-Washington's Headquarters for supporting this annual event!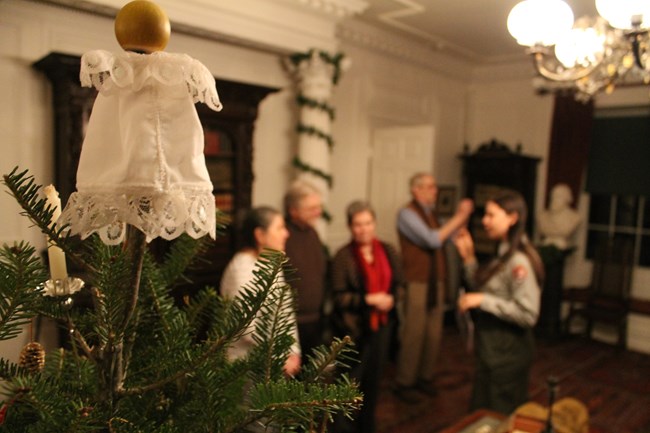 Holiday Tours on Saturday, December 17
ALL TIMES SOLD OUT
11:00 AM, 11:30 AM, 12:00 PM, 12:30 PM, 1:00 PM, 1:30 PM
Updated 12/12/22
Reserve your spot on a free, 30-minute guided tour of the Longfellow House first floor, decked out for the holidays! Space is limited and reservations are required. Email us to be added to the waitlist with your name, number of people in your party (limit 6 per reservation), preferred tour time, and any accessibility needs.
Holiday Baking Extravaganza

Watch staff tackle making festive historic foods, and get the recipes to try it yourself!

Christmas Bells

Set to music early on, the poem "Christmas Bells" became part of the Christmas carol canon.

Hands on History: Holidays!

Join our rangers as they try out crafts the Longfellow children would have made for the holidays
Last updated: March 31, 2023