At Home Activities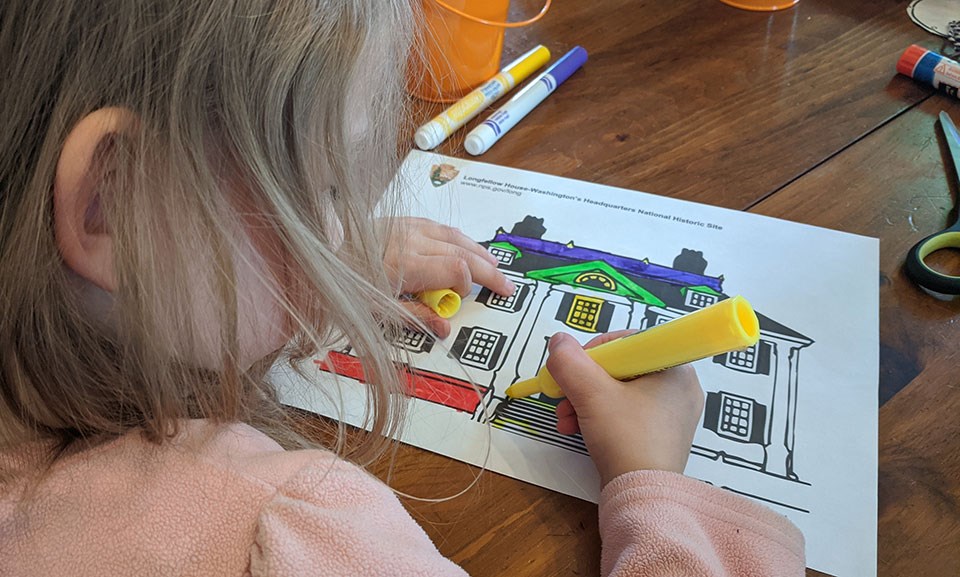 We're debuting lots of new at-home activities for kids and families to explore history together! Participants can download activities, earn badges, and get a virtual passport stamp.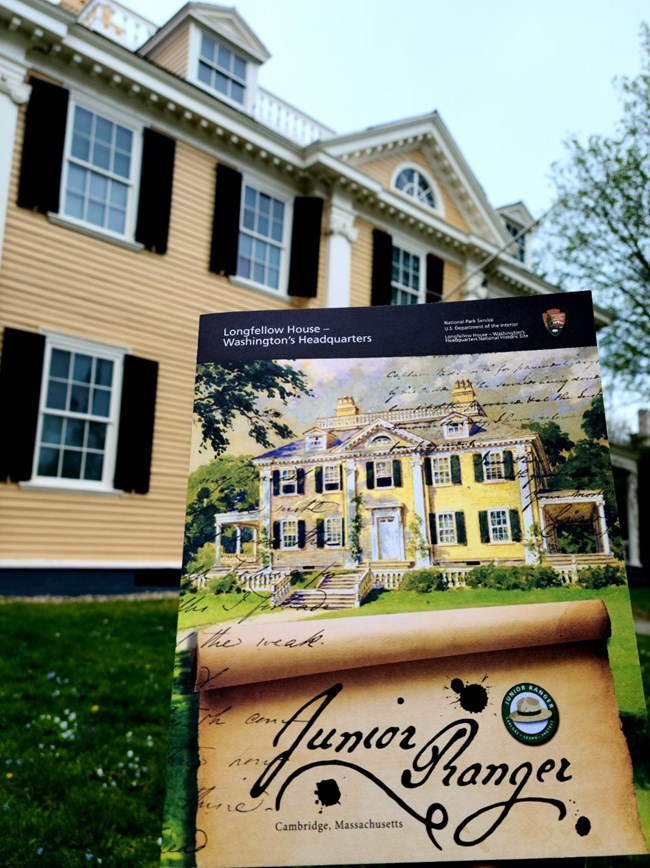 Junior Ranger Program
Visit our Junior Ranger program page to download the Longfellow House and Road to Revolution Junior Ranger booklets! Use our website to complete as many activities as you can. Once you've filled out your book, send us an email so we can mail you a badge!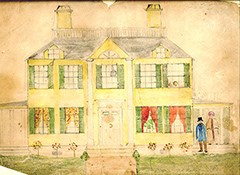 Video Series: Hands-On History
Join Ranger Anna and friends Thursday mornings in July and August for a fun activity geared toward the young and young at heart. The activities range from arts and crafts, to story time to exploring your own backyard, and everything in between.
Longfellow wrote "Music is the universal language of mankind." This week, make some music by creating your very own hand-held drum!

Duration:

5 minutes, 21 seconds
Make your own journal, then record your thoughts and observations about the world around you and maybe future historians will read your account to understand what life was like in 2020!

Duration:

6 minutes, 18 seconds
For this special holiday edition of Hands on History, join Ranger Anna as she makes Christmas bell ornaments. Inspired, by Longfellow's poem of the same name, these bells are easy to make! "I heard the bells on Christmas Day Their old, familiar carols play, And wild and sweet The words repeat Of peace on earth, good-will to men!"

Duration:

2 minutes, 43 seconds
For this week's special installment of Hands-on history, join Ranger Meaghan as she teaches you how to make Christmas Stockings for yourself and those you love! (This one is for her cat.)

Duration:

3 minutes, 37 seconds
For this week's special installment of Hands-on History, join Ranger Anna as she teaches you how to make popsicle trees to decorate with -- or give as a gift!

Duration:

3 minutes, 12 seconds
Last updated: April 23, 2021