Parlor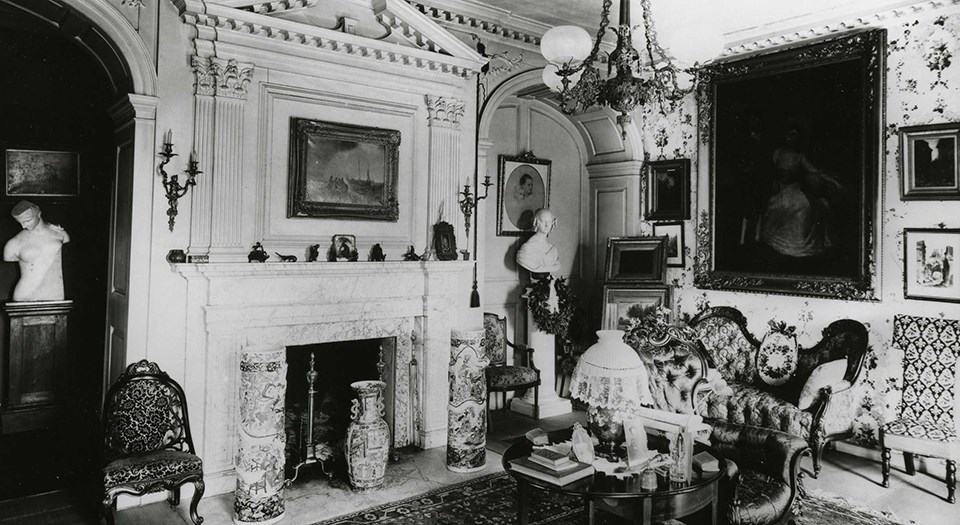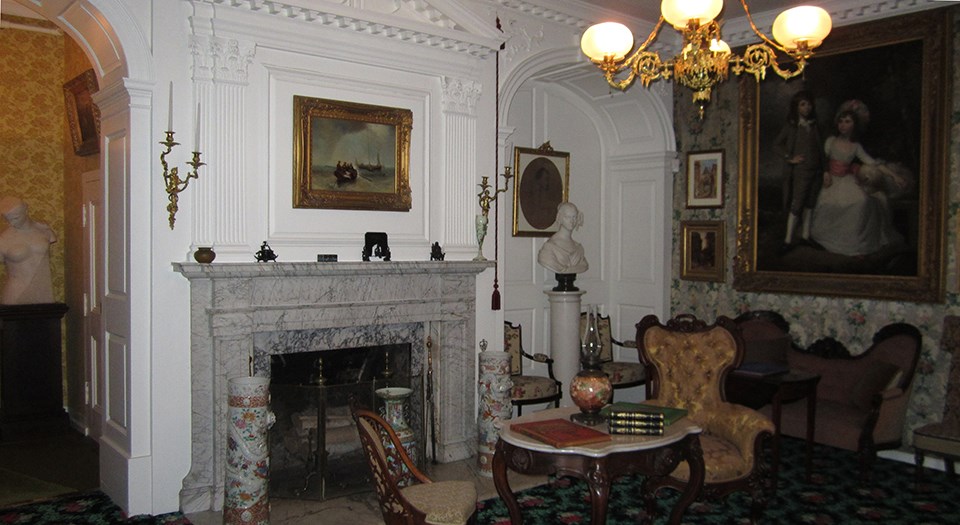 Left image
Parlor by Baldwin Coolidge, 1914.
Credit: Buildings and Grounds Photograph Collection (3008-2-3-10a)
Right image
Parlor, 2014.
Credit: NPS Staff
Washington's Reception Room
In 1843, former aide-de-camp John Trumbull identified this room as having been "the reception Room" for General Washington. Social obligations were an important part of being an eighteenth century gentleman and military leader, including visits from other political and military officials, prominent citizens, and their families. These considerations were likely of primary importance in Washington's choice of the house as his headquarters.
Martha Washington joined her husband here in the winter of 1775-1776 and likely took on the important role as hostess and social emissary for her husband. Martha Washington played an important role in her husband's career in ways that historians have only recently begun to appreciate.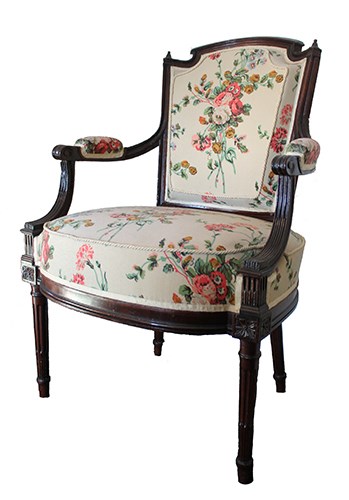 Craigie's Showpiece
In the 1790s the Craigies spared little expense in decorating this space as a showcase room to entertain guests such as the French statesman Talleyrand and a future French king, Prince Louis Philippe.
The Craigie parlor was wallpapered in a hand-drawn and painted floral pattern with a bright green background, a section of which is preserved behind the large mirror on the south wall.
To furnish his newly expanded home, in 1793 Andrew Craigie purchased a set of twelve armchairs and two settees, attributed to cabinetmaker Adam Hains of Philadelphia. Craigie had this set upholstered in green and white silk damask. Six of these armchairs remain in the parlor, purchased by Henry Longfellow from Elizabeth Craigie's estate in 1841 and reupholstered in 1843.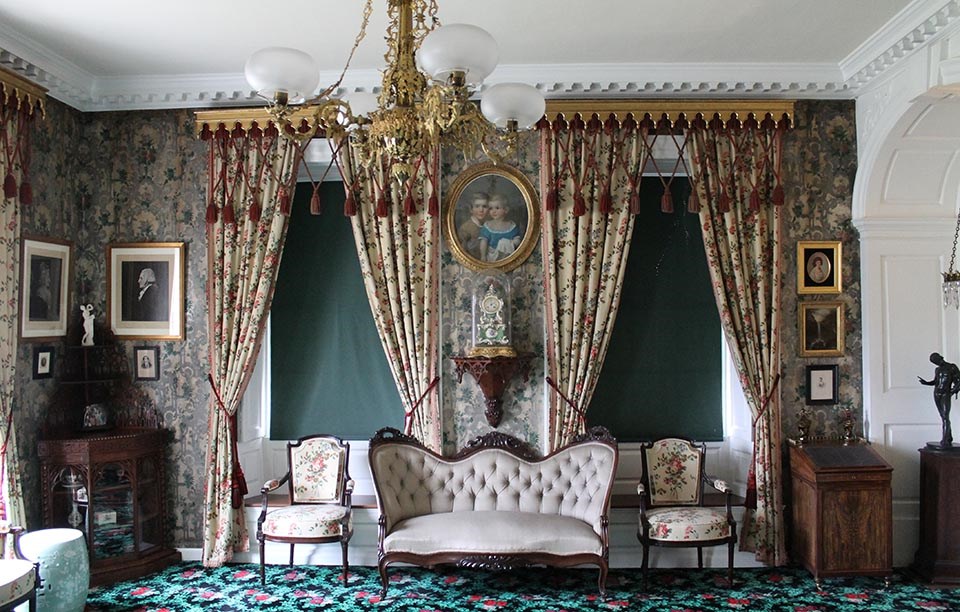 Mrs. Longfellow's Parlor
Following her marriage in 1843, Fanny Longfellow used the room across the hall as her parlor. In 1846 that room was transformed into the Longfellow study and this room was reestablished as the formal parlor. In a December 1843 letter to her brother, she described her changes and the domestic scene:
So, for our salon beneath, which has been crée entirely since my entrance into the mansion. Behold then its modern aspect but most comfortable withal; curtains of drab ground gay with flowers, a flowery paper likewise; between the front windows a mirror in which are reflected, from the paneled wall opposite, our Christmas garlands... Between the two windows... upon a Gothic stand of dark wood, merrily ticks my pretty French clock, which, it seems to me, told the time more wearily when it spoke from my bedroom at home.... In one corner is a pretty Chiffonier like Aunt Sams, not unadorned with knickknacks, and over the piano, reaching to the ceiling, stand Sir Wm Pepperell's two fair children.... Fancy Henry playing a nocturne while I lounge by the fire in a comfortable fauteuil and you have our after dinner look to the life.
The parlor retains most of the decor and objects described by Fanny Longfellow. The flowery paper dates to the 1840s, though the curtains and carpet "gay with flowers" are reproductions of the original. The large French mirror was intended to be such a permanent fixture of this room that the area behind it was not papered with the new floral wallpaper - underneath is the Craigies' Chinese-style wallpaper from the eighteenth century. The French clock sits on its Gothic bracket near the rosewood and satinwood inlaid desk, also brought from Fanny Longfellow's Beacon Street home.
The portrait of Sir William Pepperell's children dominates the east wall. The portrait, now attributed to Mather Brown, was painted in about 1785. Henry Longfellow's brother purchased it for him for 50 cents in 1841, thinking it was by John Singleton Copley. By 1842, Longfellow had spent $140 on its restoration and framing. The identity of the artist seems to have been a matter of some interest to the family and their friends. In August 1843, the painter Thomas Cole suggested it was by Sir Joshua Reynolds, which Fanny Longfellow said she "much prefer[red] to believe it."
Last updated: February 2, 2022