Fanny Longfellow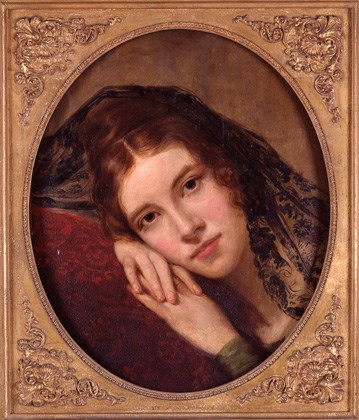 Early Life
Frances "Fanny" Elizabeth Appleton was born in Boston, Massachusetts, on 6 October 1817, the fourth child of Nathan Appleton (1779-1861) and Maria Theresa Gold Appleton (1786-1833). Her father was a prosperous merchant, manufacturer, and congressman who was among the founders of the city of Lowell, Massachusetts, and was a leader in the Industrial Revolution. Appleton had a privileged childhood, growing up in her parents' elegant townhouse at 39 Beacon Street in the midst of fashionable Boston society. She had a close relationship with her older siblings – Tom (b. 1812), Mary (b. 1813), and Charles (b. 1815) – reflected in their lifelong correspondence when apart.
As a child, Appleton was educated at several schools, most notably those of Elizabeth Palmer Peabody and George Barrell Emerson in Boston. In addition to grammar, geography, and arithmetic, she studied history, French, and Latin. She studied drawing with Francis Graeter and N. Vautin and took dancing lessons at Papanti's Hall. As a young woman, her wide reading included Shakespeare, Shelley, Coleridge, Fenelon, Goethe, and Mary Wollestonecraft.
Appleton experienced a series of losses as a young woman, beginning with the death of her seven-month-old brother George William Appleton in 1827. Consumption, or tuberculosis, took a heavy toll on her family: Fanny's mother Maria Theresa Appleton died in 1833, followed by her older brother Charles Sedgewick Appleton in 1835, and her cousin William Sullivan Appleton in 1836.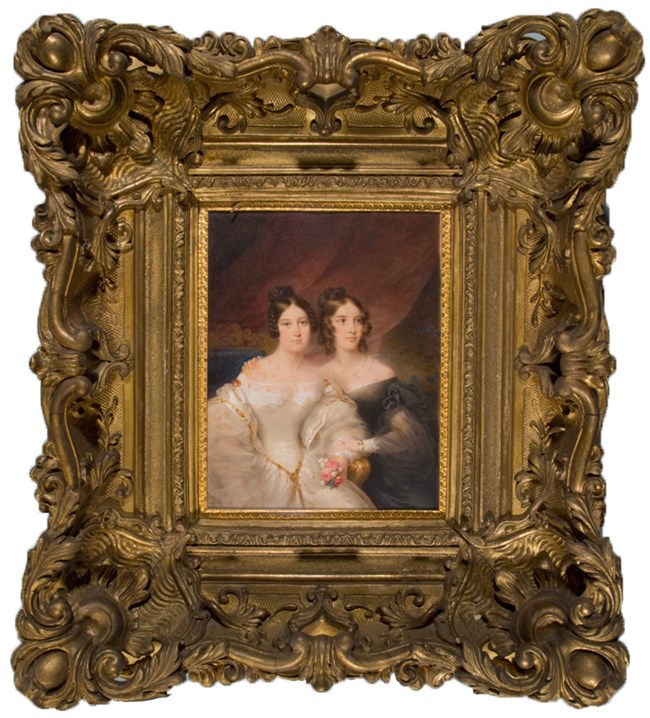 Grand Tour
After the death of his son Charles, Nathan Appleton took his family on a "Grand Tour" of Europe which lasted over a year and a half. The travelling party was made up of Nathan Appleton's children – Thomas (23), Mary (22), and Fanny (19) – and two of their cousins, William Sullivan Appleton (20) and Isaac Appleton Jewett (26). They spent several months in Paris and then traveled to Italy, Switzerland, Germany, Holland, and Britain. Appleton documented her European experiences in six manuscript journals, describing museum visits, Parisian opera, and presentations to royalty.
In Florence in the spring of 1836, she posed for a marble bust by Lorenzo Bartolini, while he entertained her with anecdotes of other sitters and philosophy of art. Mary and Fanny Appleton had their portrait painted by Jean Baptiste Isabey in a watercolor miniature, which they visited on exhibit at the Louvre, where it had "a conspicuous place at the entrance."
"A Woman of Genius"
While in Switzerland, the Appletons met a young Harvard professor and author, Henry Wadsworth Longfellow. He traveled with the Appleton party from Thun to Schaffhausen. Longfellow, Mary, and Fanny Appleton passed the time taking walks, discussing literature, and studying German. By early 1837, Longfellow's attention to Appleton was obvious. Her aunt wrote her from Boston, "I am sure his company must have been missed when he left you in Switzerland He is my beau Ideal For a husband!" On the Appletons' return from Europe, Longfellow continued courting her with poetry, writing and sending her "Flowers" along with a bouquet in October 1837. Longfellow's efforts had little success; as he wrote to a friend, "she lends no favorable ear to my passion and for my love gives me only friendship. Good friends are we – but she says she loves me not."
1839 marked a year of transitions for the Appleton family. Nathan Appleton remarried in January; Harriot Sumner Appleton was only fifteen years older than her new stepdaughter Fanny. Fanny and Mary Appleton spent the summer living independently in Stockbridge near property their father had purchased for them. In July, Henry Longfellow published Hyperion: A Romance. In December, Mary Appleton married Scotsman Robert James Mackintosh, leaving Fanny feeling abandoned at home with her father and stepmother, now anticipating the birth of their first child.
Hyperion, meant as a grand romantic gesture, somewhat backfired for Longfellow when Appleton received it as a public humiliation. The novel featured Longfellow and Appleton thinly disguised as the main characters, Paul Fleming and Mary Ashburton. Appleton recognized herself in the book, and reported to a friend:
The heroine is wooed (like some persons I know have been) by the reading of German ballads in her unwilling ears & the result is equally natural in both cases! The adventures have not the same zest of novelty to us as to other people – as we have had the misfortune to have been behind the scenes - & seen the decorations without the advantages of foot-lights.
She assessed the book overall as "desultory, objectless, a thing of shreds and patches like the Author's mind." After her rejection, Henry Longfellow attempted to put his passion behind him, telling a friend, "We now move wholly in separate orbs, and hardly see each others faces once a year.… For though I feel deeply what it is not to have gained the love of such a woman, -- I have long ceased to think of it." This state of affairs persisted for several years, each moving in largely separate social circles, and each traveling to England for extended periods.
Their reconciliation in 1843 was sudden and mysterious. They met at a party at the Nortons' on April 13th and "began once more to draw near unto each other," and by May 10th, Appleton sent a note, telling Longfellow "I cannot write— oh come & let me tell thee how wholly I am thine." Longfellow walked to Appleton's Beacon Street home, where they became engaged. Understandably, this reversal surprised their family, friends, and Boston society. "This news will astonish you doubtless," Fanny told an aunt, "but it is nevertheless true – to me a true dream… My heart has always been made of tenderer stuff than anybody believed." The couple was married on 13 July 1843 in the front parlor of the Appleton home at 39 Beacon Street. Fanny wore a white muslin dress, with a veil and orange blossoms in her hair.
As a wedding present for his daughter and new son-in-law, Nathan Appleton purchased the Craigie House at 105 Brattle Street in Cambridge. Henry Longfellow had rented rooms there from Elizabeth Craigie while a professor of modern languages at Harvard. The home, well-known even then as George Washington's headquarters during the early days of the American Revolution, would be their residence for the rest of their lives.
Family Life
The Longfellows' relationship was rooted in intellectual pursuits. Fanny Longfellow acted as her husband's scribe while he struggled with his eyesight. She often read aloud for the family, ranging from current literature to religious works to classics. Longfellow claimed to have inspired imagery in several of her husband's poems, notably "The Arsenal at Springfield" (1844) and "The Old Clock on the Stairs" (1845). Writing to her mother-in-law, she noted," I am a pretty active spur upon his Pegasus." She was also the muse for his only love poem, "The Evening Star" (1845).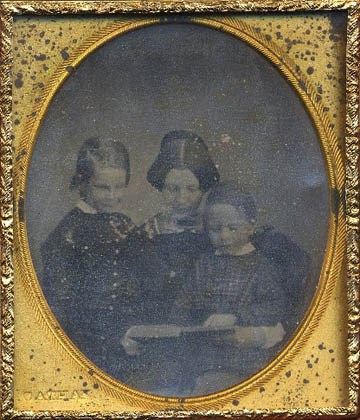 The couple had six children: Charles Appleton (1844-1893), Ernest Wadsworth (1845-1921), Fanny (1847-1848), Alice Mary (1850-1928), Edith (1853-1915), and Anne Allegra (1855-1934). The birth of Fanny in 1847 was an historic one, since it reportedly marked the first time in the western hemisphere that ether was used to ease the pain of childbirth. Motherhood became the defining role of Longfellow's adult life. Her personal journal was replaced by the "Chronicles of the Children of Castle Craigie," in which she recorded anecdotes and milestones of her young children. Fanny Longfellow was her children's first teacher, teaching geography, reading, and religious lessons. In 1856 she wryly noted, "I feel really growing to be a venerable Banyan tree with all these young shoots spring up round me & they seem to root me more & more to one spot."

Longfellow carried on an extensive correspondence, which reflects her active interests in literature, art, travel, and national and international politics. She served as the primary family correspondent during her married life, exchanging letters full of family and Boston news with her mother- and sister-in-law in Portland, Maine and her sister in England and the West Indies.
Death and Legacy
On the afternoon of 9 July 1861, Longfellow suffered severe burns due to an accidental fire. Her husband attempted to extinguish the flames, but she died of her injuries the next morning. He sustained serious burns, and was unable to attend her funeral on 13 July 1861 – their eighteenth wedding anniversary. She was laid to rest in Mount Auburn Cemetery in Cambridge. A month after his wife's death, Henry Longfellow wrote that "she never came into a room where I was without my heart beating quicker, nor went out without my feeling that something of the light went with her." Her death affected his work; for several years his focus turned to a translation of Dante's The Divine Comedy rather than composing original poetry. An unpublished sonnet, "The Cross of Snow," written eighteen years after his wife's death speaks to the void she left behind: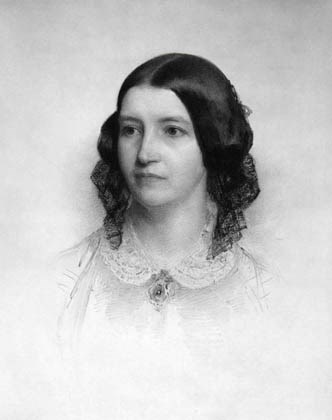 In the long, sleepless watches of the night,
A gentle face -- the face of one long dead –
Looks at me from the wall, where round its head
The night lamp casts a halo of pale light.
Here in this room she died; and soul more white
Never through martyrdom of fire was led
To its repose; nor can in books be read
The legend of a life more benedight.
There is a mountain in the distant West
That, sun-defying, in its deep ravines
Displays a cross of snow upon its side.
Such is the cross I wear upon my breast
These eighteen years, through all the changing scenes
And seasons, changeless since the day she died.
Last updated: March 24, 2023