Architecture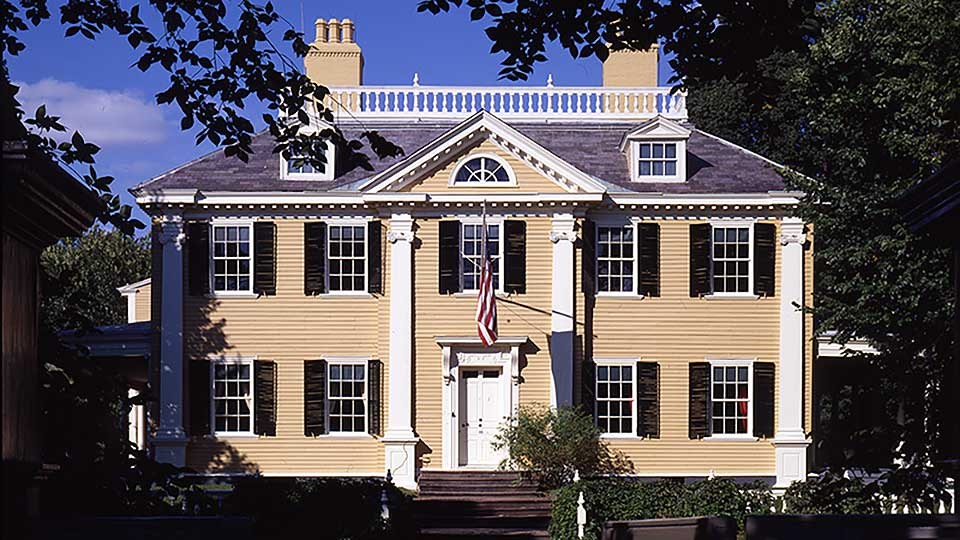 "He who undertaketh a great house undertaketh a great care!" Henry Wadsworth Longfellow, 1844
To the occupants of this house, it was more than the sum of its parts – banisters, pilasters and verandas. It was a place that gave structure to their daily lives and was an artistic expression of their values. The Vassall-Craigie-Longfellow House is a time-capsule, containing within its architecture the changing taste of American homes throughout the centuries.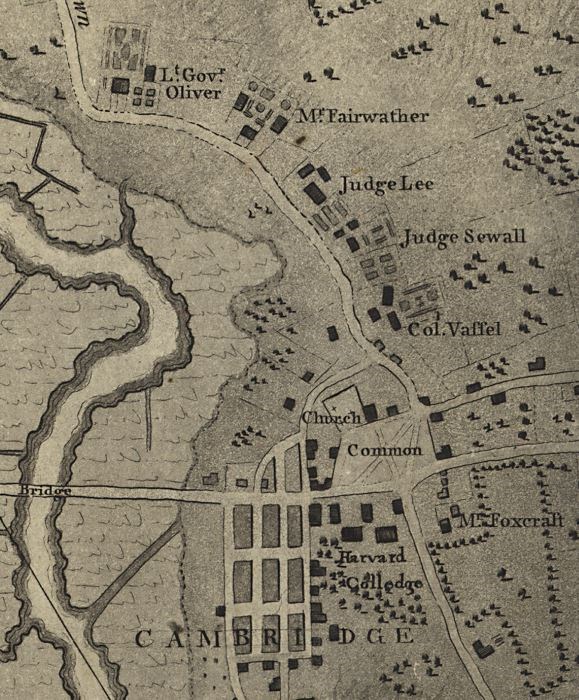 The original house was built in 1759 for wealthy landowner John Vassall. He had his grand home designed in the modern style, Georgian, popular in England among the upper class. This structure consisted of four identical rooms on each floor, with a central staircase and hallway bisecting them. Its main exterior features included symmetrical windows, classically-inspired pilasters, and a pediment crowning the large entryway. The mansion sat on top of a raised terrace and commanded a view down to the Charles River. The house served as a conspicuous statement of Vassall's wealth and position in colonial society. After the Vassall family fled Boston in anticipation of conflict, the vacant house was used by the Continental Army and was the first headquarters for General George Washington from July 1775 to April 1776.
During the Federal period following the Revolution, Andrew Craigie expanded on the already grand structure. He had a large ell addition placed on the back of the house, as well as two symmetrical verandas on either side. These elements contained a blend of the old and the new. While still trying to complement the Georgian details, Craigie updated the house according the tastes of the Federal style – a style for a new century and a new country. The current footprint and appearance of the house largely dates to this period.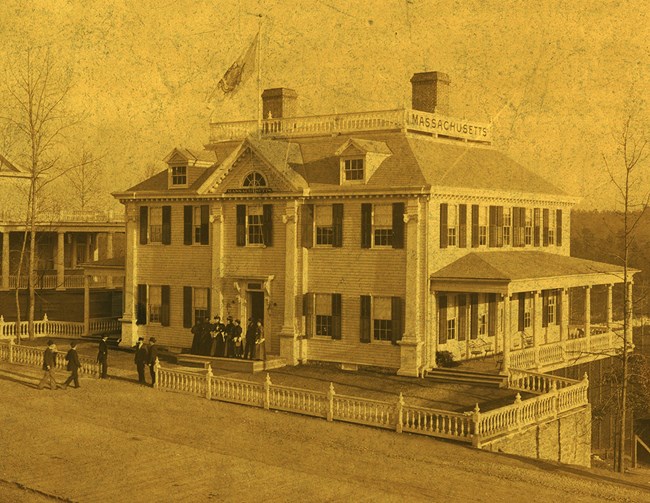 The home was purchased for the Longfellows in 1843 as a wedding gift from the poet's father-in-law. The couple was interested in the house because of its historic associations, even though Longfellow considered its style "decidedly conservative." His new wife, Fanny, put it best when she explained:
"We are full of plans and projects with no desire, however, to change a feature of the old countenance which Washington has rendered sacred."
The poet and his family saw to the upkeep of the home. During the Longfellow family's ownership of the house, from 1843-1872, little changed externally on the house: a billiard room at the back was built and later changed, and a second floor balcony was added.
In the late 19th century, the house became an icon of the Colonial Revival movement and was widely depicted in popular images and imitated in residential architecture across the country. One of the earliest replicas was created for the 1895 Cotton States and International Expositions In Atlanta, Georgia. Even today, the house endures as a symbol of American style and as an important site of American history.
Last updated: February 20, 2020