LMDI Region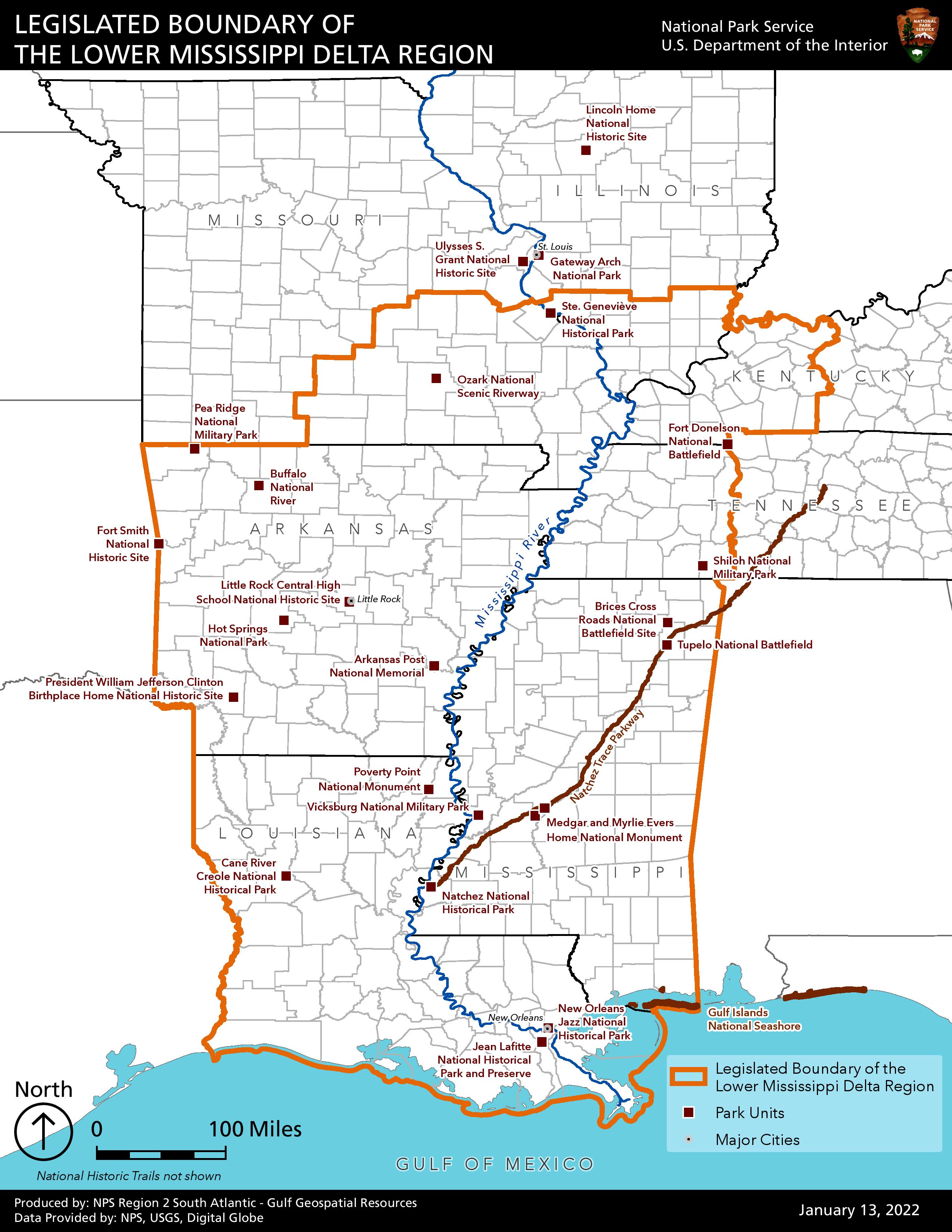 In its 25th year of operation, the program is looking to reflect on its past to identify the way forward for the future. To achieve this, the Cultural Resource Program at the Southeast Regional Office and the Lower Mississippi Delta Initiative Advisory Board have partnered with the Eppley Institute to complete an administrative history and engage stakeholders to document the past and present of the initiative.
This project will provide baseline documentation of the program, an evaluation of the best use of funding, and options for the advisory committee to select as the path moving forward.
Administrative History
The administrative history examines past funding, grant partners, and legislative purpose and will be supported by interviews with select stakeholders to understand stakeholder perceptions of outreach, effectiveness, and connection to the Lower Mississippi Delta Initiative enabling legislation.
View the Published Report
Last updated: February 4, 2022