Alaska Native Heritage at Noatak National Preserve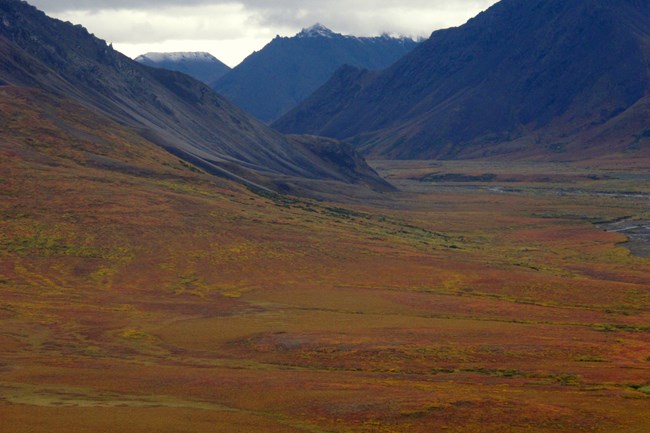 Noatak National Preserve is located above the Arctic Circle on the traditional homelands of the Inupiaq people. The Napaaqtugmiut, QikiqtagruNmiut and KuvuNmiut have long utilized the Preserve.

In Northwest Alaska, subsistence is more than a tradition – it's a way of life. Stores are often under stocked, and the food they do sell is expensive. The food provided by the river and tundra preserves a cultural tradition that dates back thousands of years, and allows the first people of the Noatak River to continue to thrive there.
Subsistence (Subsistence - Noatak National Preserve (U.S. National Park Service) (nps.gov) defines the seasons as much as the weather - the summer salmon season gives way to the fall caribou season, and people organize their lives accordingly. Many families leave their homes in the nearby villages and spend their summers at subsistence camps in the preserve, taking advantage of the long hours of sunlight to set nets for salmon and char and pick wild greens and berries on the tundra.
Learn about Della Keats (Della Keats (U.S. National Park Service) (nps.gov) who was born in 1907 in Usualak, a settlement on the Noatak River, where her family participated in the Iñupiaq subsistence lifestyle.
The Alaska National Interest Lands Conservation Act, the legislation that established Noatak National Preserve and many other Alaskan national parks, specifically protects subsistence harvest by local residents. Noatak National Preserve does more than protect the land Inupiat people have lived on for generations; it also protects their traditional way of life for future generations.
Visit the preserve website: Noatak National Preserve (U.S. National Park Service) (nps.gov)
Last updated: November 2, 2021