Alaska Native Heritage at Kenai Fjord National Park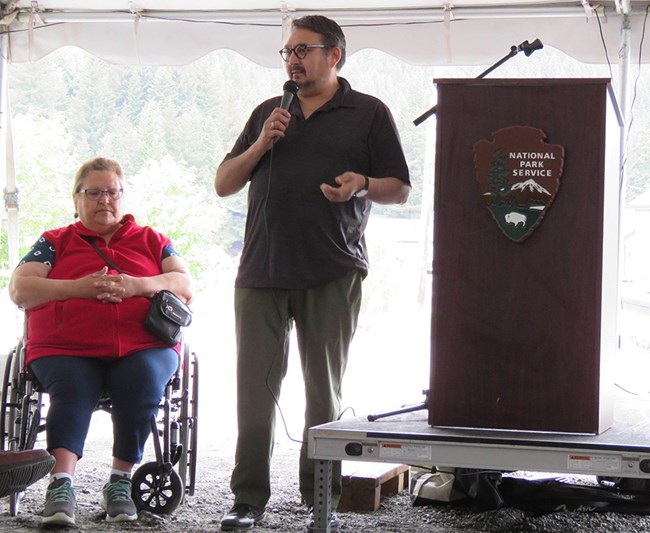 People have traveled through and lived in the area surrounding Kenai Fjords National Park for thousands of years. The Alutiiq (Sugpiaq) Native people survived here for centuries by following the natural rhythms of Kenai Fjords. They were tuned in to the rich resources including marine mammals, fish, birds, fur bearing animals; adapting and surviving for centuries in a dynamic glacial environment, a place they called home.

The Port Graham Corporation was formed under the Alaska Native Settlement Act of 1971 to represent the Sugpiag people inhabiting the Kenai Fjords. Some of the land along the coastline of the park is owned by the Port Graham Corporation.

The experiences of the people who have used, and continue to use, these lands illustrate the courage and resiliency of the human spirit.

Meet and learn more about the Sugpiaq people at Arctic Studies (si.edu).

Visit the park website at: Kenai Fjords National Park (U.S. National Park Service) (nps.gov).
Last updated: November 2, 2021