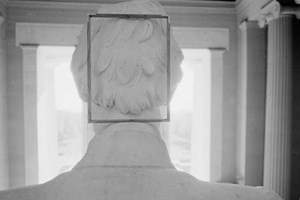 Is Robert E. Lee's profile carved into the back of Lincoln's head?
No, the only intentional shapes to be found are the waves and tufts of Lincoln's hair. To see anything else requires some imagination.
This photo from a 1995 historic buildings survey shows the truth: it's just hair. The rectangular frame was used during the survey to capture the scale of certain features of the statue.