Outdoor Activities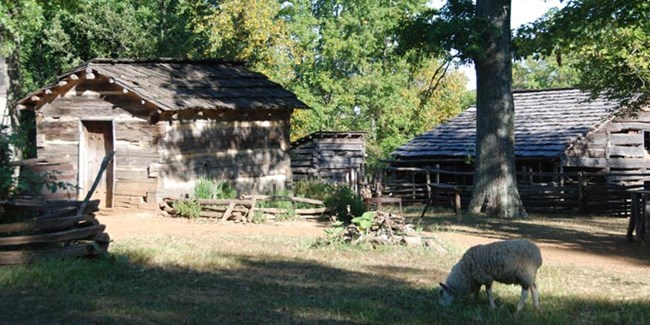 Hiking
Get your hiking shoes on and hit the trails! Here you have the opportunity to walk on the same ground that Abraham Lincoln did when he was a boy growing into a man. "There I grew up..." Abraham Lincoln wrote these words in reference to his southern Indiana home.
There are over 2 miles of hiking trails in the park. The Lincoln Boyhood Trail connects the Pioneer Cemetery to the Living Historical Farm. The Trail of Twelve Stones begins at the Living Historical Farm and ends near the pioneer cemetery. The two trails form a loop of about one mile. The Boyhood Nature Trail loops about one mile through the woods north of the Living Historical Farm.
Living History
From the lighting of the fire in the cabin fireplace, to the neigh of the horses in the pasture field, living history demonstrations at Lincoln Boyhood National Memorial will bring the past to life. As you learn about pioneer life, try your hand at carding wool, learn about the care of farm animals, listen to the chickens, and interact with knowledgeable historians as they demonstrate the tools used by early settlers.
Last updated: April 13, 2021