Accessibility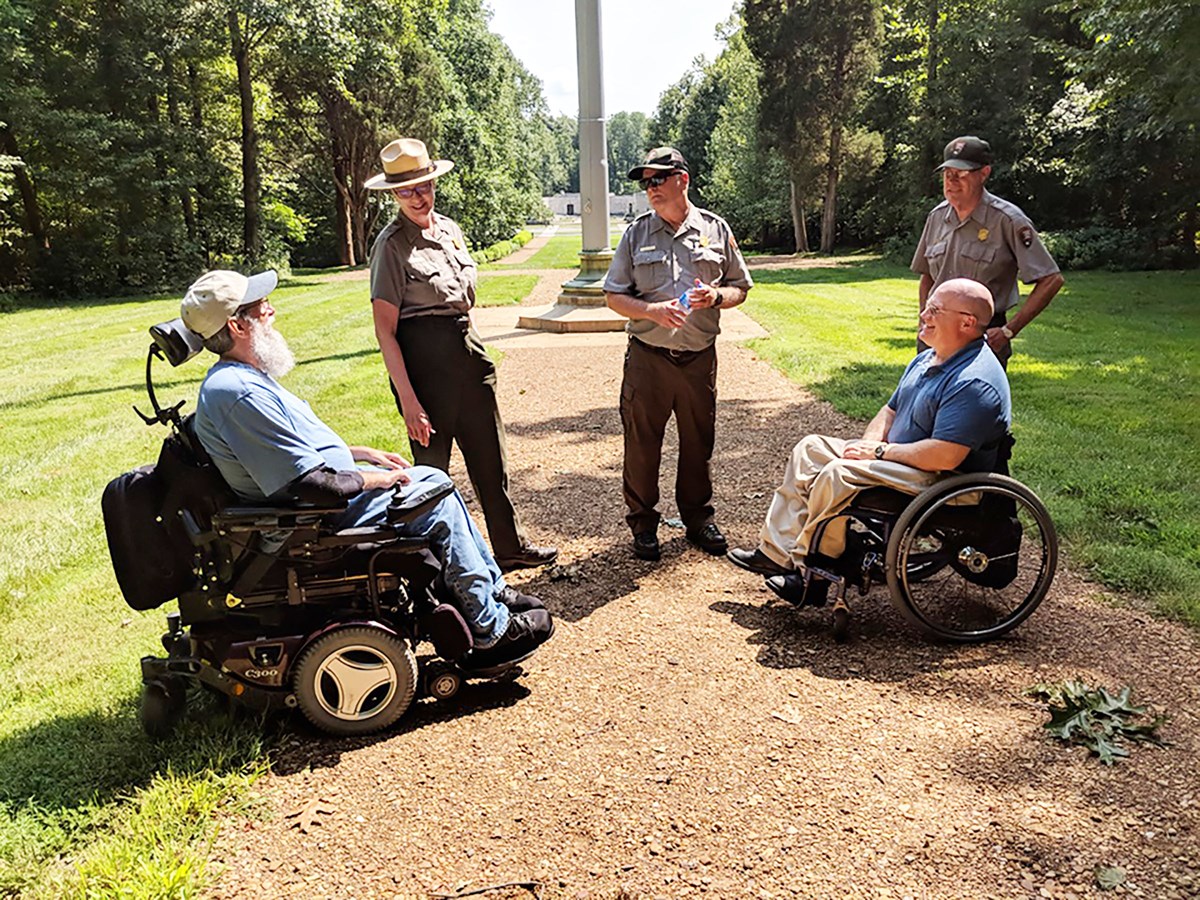 Allee Trail Redesign
In an effort to incorporate the tenets of Universal Design as recommended by the National Center on Accessibility and to insure continued sustainability, Lincoln Boyhood National Memorial is proposing some changes to the park's cultural landscape that will replace the trail surface of the two parallel trails from the visitor center parking area to the gravesite of Nancy Hanks Lincoln. The proposed changes will blend seamlessly into the current version of the trail and enhance the experience for all visitors while complementing the scenic natural views and meeting the requirements of the Americans with Disabilities Act (ADA) and Architectural Barriers Act (ABA). It will also more closely resemble the original 1927 landscape design of Frederick Law Olmsted Jr. who envisioned a graceful circular path that connected the east and west trails.
Visit
here
to learn more.
Accessibility at Lincoln Boyhood

We want everyone to have a full and enjoyable visit to Lincoln Boyhood National Memorial. The Memorial Visitor Center and Living Historical Farm is wheelchair accessible. Wheelchairs and special assistance are available upon request at the Memorial Visitor Center. Service animals are welcome. The park's orientation film is close captioned. A printed version of the museum display text is currently available. An audio description of the museum will be available soon.
The hiking trails consist of rock, and have moderate inclines in places. There are hard-surfaced sidewalk paths from the Visitor Center parking lot and the Memorial Building.
Learn about the Access Pass which allows free entrance to federal lands with proof of permanent disability.
Visit the "National Parks: Accessible to Everyone" website to learn about what opportunities are available in all units of the National Park System for visitors with disabilities and special needs.


Last updated: February 25, 2020