Accessibility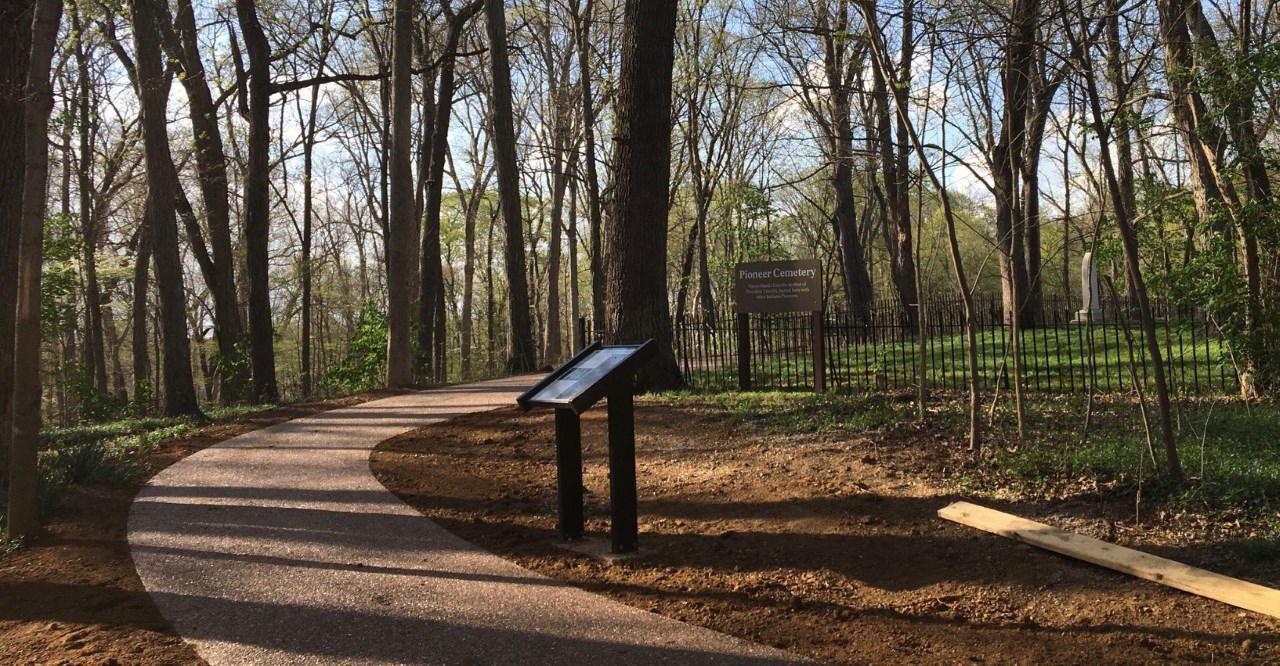 Allee Trail Redesigned
The trail is used and appreciated daily by visitors with wheelchairs and walkers, by joggers and pedestrians, athletes in training, dogs on leash, and families with babies in strollers and wagons, with universal design features that allow visitors of all abilities, disabilities and preferences to choose their ideal options between path or stairs, sun or shade, direct or indirect routes.
Accessibility at Lincoln Boyhood

We want everyone to have a full and enjoyable visit to Lincoln Boyhood National Memorial. The Memorial Visitor Center and Living Historical Farm is wheelchair accessible. Wheelchairs and special assistance are available upon request at the Memorial Visitor Center. Service animals are welcome. The park's orientation film is close captioned. A printed version of the museum display text is currently available. An audio description of the museum will be available soon.
The hiking trails consist of rock, and have moderate inclines in places. There are hard-surfaced sidewalk paths from the Visitor Center parking lot and the Memorial Building.
Learn about the Access Pass which allows free entrance to federal lands with proof of permanent disability.
Visit the "National Parks: Accessible to Everyone" website to learn about what opportunities are available in all units of the National Park System for visitors with disabilities and special needs.


Last updated: November 9, 2022