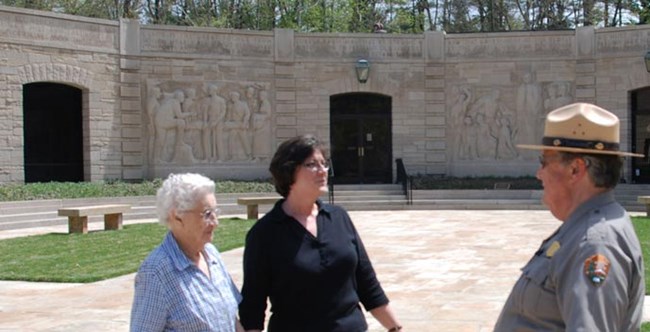 Lincoln Boyhood National Memorial hires seasonal employees for Park Ranger Interpretation each year.
Seasonal vacancy announcements are posted on the federal employment website at www.usajobs.gov and are generally announced in December each year.
Permanent position vacancies will also be listed on www.usajobs.gov when they are open.
Volunteering is a great way to gain experience with the National Park Service. Check out www.volunteer.gov or call the park at 812.937.4541 for volunteer opportunities.
Youth Conservation Corps (YCC) applications are generally accepted in mid-March to early April. Enrollees will be paid the minimum wage for a 40-hour work week. Young men and women, ages 15 through 18, who are permanent residents of the United States, its Territories, or possessions, are eligible for employment without regard to social, economic, racial, or ethnic backgrounds. For more information please contact the park at 812.937.4541.