Pets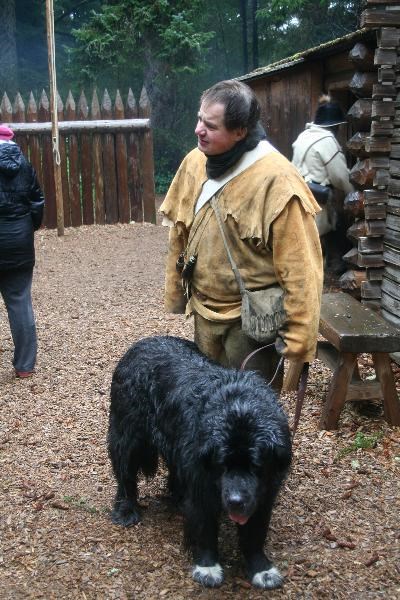 Your dogs are welcome at Lewis and Clark National Historical Park!
Please follow policy related to having your dog at the park:
1) Pets are allowed on trails, and in the parade grounds of the fort, however they are prohibited inside all public buildings of Lewis and Clark National Historical Park to include, the Fort replica rooms and the Visitor Center (carpeted areas beyond the restroom foyer), except for guide dogs for visually or hearing-impaired persons and dogs who are working as volunteers to the NPS.
2) Pets must be physically restrained at all times such as by use of a leash no more than six (6) feet in length.
3) Please do not leave a pet unattended and or tied to an object. Consider the weather before leaving your dog in the car.
4) Pet waste must be disposed of by placing the waste in a plastic bag and depositing it in a trash receptacle.

Dogs are also not permitted at the Middle Village/ Station Camp unit of the park out of respect for the native cultural significance of the site.
Last updated: September 1, 2017