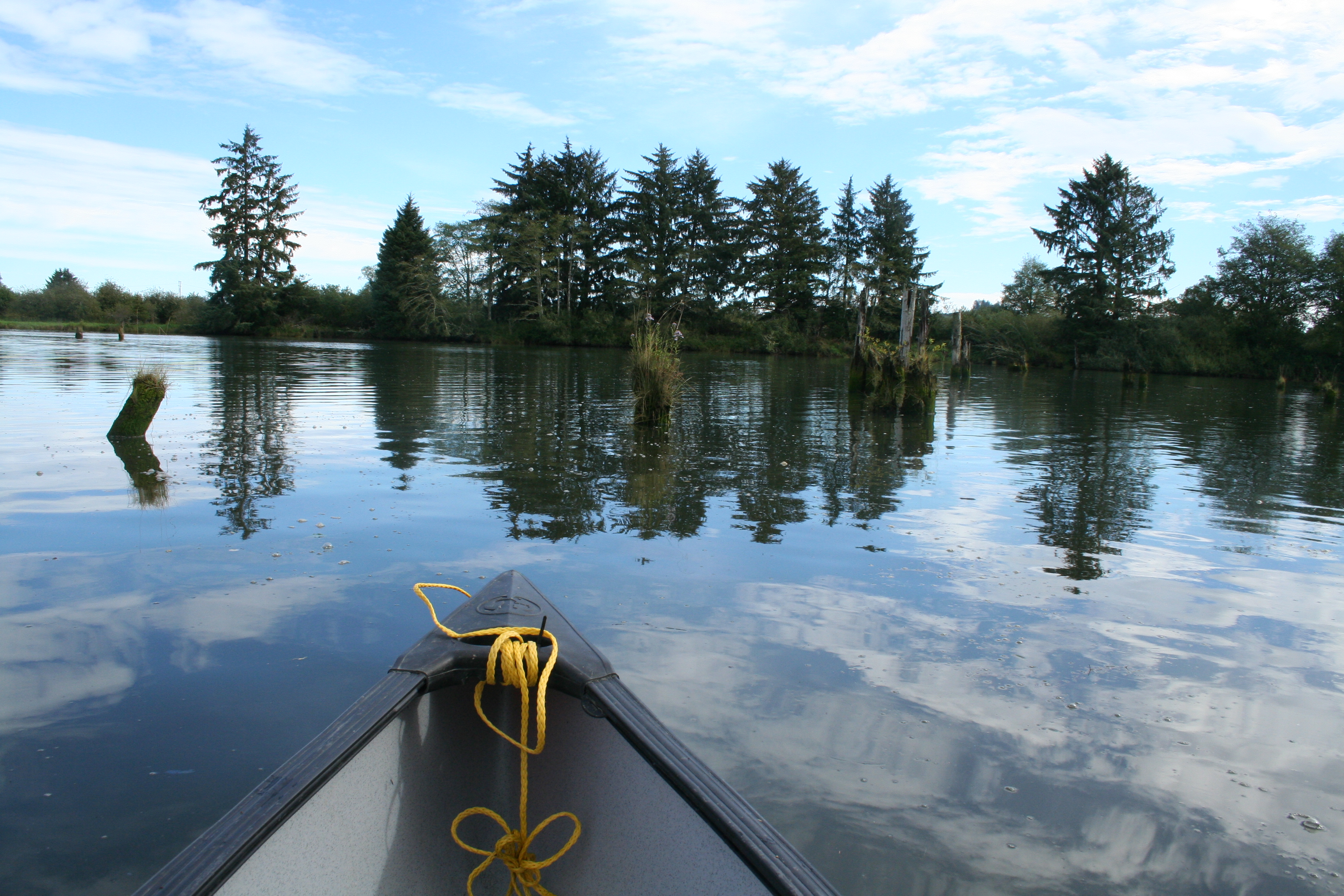 100 Paddles!
View the Park like Lewis and Clark.
Paddle across Youngs Bay or just on the Lewis and Clark River
Saturday, August 19, 2017
100 Paddles!
is an opportunity for people to join in a human-powered water journey. Lewis and Clark National Historical Park is our local National Park and the public is invited to travel by water into the park, similar to how the Lewis and Clark Expedition members travelled during their winter here in 1805-06.
On the day of Saturday, August 19, experienced kayakers will meet at the Astoria Recreation Center (former Astoria Yacht Club site by the Old Youngs Bay Bridge) for a 10:30 am launch and group paddle across Youngs Bay into the Lewis and Clark River. Less experienced folks are encouraged to meet at Netul Landing at
10:30 am
and head downstream on the Lewis and Clark River. The two groups plan to meet on the Lewis and Clark River. After a flintlock gun firing and huzzah, together the groups will paddle to Netul Landing for refreshments. Participants need to bring their own kayak, canoe, paddleboard or any non-motorized watercraft and need to wear a US Coast Guard approved personal floatation device. Please call the park at (503) 861-4425 or
visit Eventbrite.com
, if you'd like to join the fun.