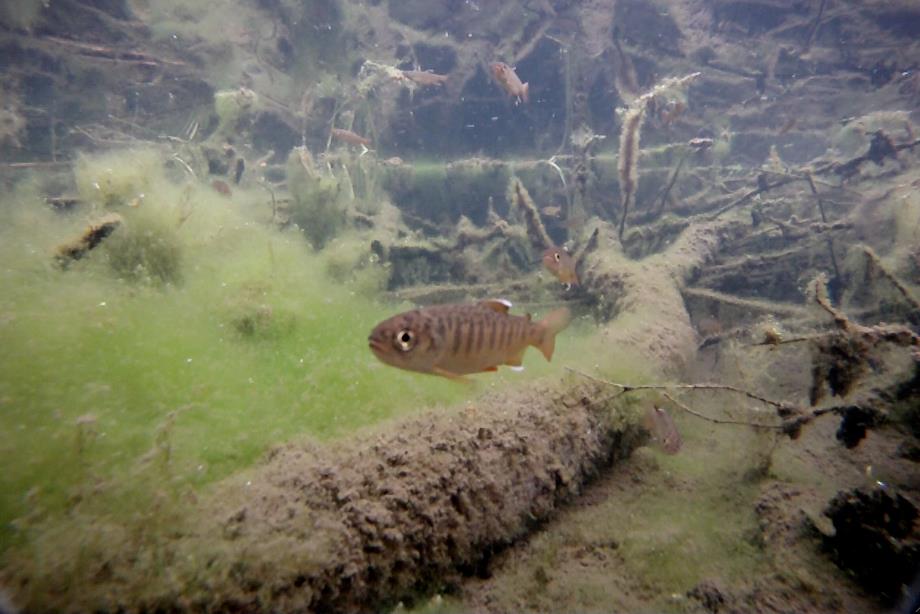 Cocoa and Coho Christmas Tree Drop-off
December 26 to January 20, 2017
Colewort Creek Restoration site.
Eco-cycle your Christmas Tree at the Colewort Creek restoration site to provide habitat for aquatic life, including juvenile Coho Salmon. Please remove all tinsel and ornaments before dropping off your tree. The tree drop-off site is along Fort Clatsop Road; roughly 3/4 mile past Fort Clatsop Visitor Center, keep an eye out for signs. Map to Colewort Creek Restoration site.
4th Annual Cocoa and Coho Volunteer Day
January 21, 2017 from 1-4 p.m.
Colewort Creek Restoration site

Be prepared to get muddy, rubber boots, Santa hat and rain gear recommended. You can join us in placing trees in channels, drinking cocoa, eating cookies, and having a fun, muddy time!

Inspiration for this project came from the work of the Necanicum Watershed Council & Tualatin Valley Trout Unlimited at the Coho Sanctuary in Seaside, Oregon and is now available through the North Coast Watershed Association and Lewis and Clark National Historical Park. Check-out the Coho Sanctuary on Facebook to see what your tree can do! For more information or questions call 503-861-4445