Events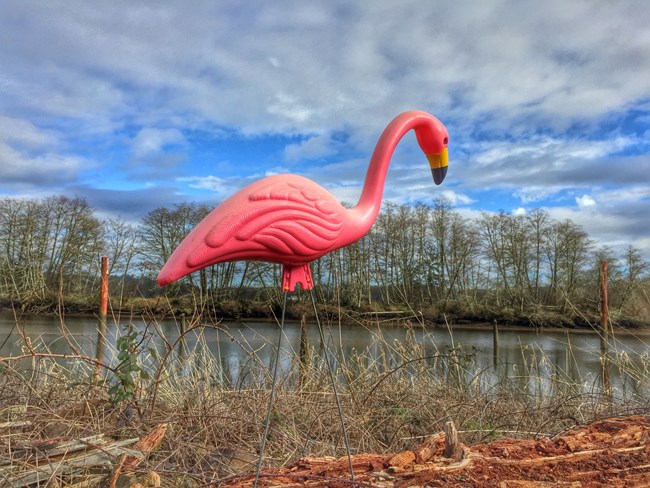 Join the Great Backyard Bird Count at Fort Clatsop
Feb.14-17 2020
Join us at Fort Clatsop for the 23rd annual Great Backyard Bird Count (GBBC) February 14 through 17. To participate in this citizen science opportunity, anyone in the world can count birds at any location on one or more days of the count and enter their sightings at gbbc.birdcount.org. The information gathered by tens of thousands of individuals helps track bird population changes on a massive scale. The GBBC is a joint project of the Cornell Lab of Ornithology, the National Audubon Society, Birds Canada, and Wild Birds Unlimited.

From Friday, February 14, through Monday, February 17, visitors to Lewis and Clark National Historical Park, Fort Clatsop can join in the count by recording bird observations in the park and make plans to count birds in their own backyards. Binoculars will be available for loan within the park.

Along with the actual bird counting activities, the park has planned four days of bird-related opportunities. A "Great Pink Heron Scavenger Hunt" will be on-going using the Netul Trail along the Lewis and Clark River. A "Birds of Fort Clatsop" display and other bird-themed opportunities are available in the visitor center most of February.

On Saturday, February 15, naturalist Mike Patterson will lead a birding walk starting at 8:45 a.m. in the Fort Clatsop Visitor Center lobby. Although leashed dogs are welcome at most of the park's outdoor programs, dogs are not allowed at this morning walk. Please dress for the weather.

On Sunday, February 16, bird enthusiast Barbara Linnett, will give an illustrated presentation, "Common Birds of Fort Clatsop, Then and Now." This program is part of the monthly In Their Footsteps guest speaker series and takes place at 1:00 p.m. in the Netul River Room of the Fort Clatsop Visitor Center.

Park hours are 9:00 a.m. to 5:00 p.m. each day. Admission is $10 per adult and free for youth 15 years old and under. Interagency Passes to National Park Service sites are accepted. A variety of bird field guides are available for purchase at the Lewis & Clark National Park Association bookstore in the Fort Clatsop Visitor Center.

For more information on the worldwide bird count event or to submit bird counts from your home, go to gbbc.birdcount.org. The weekend's birding events at Fort Clatsop are sponsored by the Lewis & Clark National Park Association and the National Park Service. For more information, call the park at (503) 861-2471.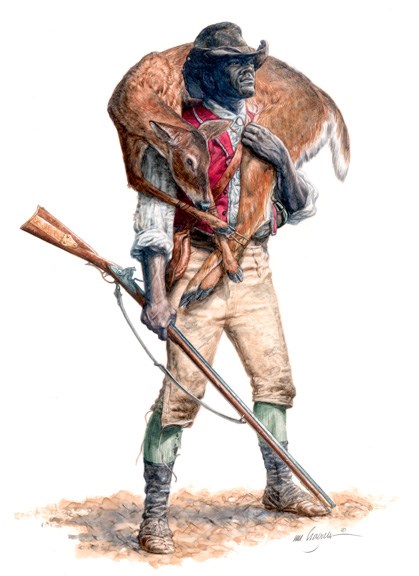 Discovering York
Feb. 29, 2020
The Lewis and Clark Expedition is known for blazing a trail west and recording discoveries of plants, animals and people along the way. Although there are more than 1,000,000 words in the journal entries of the Expedition, many questions linger about details of the expedition including, "What about York?" Today York, the man enslaved to William Clark and member of the Expedition, is the subject of much fascination and admiration. In-depth research into York's life however is recent and limited.

Join us Saturday, February 29, at 1 p.m. as we take a closer look at York's experience, what we know and what we can only speculate from limited information through our current day lens.

Agenda:
1:00 Welcome & Introduction
1:05 York: One Man's Story video
1:15 Talk by Ron Craig
1:45 Searching for York Documentary
2:15 Intermission with refreshments
2:30 Silenced Voices – A Facilitated Dialogue
3:00 Thank You and Close

Discovering York is sponsored by the Lewis & Clark National Park Association and the National Park Service. For more information or to request accessible services, call the park at (503) 861-4423.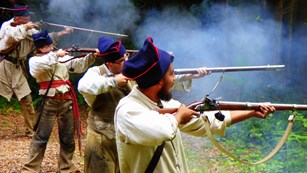 Fort Programs
Experience Fort Clatsop come alive during summer and winter ranger programs. Rangers in costume lead demonstrations and tell stories.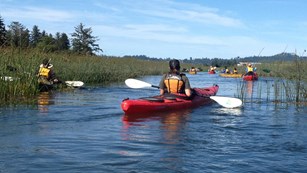 Ranger Guided Canoe & Kayak Tours
Kayak & canoe tours are free with park admission. The park will provide water craft, paddles, and life jackets. Reserve ahead of time.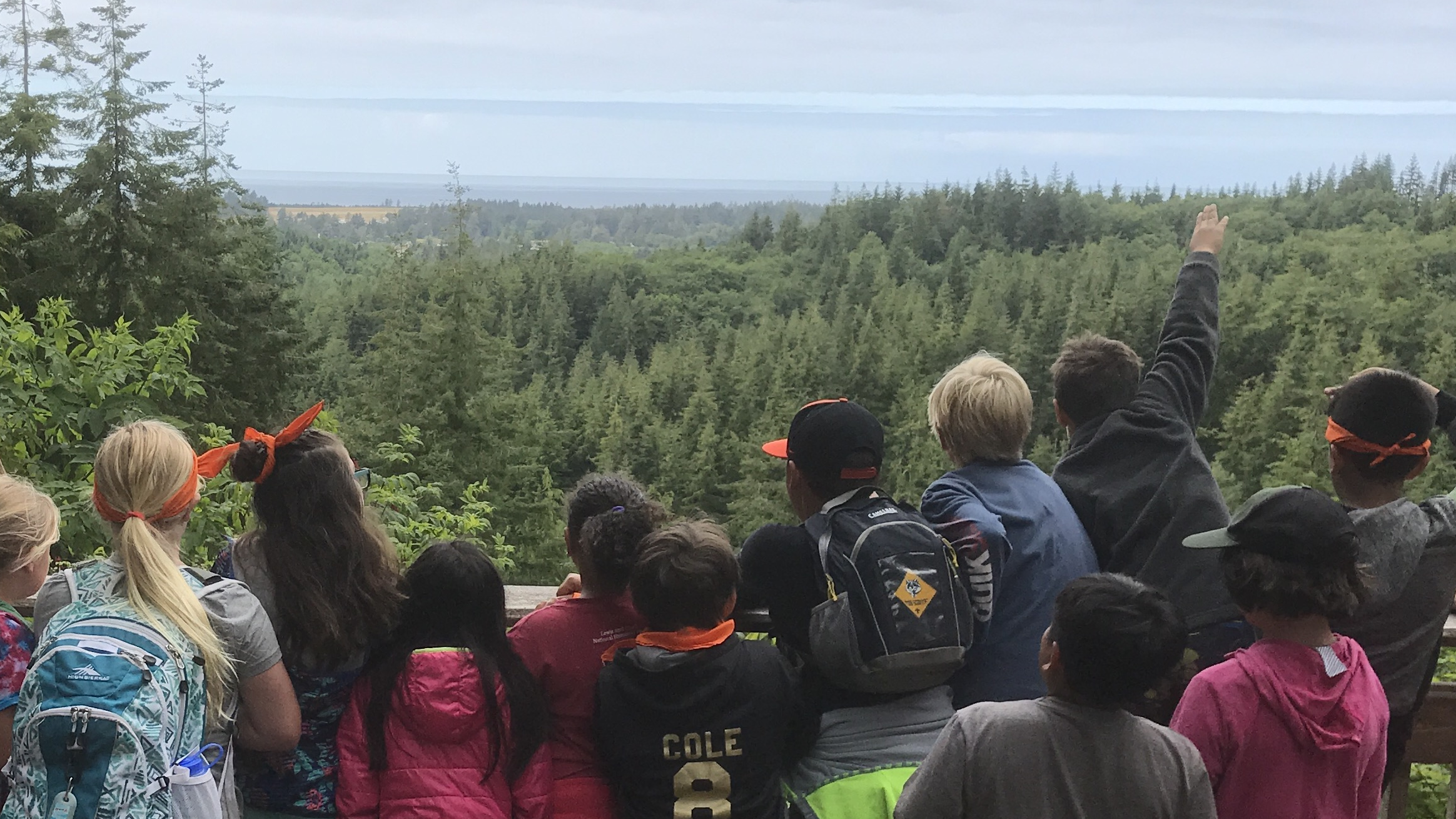 Sign up for Summer Camps
Explore and survive in nature! Camps for students entering 4th-9th grades are offered in July.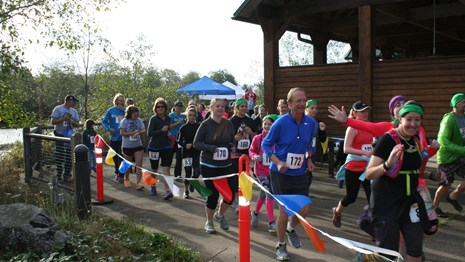 Lewis and Clark Trail Run Series
Open to runner and walkers of all ages, The Lewis and Clark Trail Run series is a great opportunity to hit the trails!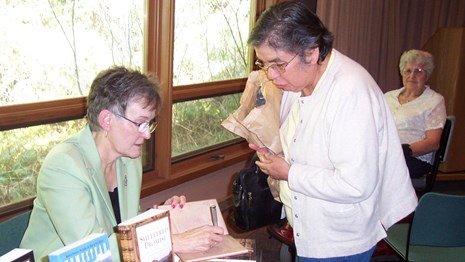 Guest Lecture Series
Be a life long learner at one of our monthly guest lectures running October through May.
Search Filters
By Park
By State/Territory
By Event Type
Last updated: January 31, 2020