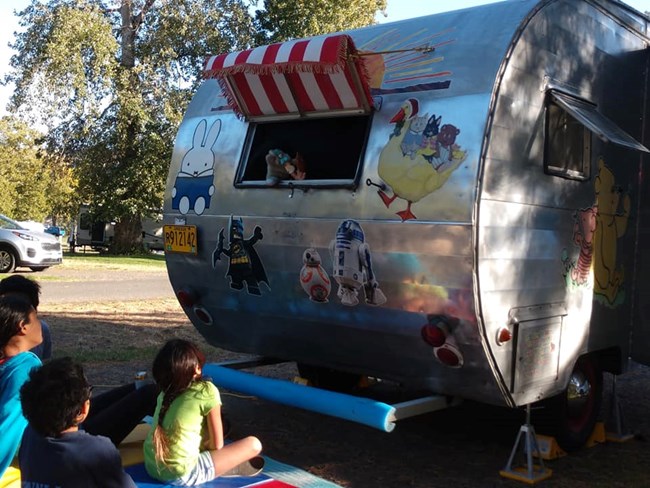 Explore the Park as a Junior Ranger during Junior Ranger Days!
March 29-30
Lewis and Clark National Historical Park is pleased to celebrate Junior Rangers March 29 and 30, 2019 as part of Junior Ranger Days. Kids of all ages are encouraged to visit the park and take part in exploration like the Lewis and Clark Expedition.
At 10 a.m. and 2 p.m. both days, gather outside the visitor center to watch an original puppet show play "Newfies Know." Based on the Expedition's journal entries, the story recounts all mentions of Captain Meriwether Lewis's Newfoundland dog Seaman. The show is performed by Jan Hanson of Solarity Puppetry. Hanson is a retired librarian who has created and performed hundreds of puppet shows from literature, folklore, tribal tales and history in New York, Guatemala and Death Valley, and traveled more than 8,000 miles around the country. The show lasts about 45 minutes, and along the way you will meet animals, American Indians and members of the Lewis and Clark Expedition. "Solarity Puppetry" is a literacy - based, solar - powered puppet theatre caravan where stories come to life with no strings attached!
Junior Ranger books for ages 5 and up are available throughout the day and at 11a.m. and 3 p.m. you may also join a ranger for a guided sensory exploration walk on a one mile trail.
These events are included in $7 per adult general admission or with a park pass.