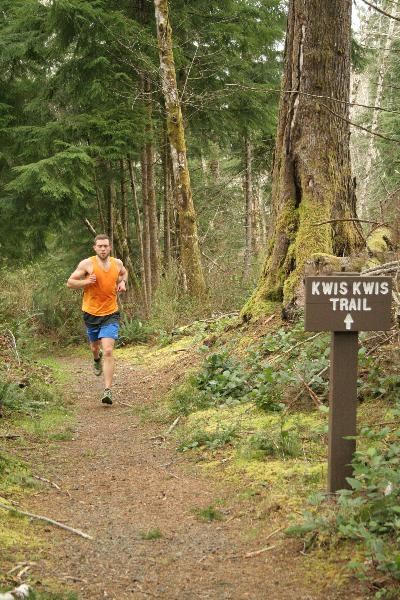 Lewis and Clark Trail Run
Saturday March 31st, 2018
Lewis and Clark National Historical Park hosts the first of a trail run series on Saturday, March 31st, to "bid adieu" to winter at Fort Clatsop and greet the arrival of spring. The Lewis & Clark Trail Series includes several different exhilarating events along beautiful trails through forest landscapes, complete with a welcoming and friendly race atmosphere. All three events are open to walkers and runners of all ages and provide the opportunity to experience the northwest coast the way people have for thousands of years – on footpaths.



This first event in the Lewis & Clark Trail Series is Saturday morning, March 31st. Come for either an approximately 5k or a 10k course that features the Kwis Kwis Trail. The 10k run will include some long steep sections. The start/finish line will be at the Fort to Sea Trail trailhead off of Fort Clatsop Road. Allow time to park at one of the Fort Clatsop Visitor Center parking lots, register at the visitor center, and then enjoy a 1/2 mile warm-up hike on the Fort to Sea Trail to the start line prior to the 10:00 a.m. start.



Register that morning from 9:00 to 9:30, at the Fort Clatsop Visitor Center. The cost to participate is the purchase of a $20 Annual Park Pass that grants entry into all of the 2018 Lewis & Clark Trail Series Events. Registration is free with any pass that allows entry into all of our nation's National Parks. Participants younger than 18, also need their parent or guardian to sign the registration.