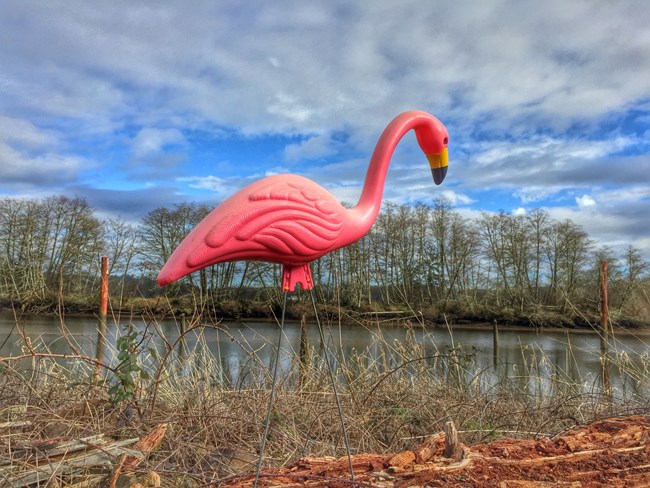 Come join us for the 21st Annual Great Backyard Bird Count!
February 16th-19th, 2018
Events:
9 a.m. - 5 p.m. each day complete a self-guided scavenger hunt for local birds including the illusive and endemic great pink heron (see photo to the right).

Stop in at the visitor center to pay your fee, grab your scavenger hunt list, and borrow binoculars and a bird guide.

8:30 am Saturday February 5th join a guided birding walk starting at the visitor center.
1 p.m. Sunday, February 18, 2018 - Learn about "California Condors: an Oregon Treasure" by Travis Koons, Oregon Zoo Avian Curator in the visitor center, Netul River Room.
Visit gbbc.birdcount.org for more information about the Great Backyard Bird Count, organized by Audubon, Bird Studies Canada, and the Cornell Lab of Ornithology.