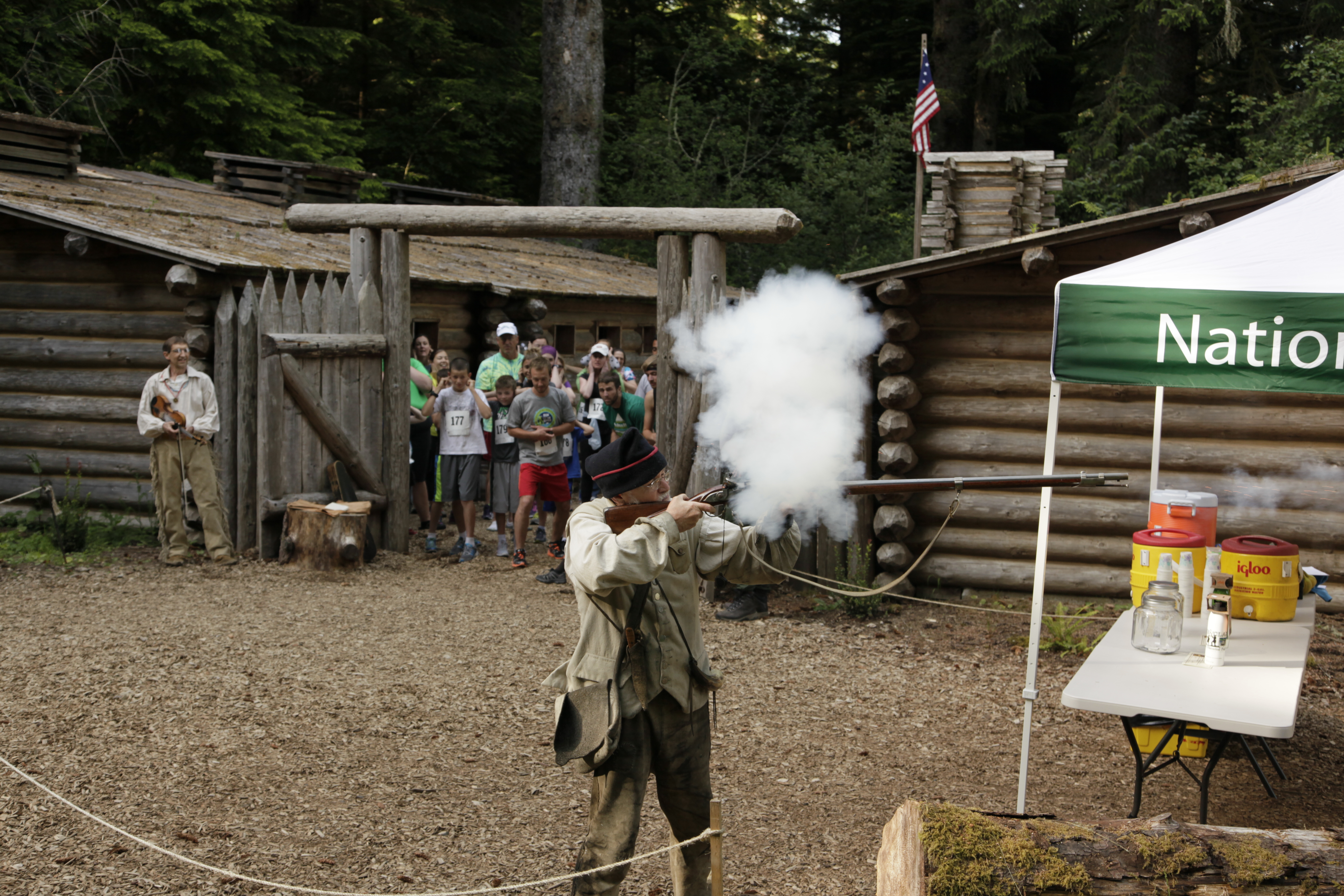 Lewis & Clark Trail Run, July 1
Lewis and Clark National Historical Park hosts the second of its annual trail run series on Saturday, July 1. The Lewis & Clark Trail Series includes several different exhilarating events along beautiful trails through forest landscapes, complete with a welcoming and friendly race atmosphere. This series is open to walkers and runners of all ages and provides the opportunity to experience the northwest coast as people have done it for thousands of years – on footpaths.
This second event in the 2017 Lewis & Clark Trail Series is Saturday morning, July 1. Come for either an approximately 6K walk/run including the Kwis Kwis Trail or run a half-marathon course on the Fort to Sea Trail. Both courses will include some long hilly sections. The routes are not accessible for most wheelchairs or strollers. Please, no pets. The run will start at the replica of Fort Clatsop at
9:00 a.m.
with the fort's wooden gates as the start line. The finish line along with a prize drawing and refreshments will be in the Fort Clatsop Picnic Area.
Registration is from
8:00 a.m. to 8:30 a.m.
at the Fort Clatsop Visitor Center. The cost to participate is the purchase of a $20 Annual Park Pass that grants entry into all three of the Lewis & Clark Trail Series Events. Registration is free with any pass that allows entry into all of our nation's National Parks. Participants younger than 18, also need their parent or guardian to sign the registration form.
This event in the Lewis & Clark Trail Series is sponsored by the Lewis & Clark National Park Association, which supports park education and interpretative activities. The third event in the park's trail run series is scheduled for September 30.