Directions to Lewis and Clark National Historical Park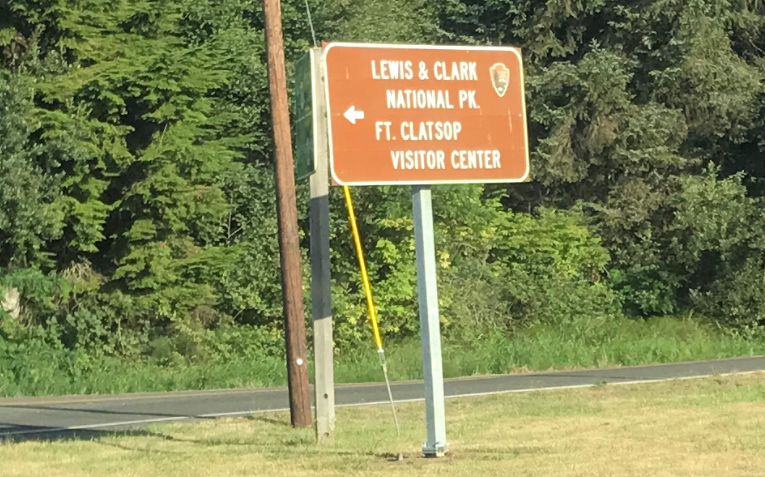 Fort Clatsop & Visitor Center
Keep your eye out for brown signs.
From Portland South:
Take Highway 26 West to Seaside. Go North on Highway 101 through Seaside to Warrenton. Turn right at the stop light on SE Ensign Lane. Continue to drive about three miles, then turn right onto Fort Clatsop road. The entrance will be on your left.
From Portland North:
Take I-5 or Highway 205 North to Longview. Take the first exit to Longview (Highway 432 or the truck route) and follow truck route signs to Highway 433. Then turn left and take the BIG bridge over the Columbia River. Turn right onto Highway 30 West to Astoria.
From Astoria:
Go south on Highway 101 over the Youngs Bay Bridge.
After you have crossed the Youngs Bay Bridge you will come to a stop light just south of Fred Meyer on Marlin Ave. Take a left on Marlin Ave.
Go 0.3 miles to Alternate (Business) 101, and turn left
Continue 0.7 miles then take another left at Alternate (Business) 101.
Go 1.3 miles then turn right onto Fort Clatsop Road.
The park entrance will be on your left.
If navigating using google maps or GPS be sure to navigate to the physical address:
92343 Fort Clatsop Rd. Astoria OR 97103

Typically searching Lewis and Clark National Historical Park or Fort Clatsop will navigate to the visitor center, but in some cases have navigated to other sites.


Last updated: May 13, 2021