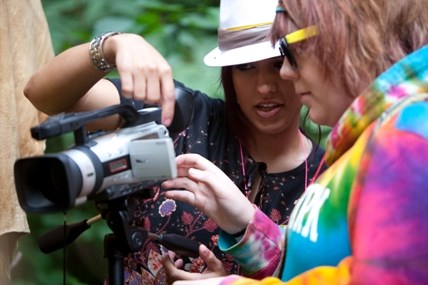 Lewis and Clark Film Camp 2010
Nine students from the Pacific Northwest participated in this year's film camp. The students interviewed local and regional experts and gathered oral histories to produce three films.
Planning is underway for the 2011 camp. Film subjects might include the Chinook Nation's construction of a longhouse at the park's Middle Village unit, the search for the real Dismal Nitch, and excavation of historic tidal channels along the Netul River.