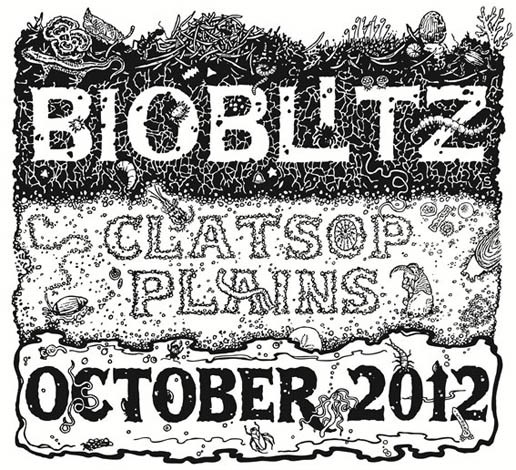 Count Me In! BioBlitz on the Clatsop Plains
October 6, 2012
Join Lewis and Clark National Historical Park and North Coast Land Conservancy on Saturday, October 6 from 9 am to 3 pm at the 2012 Clatsop Plains BioBlitz-a unique event that is part biodiversity festival, part scientific endeavor and part outdoor classroom. Spend the day as a citizen scientist, helping visiting and local experts explore the forest, dunes, wetlands, open water and beach at LCNHP's Yeon Property near Sunset Beach, discovering and documenting as many living creatures as possible. Together, we can increase understanding of the rich biological diversity found where our families, friends and neighbors live, work and play.
BioBlitz events have taken place all over the country, and all over the world. Across the country, BioBlitz efforts have helped the National Park Service discover and document thousands of species on public land. This is a great opportunity to gain a better understanding of the variety and abundance of less-studied organisms that live on the Clatsop Plains.
Events taking place throughout the day on Saturday, October 6th include joining teams of science specialists working to capture and identify a variety of species like beetles, spiders and bugs, nature walks to look at lichens, birds and mushrooms, dragonfly observation, nature photography demonstrations, scientific illustration demonstrations, and native plant identification.
Visitors will park at the Fort to Sea Trailhead parking area at Sunset Beach and walk in to the property, about a 15 minute walk. Bring a picnic lunch and a re-useable water bottle and stay for the day- water will be available at the park. Events will take place rain or shine, so dress for the day's weather and come help make scientific history on the Clatsop Plains!
For more information about the Clatsop Plains BioBlitz visit www.nclctrust.org/clatsopbioblitz
or call (503) 861-4443.