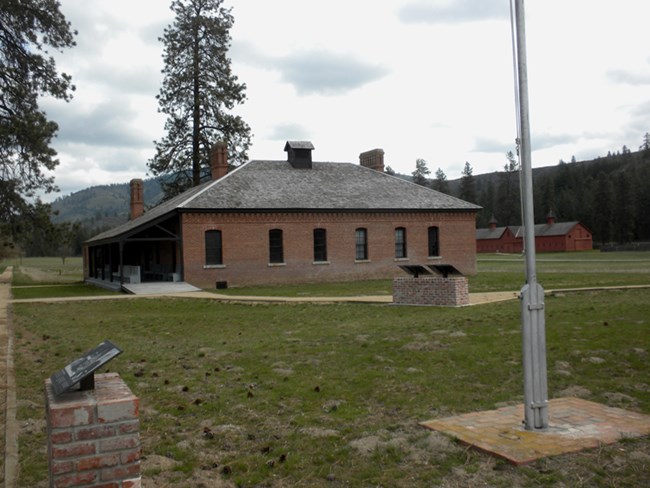 Fort Spokane
In 1880, a board of Army officers selected a central location at the confluence of the Columbia and Spokane Rivers for a new military post. Fort Spokane was one of the final military forts built on the Western Frontier. It served as a military post until 1898 when the troops were withdrawn and moved to Fort George Wright in Spokane.
In 1899, the Department of the Army allowed the Bureau of Indian Affairs to use that as their home office. The Bureau of Indian Affairs opened an Indian boarding school in 1900 originally enrolling 83 students and climbing to 229 students by 1902. By 1908 enrollment had fallen to 31 students and by 1914 the school was closed.
From 1914 until 1929, Fort Spokane continued to serve in the form of a turberculosis sanitarium and Indian hospital.
Today, four of the original 45 buildings still stand. The Guardhouse, completed in 1892, houses the Visitor Center and Museum. The Quartermaster Mule Barn (1884), Powder Magazine (1888), and Reservior (1889) can be viewed on the Sentinel and Bluff Trails.