Hunting
May 13, 2021
Spend a night under the stars at Lake Roosevelt. Group and developed campgrounds are reservation only. Primitive boat-in campsites are available on a first-come, first-served basis. Amenities and fees vary throughout the year, so please check our Fees page for the latest updates before the traveling to the area. Park operations continue to adapt to changing conditions while maintaining public access, particularly outdoor spaces. Additional facilities will reopen as we have the capacity to properly care for them under Centers for Disease Control and Prevention (CDC) and National Park Service (NPS) public health guidelines.

The National Park Service continues to closely monitor and respond to the COVID-19 pandemic. We encourage you to follow guidance from the Centers for Disease Control and Prevention (CDC), Washington State and local officials to recreate responsibly at Lake Roosevelt.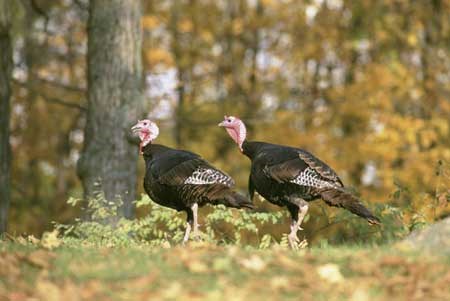 The regulations for hunting within Lake Roosevelt National Recreation Area are designed to provide a meaningful and safe experience for hunters. Lake Roosevelt NRA is one of a few National Park Service units to allow hunting. Hunting within the boundaries of Lake Roosevelt National Recreation Area is a recognized recreational activity under the Code of Federal Regulations 36 CFR, section 7.55(a) at times and locations designated as open for hunting.
Rules and Regulations

Hunters are asked to be familiar with both the Washington State and federal rules and regulations concerning hunting in Washington and Lake Roosevelt National Recreation Area. Note that many park visitors are unaware that hunting activities occur within the recreation area.

Lake Roosevelt NRA adopts Washington State Hunting Seasons and Regulations. The National Park Service has additional restrictions on hunting that aren't found in the state guides. The following are some of the federal regulations that also apply to hunters within Lake Roosevelt NRA:
Hunting is prohibited within 500 feet of all developed areas within the recreation area. Hunters are urged to avoid any areas where other visitors are present. Anyone hunting is responsible for ensuring that they do so safely at all times and locations.

Possession of firearms is allowed at Lake Roosevelt and must be in accordance with Washington State law.

Viewing and hunting of wildlife with artificial light is prohibited, except when allowed by Washington State law.

Permanent tree stands and "screw-in" tree stand steps are prohibited.

All vehicles must remain on designated roadways and the use of all Off-road vehicles (ORV's) is prohibited throughout the Recreation Area.

All trash and other man-made materials must be packed out and deposited in trash receptacles.

Target shooting or the sighting in of weapons, including bow and arrow, is prohibited.

Trapping is prohibited in the Recreation Area.

The possession and use of any other device capable of firing/launching a projectile (e.g. paintball guns, BB/pellet guns, water balloon and potato launchers, cannons, catapults and slingshots), is prohibited.

Additional information can be found on the Laws and Policies page
Last updated: May 13, 2021