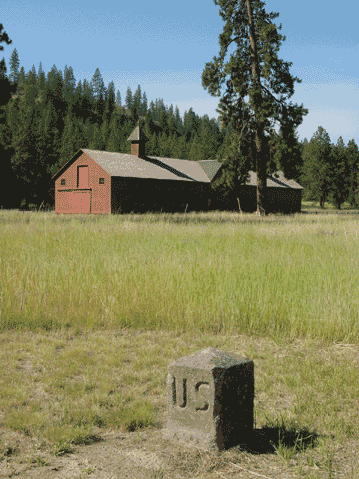 A Cultural Crossroads

Fort Spokane is one of the cultural jewels of Lake Roosevelt National Recreation Area. For thousands of years, the area was a gathering place for native tribes fishing the rapids of the Spokane River. In 1880, the U.S. Army established a fort above the confluence of the Spokane and Columbia Rivers. In 1898, the military fort was closed. The buildings were then used as an Indian boarding school and tuberculosis hospital. In many ways, the Indian experience at Fort Spokane is a microcosm of the Indian experience across the United States.

The Fort Spokane Museum and Visitor Center

Open

The grounds are open year round. The Visitor Center and Museum are open in the summer and by request during the fall, winter and spring. Please call for exact dates and times

Phone

Fort Spokane Visitor Center (509)754-7893

School groups please call the Education Specialist at (509) 754-7848.

Location

21 miles north of Davenport on State Highway 25.

Exhibits

The military of the "Indian Frontier" was different that any Civil War regiment in many ways. Uniforms, weapons and photographs of the military are on exhibit in the historic guardhouse. When the military left in 1899 the buildings were converted into an Indian Boarding School run by the government. Photographs and first hand accounts of life at the boarding school are exhibited throughout the guardhouse. All exhibits and programs are free of charge.

Available Facilities

Historic buildings are open during the summer season. Trails are accessible. There are several short walking trails and the grounds are open year-round.

---