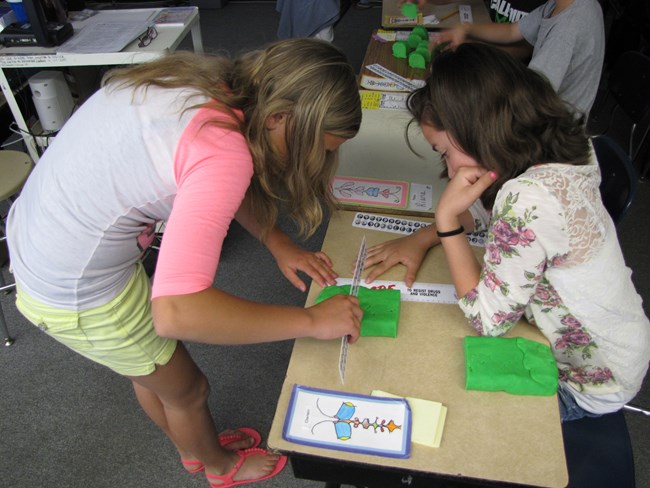 Level: 4th-8th grade
Group Size: Min 10 students, max 1 class (@30)
Program Length: 2 hours (or choose a partial program)

Program Requirements: It would be ideal for each student to have at least a 3' wide space to make the play dough models, such as a lunch room or classroom with 6' tables instead of desks.

Key Concepts: Matter, models, scale, proportion, planets of our solar system

Solar System Round Up online request form

Program Description
Explore our solar system through the use of scale models! Solar System Round Up ideally takes 2 full hours and includes both of the activities listed below. The program can be paused for recess and lunch breaks. If you cannot devote the full 2 hours, you may request a partial program by choosing only one of the components below. If this is the case, we recommend choosing Worlds in Comparison.
"Worlds in Comparison" explores the relative sizes (volumes) of the planets in the solar system through small group work using play dough and step-by-step instructions to make planet models. 75 minutes. (Activity sourced from Astronomy from the Ground Up)
"Pocket Solar System" explores the distances between objects in our solar system as students make a scale model of the solar system. 45 minutes. (Activity sourced from Astronomy from the Ground Up)
Request this program now! Solar System Round Up online request form