Materials For Loan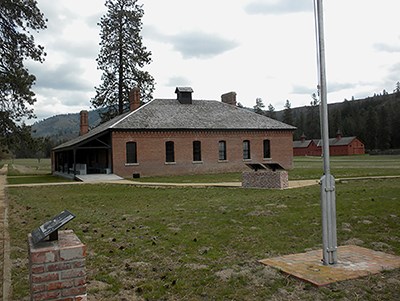 "Fort Spokane Frontier Outpost to Indian Boarding School" DVD
11 minutes
An overview of the different eras of Fort Spokane: military, boarding school, tuberculosis hospital and National Park. This video has historically been shown at the Fort Spokane Visitor Center. It is also in the Fort Spokane Traveling Trunk.
Traveling Trunks
Our traveling trunks are an excellent way to enhance your student's understanding of local history and our area by providing you with hard to find props and materials to use in your classroom! Trunks are available for loan to schools in Washington and Idaho within a 150 mile radius of Lake Roosevelt NRA. Others may contact the park for reservation information and availability.

Availability: Each trunk is available for a 4-week rental period, which includes shipping time to your school and 10-18 teaching days.

Shipping: The park will package and ship the trunk or kit to your school on the first date of the reservation. You ship the trunk back to the park on the last date indicated on the reservation. To save expenses, you may pick up and return the trunk in person from the park. All shipping costs are the responsibility of the borrowing organization. There is no rental fee.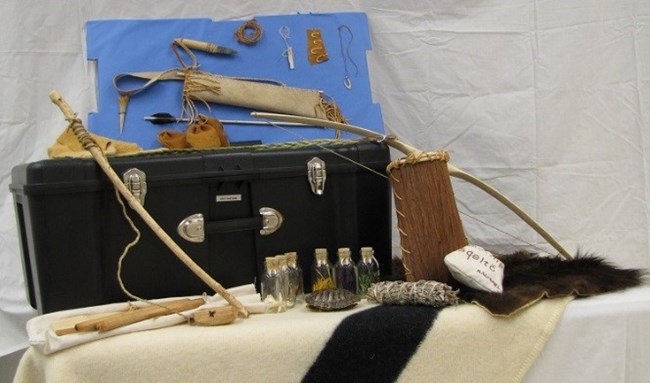 American Indians of the Fur Trade Era
This trunk features replica items of American Indians of the Columbia River watershed during the time when David Thompson explored the Columbia River.
American Indians of the Fur Trade Era trunk request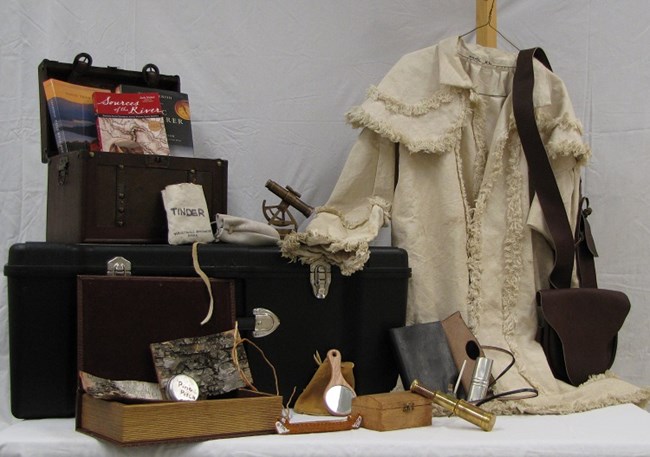 David Thompson: Mapmaker and Explorer

David Thompson was the first documented explorer to travel the entire length of the Columbia River. He was famous as a mapmaker, explorer, and fur trader. This trunk has replica items such as a sextant, clothing, and trade goods.

David Thompson: Mapmaker and Explorer trunk request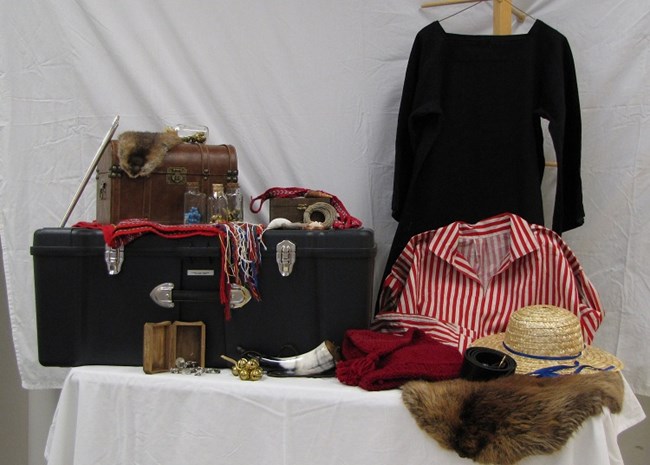 David Thompson: Fur Trader
This trunk contains early 1800s replica items of fur traders and trappers along the Columbia River in the United States and Canada.
David Thompson: Fur Trader trunk request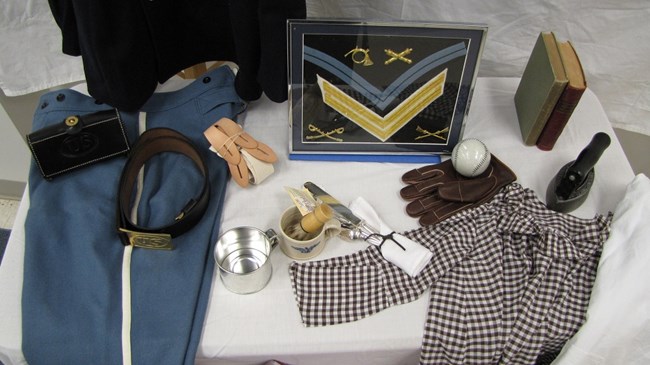 Fort Spokane
Explore the three ways Fort Spokane was used: first as a military fort, then as an Indian boarding school, and finally as a tuberculosis hospital. The trunk includes a teacher guide with lessons and information, several DVDs, books, historical photos, replica artifacts, replica military uniforms, and more. This trunk can be used alone or before or after a class visit to Fort Spokane at Lake Roosevelt National Recreation Area.

Fort Spokane trunk request


Last updated: July 1, 2021