Education Festivals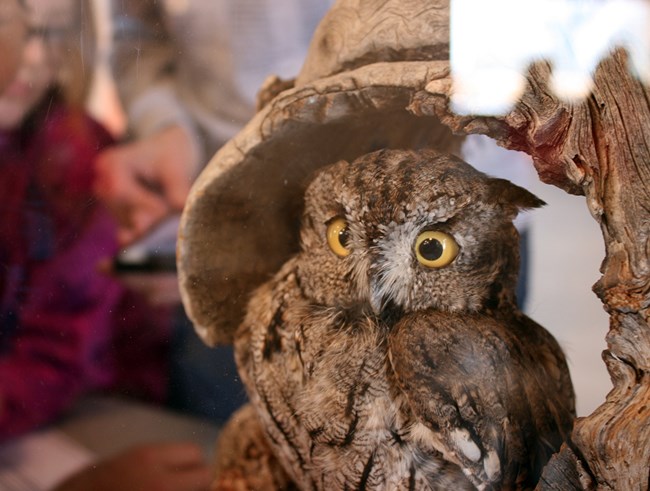 Lake Roosevelt National Recreation Area partners with a number of organizations to offer several education events throughout the year. Save the dates and join us!

Email us for more information or to request a school reimbursement application.

Don't miss out--to receive park education news and reminders, sign up for our email list.

Return to Education home page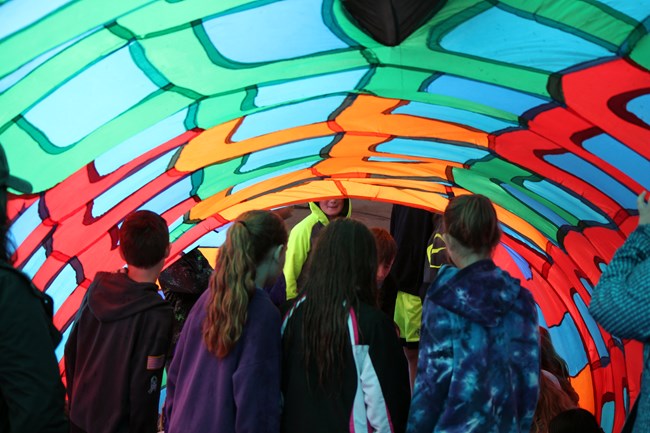 Water Festival
September
Kettle Falls Swim Beach/Old Picnic Area, Kettle Falls, WA
Free!
Join us to learn about all things water! Co-Sponsored by Lake Roosevelt Forum, Colville National Forest, and Lake Roosevelt National Recreation Area. For more information, visit the Lake Roosevelt Forum's Water Festival webpage.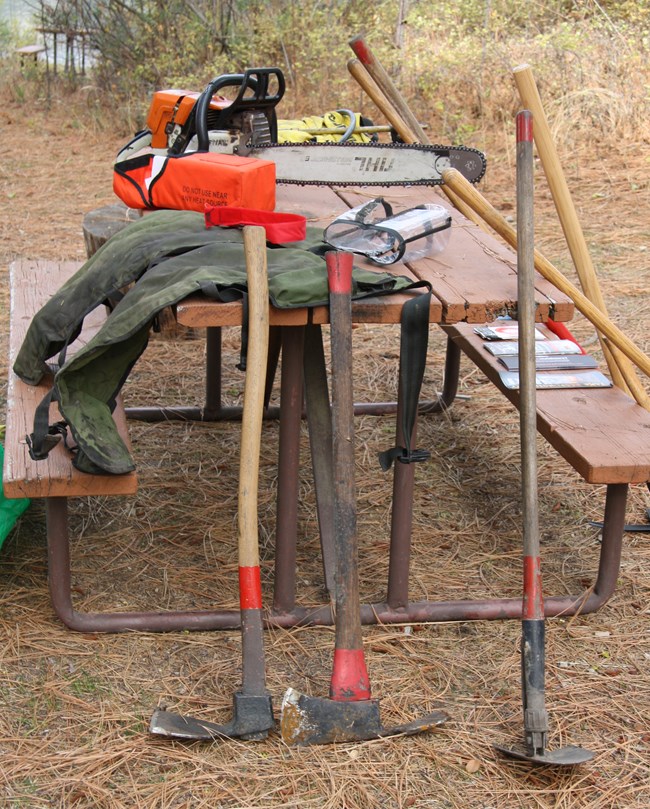 The River Mile
Natural Resource Career Skills Day
October
Fort Spokane Day Use Area
8th-10th grade students
Free!
This unique "career fair" is designed to be the first step towards an internship and future career with the National Park Service or other natural resource agency. Students will learn career and job skills that can be applied in research projects as well as learn more about career options in natural resources.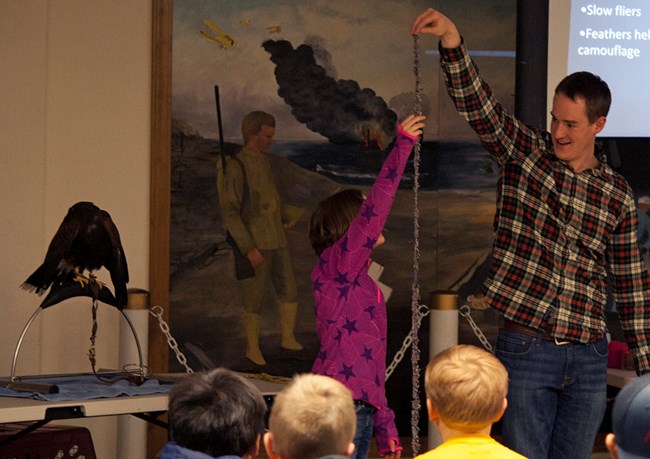 Lake Roosevelt Bird Fest
(formerly known as the Balde Eagle Festival)
February
Grand Coulee, WA
4th-8th grade students
Free!
Your class is invited to learn about all things birds! Join us on either February 15th OR 16th as guest presenters lead explorations in bird characteristics, identification, adaptations, and more. You will even get to meet some live avian ambassadors!

Thanks to the generous contributions of the community, this event takes place at multiple venues in the Grand Coulee area. Groups will need to use their own transportation to travel between venues throughout the day.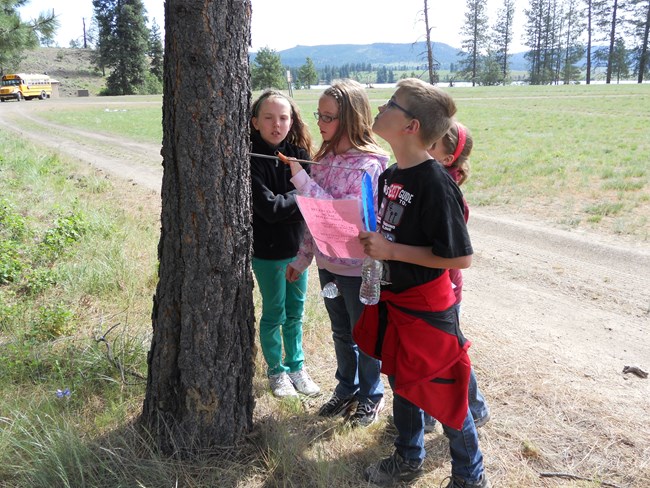 Discovery Days
Throughout the month of May each year
Choose one or more programs
Program locations vary throughout northeast Washington
This exciting event is an exceptional opportunity for middle school students and teachers to explore the ecological, social and economic complexities of Lake Roosevelt's watershed. Programs are staffed by local resource specialists, including biologists, geologists, and foresters representing many different agencies. Sponsored and coordinated by Lake Roosevelt Forum in cooperation with numerous partners.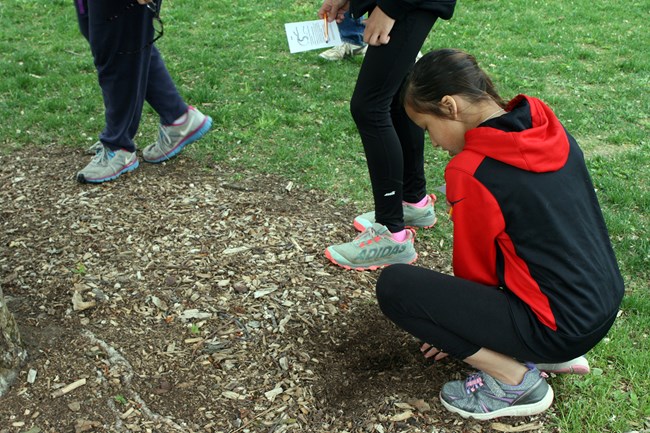 The River Mile
Student Science Symposium
Annually the Thursday before Memorial Day
Whitworth University in Spokane, WA
3rd grade - HS students
Free!
The Student Science Symposium offers students and teachers the opportunity to explore natural and cultural resources and learn how scientists and resource managers study and manage these resources. Keynote speakers, special presentations, and concurrent sessions enhance students understanding of the essential question: "How do relationships among components of an ecosystem affect watershed health?"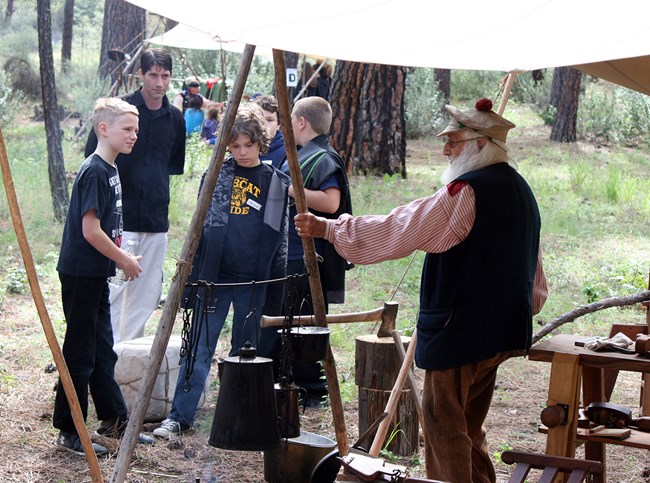 Fur Trade Festival
Annually the first Friday in June
Kettle Falls Historical Center grounds, Kettle Falls, WA
3rd-8th grade students
Free!
The Fur Trade Festival features concurrent programs presented by educators and living historians for students to experience what life was like in eastern Washington during the fur trade.


Last updated: July 1, 2021