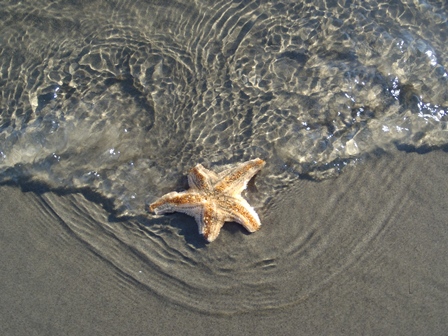 In late July, a crew of four spent 10 days surveying and sampling several coastal lagoons in Bering Land Bridge National Preserve and Cape Krusenstern National Monument. The purpose of the trip was to test methods, logistics, and feasibility for a long-term monitoring effort by the National Park Service.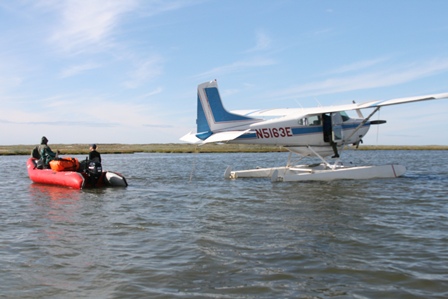 Each lagoon was accessed via float plane and navigated by a small boat, which was broken down and reassembled at each location. The lagoons are quite shallow, and in some locations had to be navigated by wading through the brackish water (much to the field crew's dismay).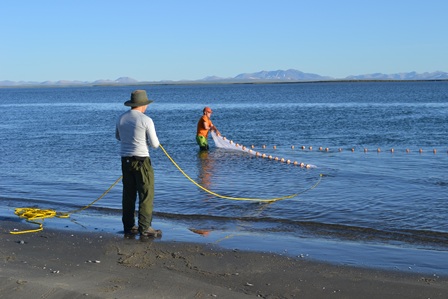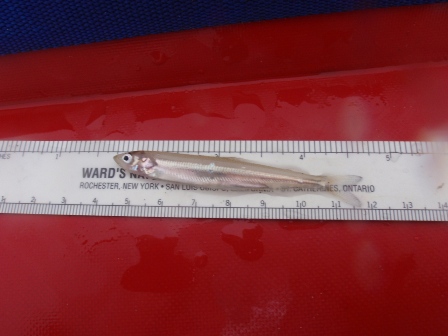 Samples and observations were taken and recorded at several points in each lagoon to gain an overall understanding of the status of these lagoons, including their possible ecological role and the life found in them. Crew members collected physical water parameters, including temperature, clarity, salinity, and acidity. Primary productivity was sampled by collecting water, filtering it through a small paper filter, and then testing the level of chlorophyll on the filter paper. Benthic animals, or those animals living on the bottom, were sampled using a standard bottom grab sampler. Fish were sampled using a small gill net and a seine (pictured above). Bird and mammal observations were noted as well.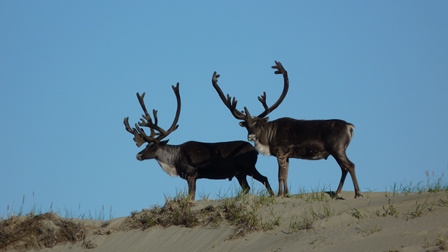 Understanding the coastal lagoon ecosystems is a vital sign of the Arctic Inventory and Monitoring Network of the National Park Service. As a result of this trip, the Network has the information needed to develop a protocol for monitoring the lagoons. To learn more about the Network and the other "vital signs" monitoring efforts, visit https://science.nature.nps.gov/im/units/arcn/index.cfm. The Wildlife Conservation Society is a collaborator on this project. For more information on their work in the arctic, visit http://www.wcs.org/.