The Western Arctic National Parklands are home to all five species of loons: Common, Pacific, Arctic, Red-throated, and Yellow-billed.  The National Park Service has been studying and monitoring the largest of them all, the Yellow-billed Loon in Bering Land Bridge National Preserve and Cape Krusenstern National Monument as part of the long-term Inventory & Monitoring Program.  During the summer of 2014, as the U.S. Fish & Wildlife Service considered listing and protecting the Yellow-billed Loon under the Endangered Species Act, a group of students set out in small airplanes and on foot across the tundra to catch a glimpse of these rare birds.  One researcher's mother asked her why she was studying "yellow balloons"; the video they produced and our guest author's post below explains it all.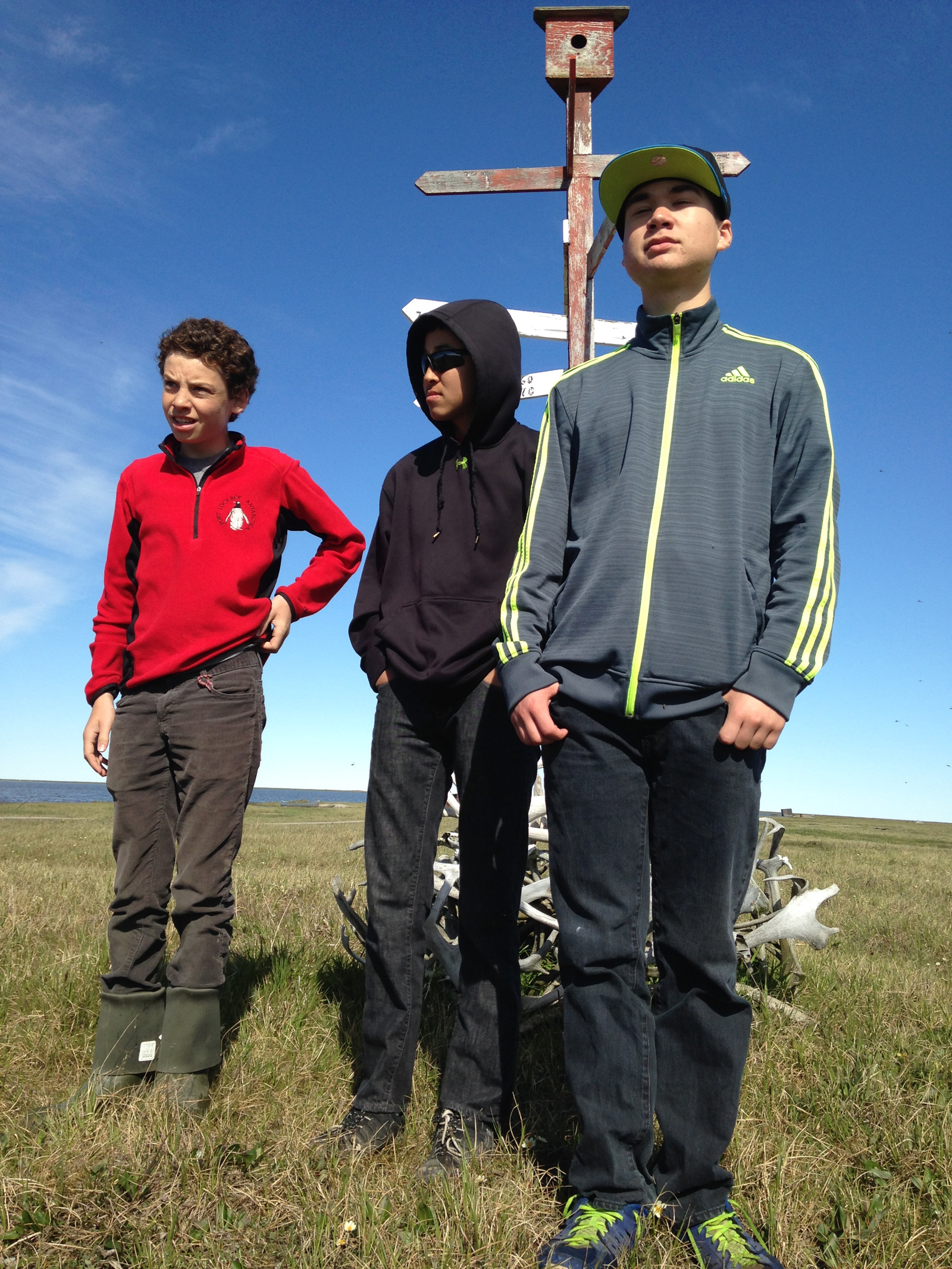 The Colville River Teen Video Crew, left to right:  Sam Bernitz (Anchorage), Sam Tocktoo (Shishmaref), and Andrew Kennedy (Fairbanks)
Last summer, Alaska youth traveled to Bering Land Bridge National Preserve, Inigok National Petroleum Reserve-Alaska, and the Colville River Delta to interview experts and film the birds.  Student Conservation Association Media Intern Devdharm Khalsa headed to Inigok in the National Petroleum Reserve- Alaska to collaborate with BLM biologist Debbie Nigro and NPS biologist Melanie Flamme and film these beautiful birds. Shortly after, two teens- Sam Tocktoo of Shishmaref and Sam Bernitz of Anchorage- went to Kotzebue and Bering Land Bridge National Preserve to film the loons and the science behind long term monitoring of the species in Alaska. They also interviewed Dr. Angela Matz from U.S. Fish and Wildlife Service about the process of a listing decision for the species. The last location for filming, after they picked up one teen from Fairbanks, Andrew Kennedy, was the the homestead of Jim and Teena Helmericks on the Colville River Delta. There, they stayed up late every evening to get close-up video of the Yellow-billed Loons on the lake near the homestead.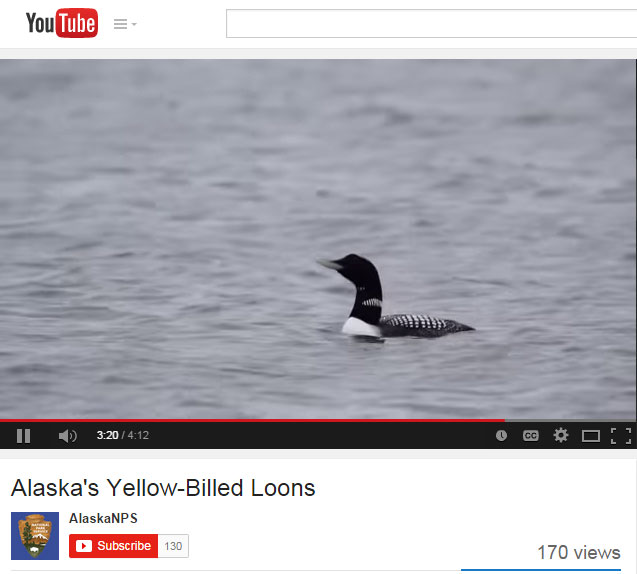 Finally, the entire group traveled to Alaska Teen Media Institute in Anchorage to edit video from all three trips.  Check out their YouTube video to learn more about the conservation challenges facing Yellow-billed Loons and why the species was under consideration for listing.
Student Conservation Association media intern Devdharm Khalsa
Spoiler Alert:  In October 2014 the U.S. Fish & Wildlife Service issued a"not-warranted" 12-Month Finding, meaning the Yellow-billed Loons would not be listed under the Endangered Species Act at this time.  For more information, click here.