In July 2017, a small group of wildlife biologists and technicians from the National Park Service (NPS) and the Alaska Department of Fish and Game took to the skies over the Baird and DeLong Mountains in Noatak National Preserve, searching for Dall's sheep. 
From the journal of Hillary Robison, NPS wildlife biologist:
"It was a beautiful sunny day with still wind! The vegetation was a sparkling emerald color. We were doing aerial surveys to determine the number of Dall's sheep in the area. As I fly over the landscape, I'm in awe at the scale and beauty of our parklands and the amazing wildlife that live here."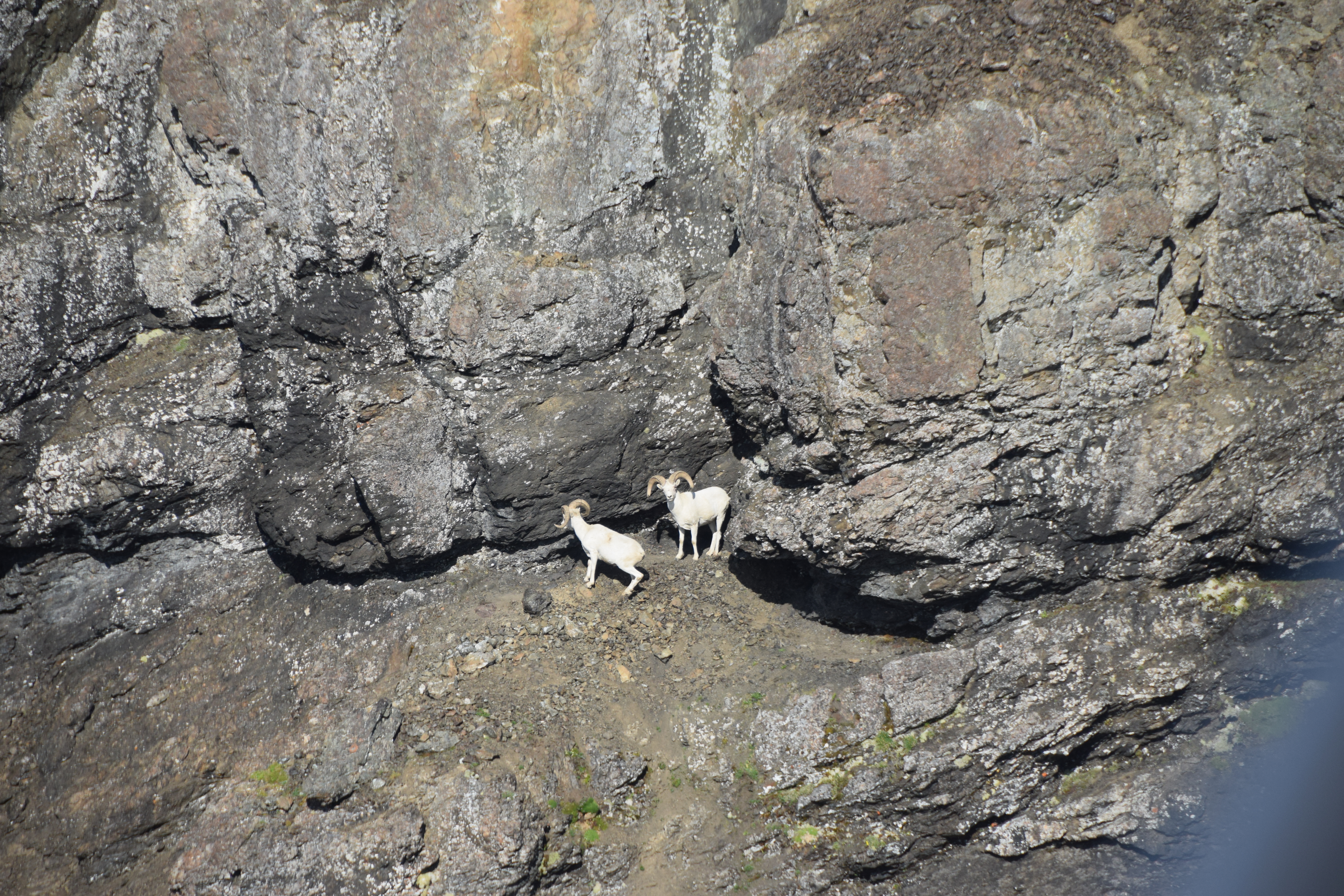 NPS Photo/Hillary Robison
The National Park Service (NPS) Arctic Network monitors Dall's sheep populations in Noatak National Preserve, Kobuk Valley National Park, and Gates of the Arctic National Park and Preserve. 
According to Robison, "Dall's sheep were chosen as a Vital Sign to be monitored by the Arctic Network for a variety of reasons.  Dall's sheep occur in alpine areas and reach the northernmost extent of their range in the Brooks Mountain Range.  The abundance and distribution of Dall's sheep may be good indicators of environmental conditions in alpine areas.
"When Dall's sheep population levels are healthy, they can be legally hunted by subsistence users, and sport hunting for sheep is permitted in Noatak National Preserve and in the preserve portion of Gates of the Arctic. Hunting in Noatak, however, is currently closed because populations of Dall's sheep there have declined up to 70 percent since 2011."