It's November in the Western Arctic National Parklands, the high and low temperatures have
ranged from 25°F to -24°F, and we haven't received any significant snow since October.  Heat up a cup of hot chocolate and enjoy some photos taken earlier this month in and
around Noatak National Preserve.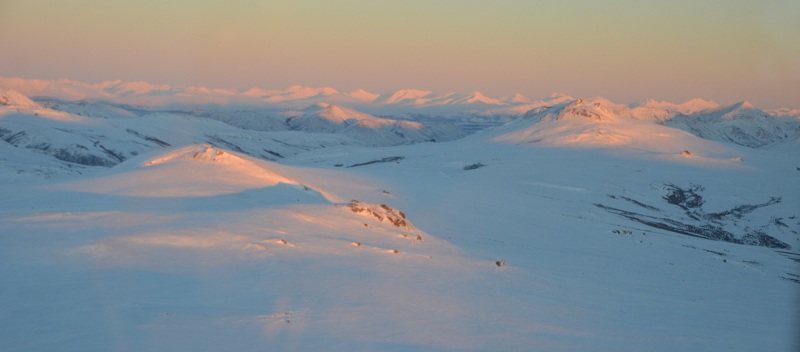 The following were taken earlier this month during an aerial moose survey.  So as not to
disturb the wildlife, most photos were taken using a 200mm zoom lens and later cropped.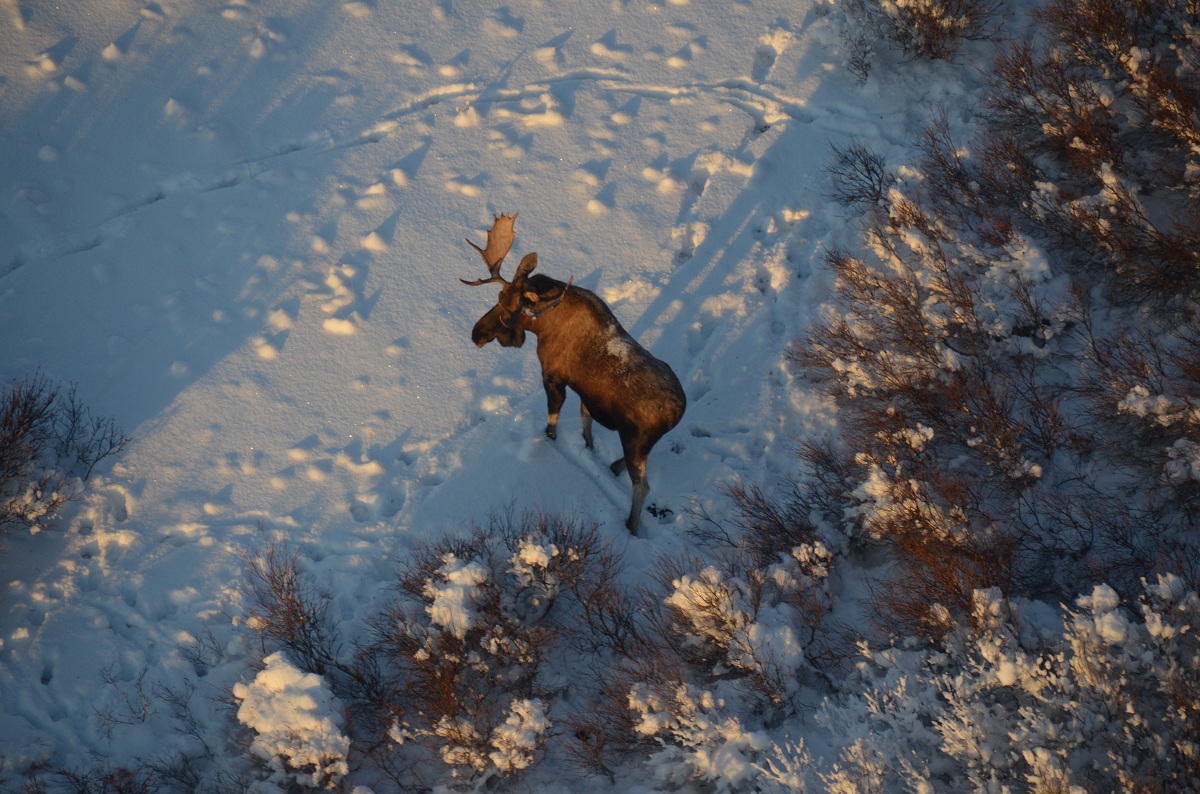 The low angle of the light in November often creates an orange glow on the antlers of the bull moose.  
In the lower right of the photo below, you may be able to spot the antlers in the midst of the 
willows.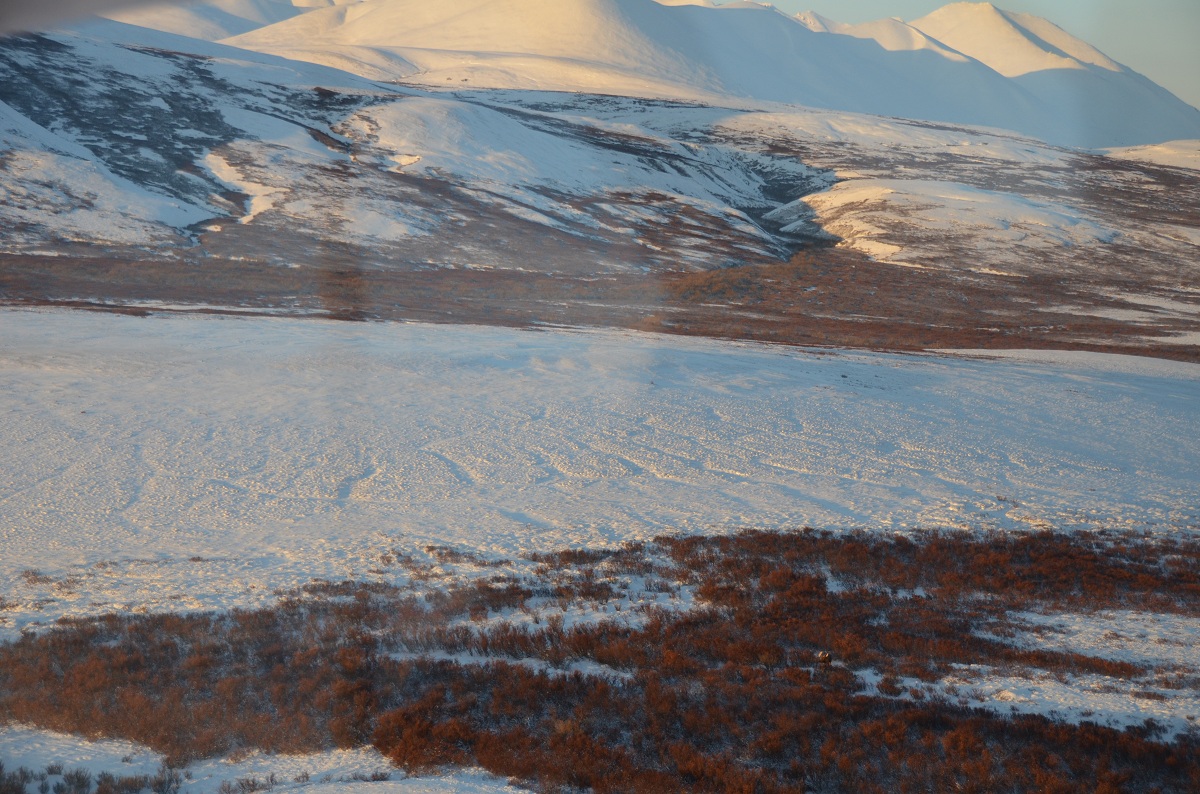 A moose traversing the willows in the photo below has left an obvious trail.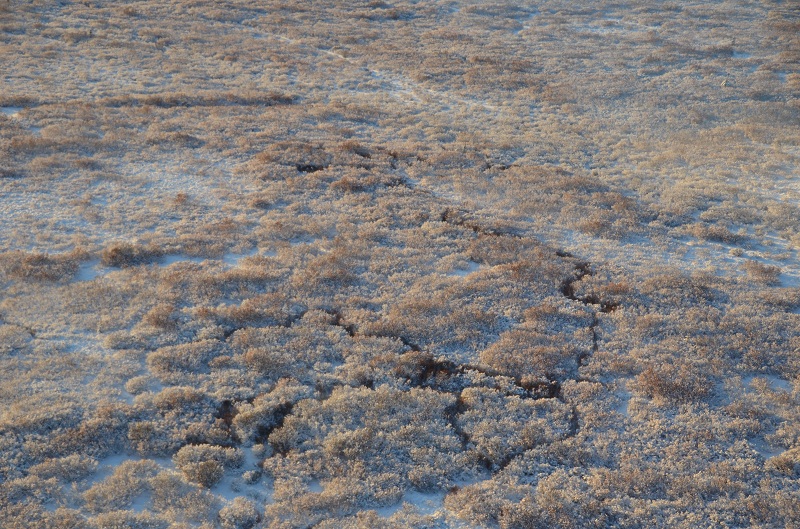 If you're curious what animal is tunneling through the snow below, pass your mouse over
the photo for the answer.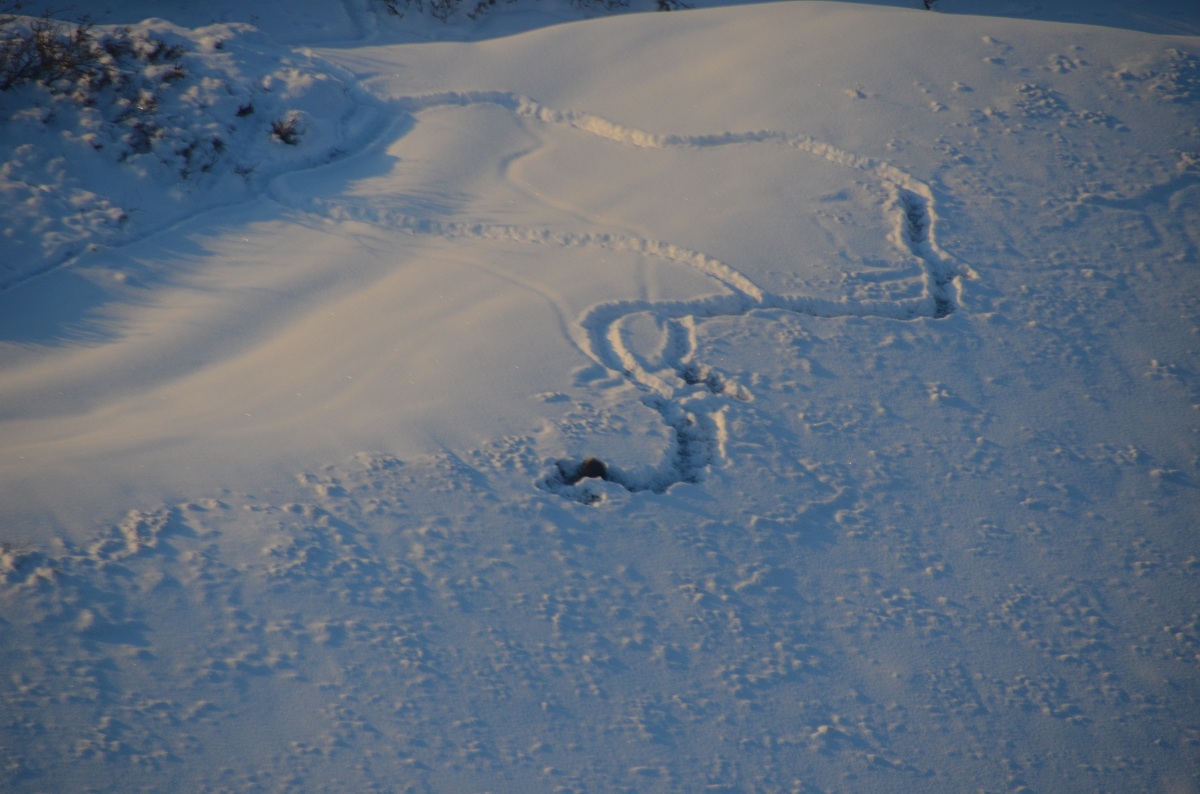 In this photo a snow-covered bear is standing up in the willows, imitating the spruce.
This bear den was being excavated in the open tundra with curious trails of rocks and tussocks leading toward and away from the entrance.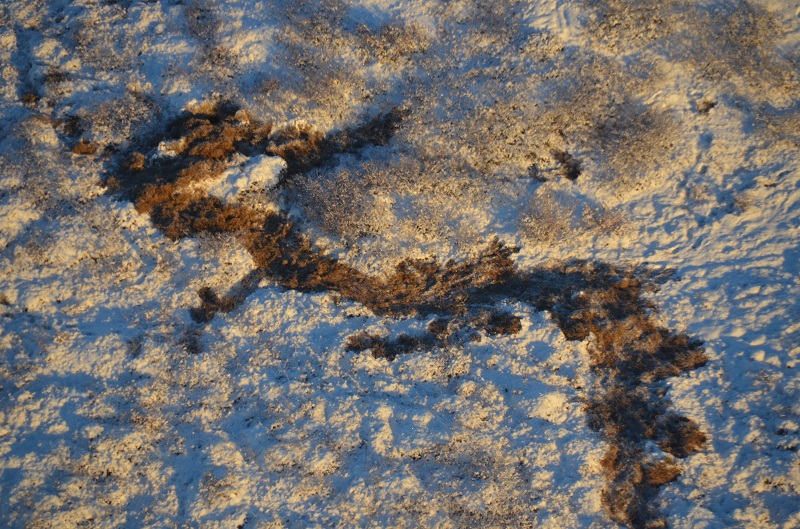 A group of caribou from the Western Arctic herd passing through Cape Krusenstern National
Monument on its southward migration: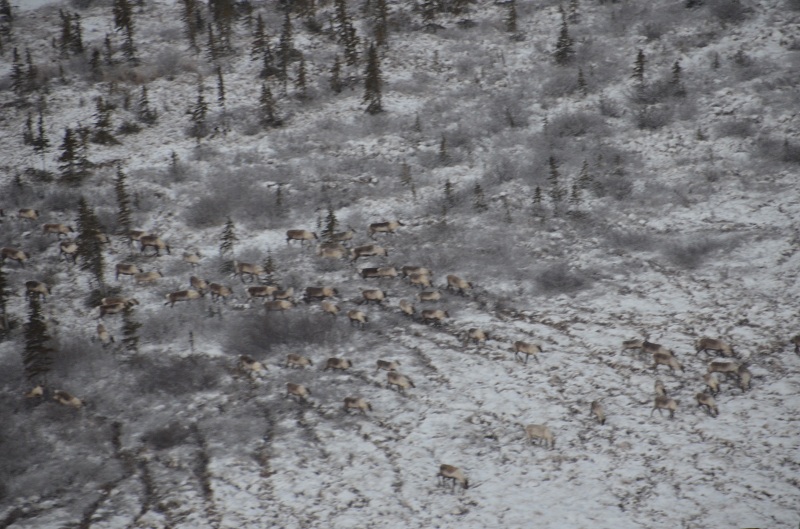 This lynx sat intently as we flew overhead, much more concerned with something afoot.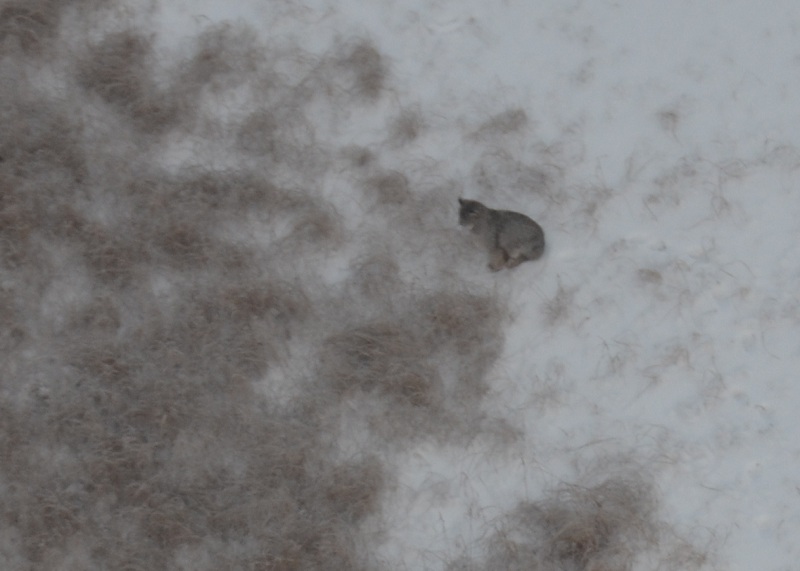 The sun sets on the town of Kotzebue today at 3:29 pm.  This photo was taken on
November 13th as the sea ice and darkness begin to settle in.